We're joined by Craig Sisterson, author of Southern Cross Crime and a features writer and reviewer for newspapers and magazines across the globe. Today he's showcasing some of the best TV shows based on crime novels you can binge during the pandemic… and beyond.
I still remember the days, not that long ago, when book-loving friends and I used to lament how it seemed far easier to name poor screen versions of good books than excellent ones. Of course, telling a story to a viewer through sight and sound on a screen is a different skill to conjuring it in a reader's own imagination solely via ink on a page; the best books don't always make the best films or TV shows because they are different, if related, beasts. 
Film is particularly tricky, where a large cast and crew with a variety of creative views often have to condense the spirit and story of a book into less than two hours. Let alone all the extra things that can go wrong with adapted screenplays, directing, locations, casting and producer notes. Exhibit A: having a Hollywood mega-star who needs two-inch lifts just to claw towards average male height playing the hulking, six-foot-five Jack Reacher.
It can be frustrating for readers to see books they've loved turned into something average, or worse, on screen – but fortunately more and more nowadays we're seeing really excellent adaptations of crime novels and series. We're deep into the 'golden age of television'. With streaming services like Netlfix, Amazon Prime and others adding to the cable channels and free-to-air broadcasters, there's a feeding frenzy for great material, and books both beloved and little-known are getting optioned and adapted into some really cracking crime dramas.
The rise of the streaming services has also meant a range of old favourites, as well as new shows, are often right at our fingertips to binge watch whenever we feel like. This plethora of great crime dramas has been particularly welcome in recent weeks, when so many of us have been spending most or all of our time at home. So, let's take a look at 15 fantastic crime dramas, based on books, that are readily available to binge watch right now.
(As of writing, all are available through streaming services in the UK – a good way to test out a free trial, if you're not already signed up – or free on broadcast channel iPlayers.)
Agatha Christie's Poirot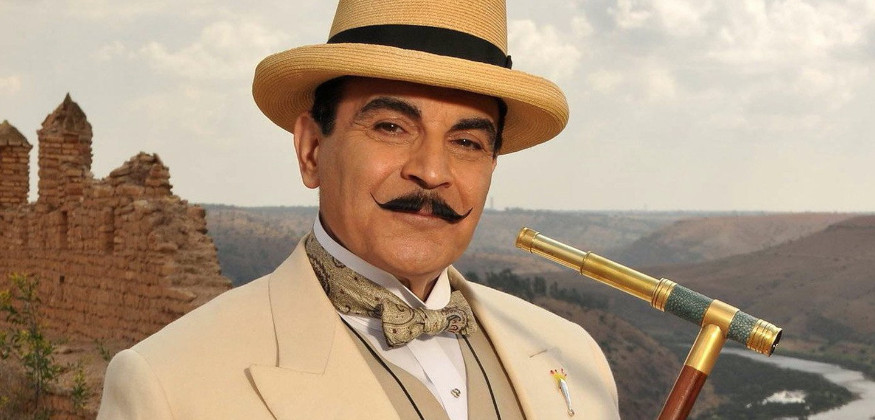 Almost 50 years after her death, Agatha Christie is still lapping the field when it comes to total book sales. The Queen of Crime is far and away the most popular novelist of all time, thanks in fair part to her creation in 1920 of an idiosyncratic Belgian refugee with a penchant for moustache wax and a rather special set of 'little grey cells'. For myself, and I imagine many others, David Suchet came to embody Hercule Poirot thanks to this long-running series of adaptations (70 episodes over 24 years) that won major awards on both sides of the Atlantic. A must-watch for Christie fans and anyone who likes classic mysteries of the Golden Age, every novel and short story in the main Poirot canon was adapted by the end of a series that struck a great note in acting, setting, and tone. 
33 episodes streaming for free on ITV Hub, entire series on BritBox. 
Babylon Berlin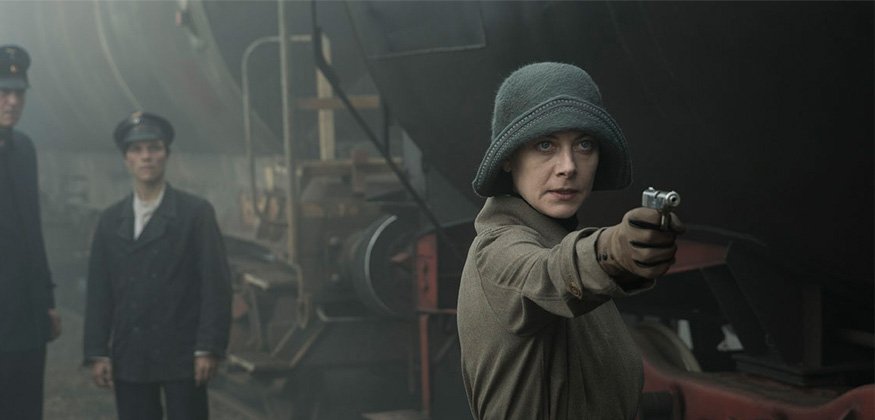 Like Poirot, police inspector Gereon Rath's life was upturned by World War I and he spends the post-war years investigating crimes. From there things diverge wildly, in books and on screen. Based on Volker Kutscher's novels, Babylon Berlin is a lavish neo-noir full of burlesque clubs, booze, pornography rings and political intrigue. Reputedly the most expensive foreign-language TV production ever, it's decadent and extraordinary storytelling set in a decadent and extraordinary era: 1929 Berlin. Volker Bruch as morphine-addicted Rath and Liv Lisa Fries as aspiring detective and sex worker Charlotte Ritter headline a labyrinthine cast of characters full of shifting allegiances. Conspiracies stack upon conspiracies as pleasure-seeking jostles with poverty during times of economic and political upheaval (with worse on the horizon). Racy and compelling, Babylon Berlin is superb historical crime drama with a few chilling echoes nine decades later. 
Three seasons streaming on NowTV, on Netflix for those outside UK. 
Bosch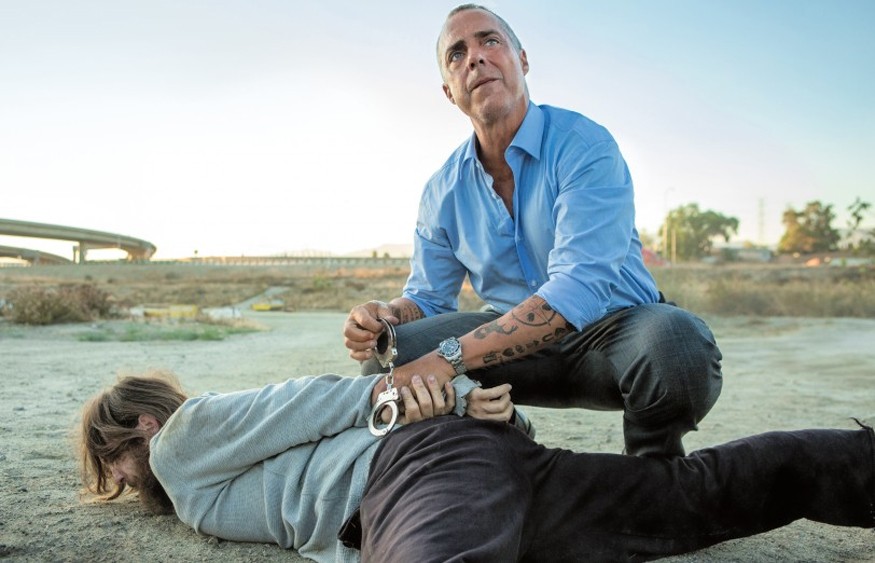 After being stuck in 'development hell' for more than a decade, one of the best detective series of modern times finally made it to the screen in early 2015 with the launch of Bosch, based on Michael Connelly's eponymous character. For fans, it was worth the wait – and we're now thankful Hollywood didn't make a two-hour film that never could have done Connelly's complex character and series justice. Shifting timelines and blending multiple novels into each 10-episode season, Bosch is sumptuous storytelling. A slow burn tone masks how much is threaded into each episode and season. Titus Welliver is sublime as Harry Bosch, conveying so much with glances and silences. Backed by a tremendous cast, from regulars to season guests, a gritty sense of Los Angeles, and storylines exploring a range of social issues and human relationships, Bosch is top-shelf crime drama.
Six seasons streaming on Amazon Prime.
The Cry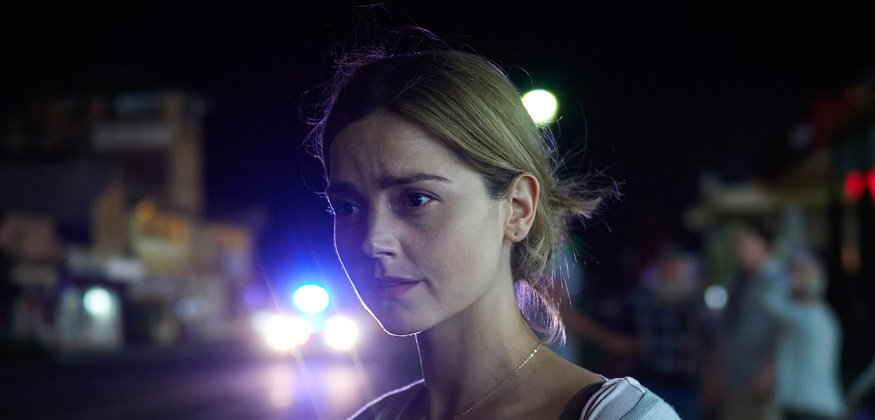 An emotionally devastating four-part mini-series that transfixed Britain in late 2018, based upon the superb novel by Helen Fitzgerald. Joanna (Jenna Coleman) is a Scottish schoolteacher and struggling new mother whose stress levels are spiked even further when she follows her fiancé Alistair (Ewen Leslie) all the way across the world to his home country of Australia to try to deal with his ex-wife and a tricky custody issue. Things for the new parents go from sleep-deprived bad to horrifically worse when baby Noah vanishes from his car seat on a country road one night. Who has taken him, and why? The media descends and lives are probed and torn apart. A gut punch of a mystery drama that taps into parental primal fears, The Cry offers a harrowing storyline, great writing and superb acting.
Streaming for free on BBC iPlayer.
Dare Me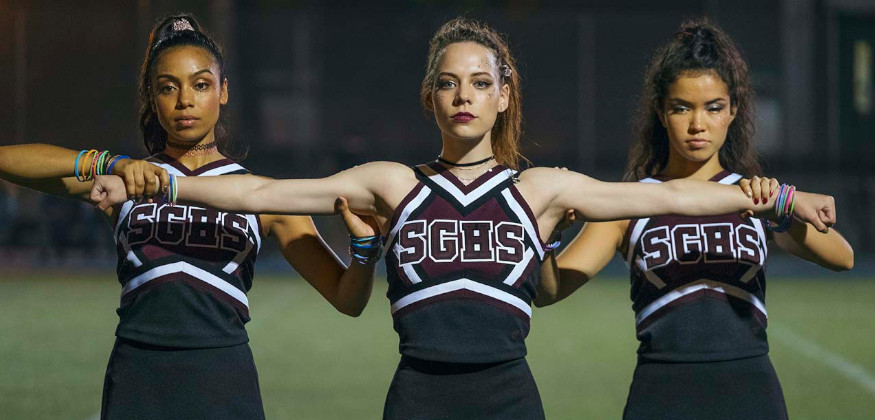 'Bring it On meets Mean Girls' could be a tag line for this riveting thriller series set within the competitive world of high school cheerleading. But that wouldn't do it justice. Created by brilliant crime writer Megan Abbott, who adapted her own novel, Dare Me delves into the messiness and complexities of teenage life and human relationships. Coach Colette French (Willa Fitzgerald) comes to town and takes over head cheerleader Beth Cassidy's (Marlo Kelly) squad, upturning things, and driving a wedge between Beth and best friend Addy Hanlon (Herizen Guardiola). Jealousy, obsession, even murder, ensue. There's a freshness to Dare Me, as Abbott not only plays with noir tropes and highlights female characters and issues, but delivers a welcome if disturbing 'dark side of the sport' look at cheerleading; something many male sports from high school to pro level have received in the past.
The Field of Blood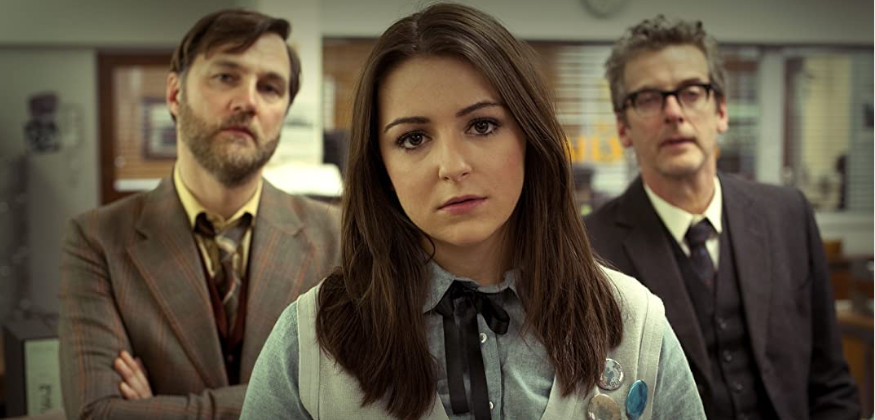 An impressive adaptation that flew under the radar a wee bit when it originally screened on the BBC several years ago, it's well worth going back and watching this gritty Glasgow mini-series based on Denise Mina's novels The Field of Blood (season 1) and The Dead Hour (season 2). Set in the early 1980s, the first season begins with young Glasgow Daily Post copy editor Paddy Meehan (Jayd Johnson) keen to make it in the sexist world of journalism. When a three-year-old boy is murdered, Paddy gets involved professionally as well as personally: the chief suspect is her cousin's son. Paddy's family blames her for the media coverage, then when a colleague is killed, is Paddy to blame? Field of Blood delivers absorbing storylines with good performances, including Peter Capaldi as an alcoholic journo, richly textured with a great sense of the times. 
Streaming for free on BBC iPlayer. 
Grantchester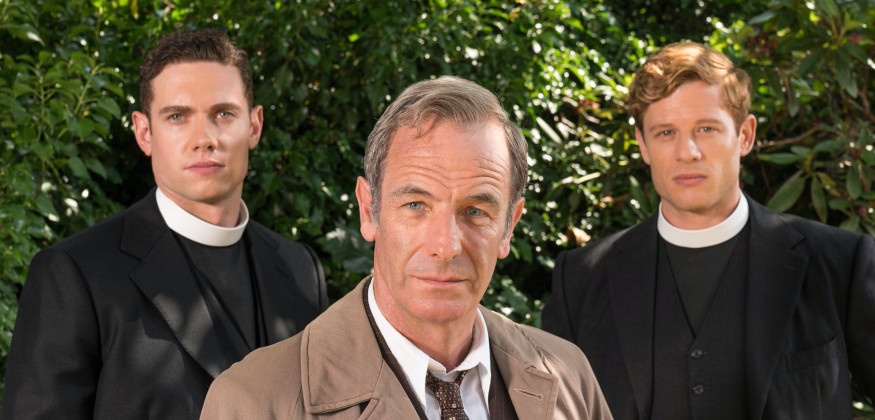 "It's an Anglican Father Brown, Inspector Morse with morals, Agatha Christie with cathedrals, or Barbara Pym with sex!" said James Runcie, son of an Archbishop of Canterbury, to me a few years ago as we wandered the historic stone church and bucolic village outside Cambridge where Sidney Chambers juggled parish priesthood and amateur sleuth-ery in both Runcie's books and this popular TV adaptation. Set in the 1950s, Grantchester sees Sidney (James Norton) teaming with Inspector Geordie Keating (Robson Green) to investigate various wrongdoings. While Grantchester has far more murders than Runcie's books, the characters and social conscience all translate very well to screen. An enjoyable show in classic 'British village mystery' vein that touches on the impact of crime and a society undergoing change, in among the whodunnits, and managed to survive stepping further away from the source material in Season 4. 
Five seasons streaming on BritBox. 
Hap and Leonard 
Like the titular best pals scraping and scrapping through life in 1980s East Texas, this show is a bit of an underdog; overlooked but packing an incredible punch. Based on a terrific series of novels from Edgar Award-winning Joe R Lansdale (who has shelves full of major prizes for his horror, Western, fantasy, historical, and mystery stories), it's a show that like the famed gumbo soups of that region brings a long list of varied ingredients together, and somehow makes it all sing. Viewers get engrossing performances from James Purefoy (Mark Antony in Rome) as Hap Collins, a white labourer who went to prison rather than serving in Vietnam, and Michael Kenneth Williams (Omar Little in The Wire) as Leonard Pine, a gay black Vietnam vet, plus a swathe of unforgettable characters, high doses of violence and humour, and explorations of tough issues that afflict Texas and beyond.
Three seasons streaming on Amazon Prime. 
Inspector Montalbano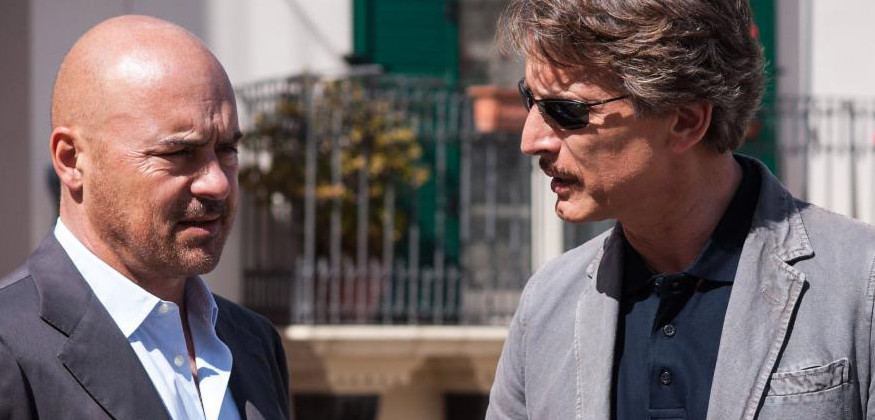 Since the eve of the millennium, the Sicilian screen adventures of Commissario Salvo Montalbano, based on the detective novels and short stories of Andrea Camilleri, have been entertaining viewers in Italy then around the world. Inspector Montalbano (Detective Montalbano when screened in the US) stars Luca Zingaretti as the titular Chief of Police who along with his colleagues and a few outside collaborators, solves crimes and deals with life in the fictional town of Vigata (inspired by Camilleri's own hometown on the southeast Italian coast), while also dealing with his superiors. The series balances some dark crimes with a lighter touch, dashes of humour among the action, and a rather wonderful evocation of its Sicilian setting, including the gastronomy. With 37 feature length episodes across 14 seasons, and more in the pipeline, there's plenty to savour for crime fans.  
34 episodes streaming for free on BBC iPlayer. 
Inspector Morse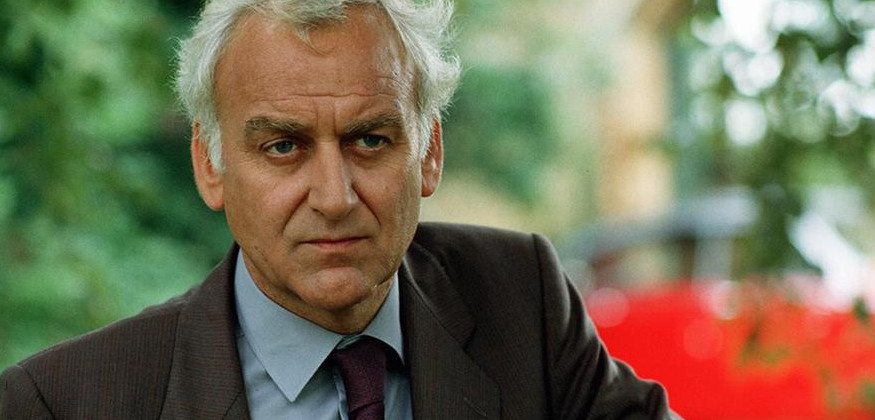 Named the greatest British crime drama of all time by the Radio Times in 2018 following a public vote, it's hard to believe this series based on the stories of Colin Dexter finished its original run 20 years ago (though it has continued in spirit with spin-offs Lewis and Endeavour). Starring John Thaw as the erudite, curmudgeonly sleuth, Inspector Morse took a cinematic approach; its two-hour episodes gave viewers more complex mysteries as well as standing out from the 30-minute or one-hour standards of the times when launched in 1987. Rather ground-breaking. Years later, even as the world has changed, there's still something very enjoyable about sitting down to watch a few episodes of DCI Morse and Sergeant Lewis (Kevin Whately) catching criminals among the dreaming spires of Oxford. See if you can spy creator Colin Dexter making cameos in almost all of the 33 episodes.
20 episodes streaming for free on ITV Hub, entire series on BritBox.
Mindhunter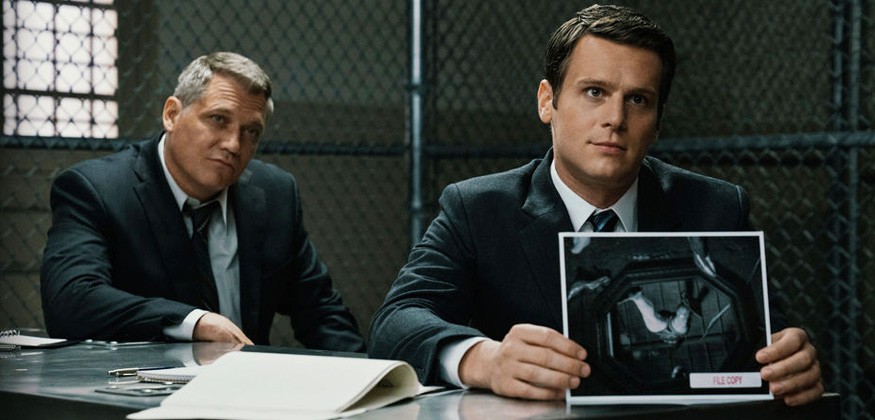 While Thomas Harris's creation of Hannibal Lecter popularised the 'serial killer' sub-genre that's flourished in recent decades, his stories – like many since – owed a great debt to the real-life work of a small group of FBI agents who began interviewing and studying serial killers decades ago. And while we've had TV dramas like Criminal Minds focused on FBI profilers, this excellent series set in the 1970s is based on a book that's become a valued resource for crime scribes. Not a novel, but true crime: Inside the FBI's Elite Serial Crime Unit, co-written by one of those original profilers, John Douglas. Produced by David Fincher (who directed some episodes) it is an addictive drama where agents Holden Ford (Jonathan Groff) and Bill Tench (Holt McCallany) interview imprisoned serial killers, notorious and lesser known, with the hope of learning things to help catch others still out there.
Two seasons streaming on Netflix.
Miss Fisher's Murder Mysteries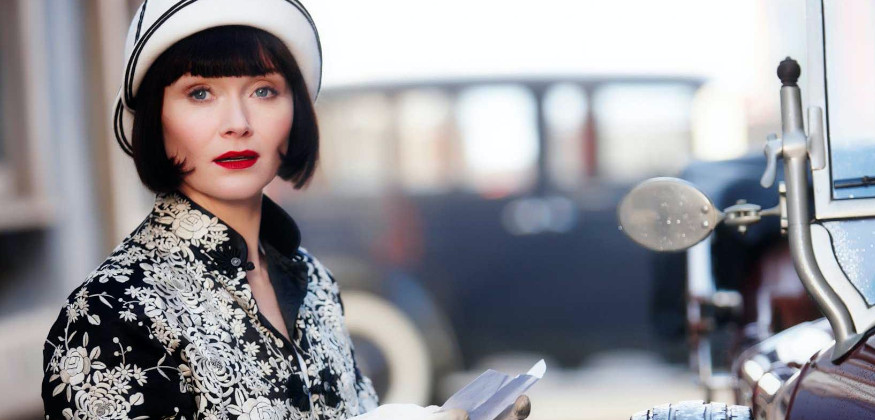 These fun historical whodunnits dressed in haute couture and packing a feminist punch have proven catnip for viewers worldwide. Essie Davis stars as Phryne Fisher, a glamorous and witty aristocrat and utterly unique sleuth in 1920s Melbourne who leapt to the screen from the pages of Kerry Greenwood's popular novels. A lady of British high society who grew up poor in Melbourne, Phryne returns to her home city as a courageous, independent woman more than capable of out (derring)doing the gents. She's equally at home being an artist's model, flying a plane, taking a lover or driving a wartime ambulance. Over the course of three seasons Phryne fought injustice and pursued the truth while enjoying life to the full. A fascinating heroine, clever stories, some sumptuous settings; it's no wonder a feature film was recently released in order to bring Miss Fisher back to the screen for one more case.
Three seasons streaming on Netflix.
Rebecka Martinsson: Arctic Murders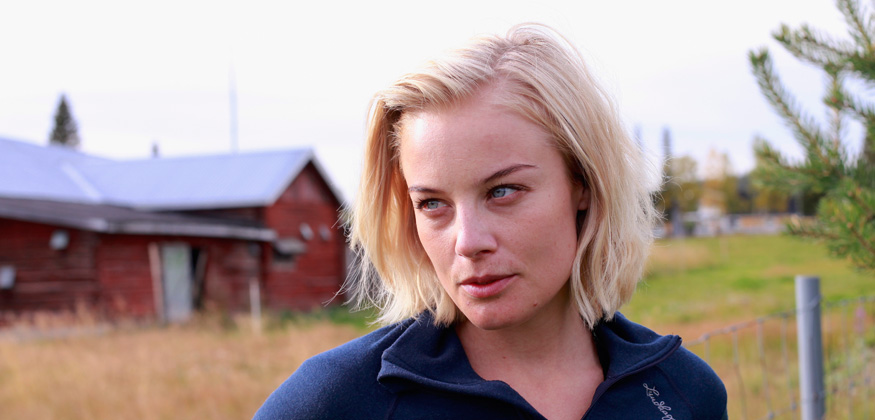 More than a decade ago I wrote a large feature about the rise of Scandinavian crime fiction for an Australian magazine. While the likes of Stieg Larsson and Henning Mankell were getting most of the plaudits, tax lawyer turned novelist Åsa Larsson was one of the finest exponents. It's terrific that her award-winning novels like The Blood Spilt were later adapted into this fine thriller series set in Swedish Lapland. The series begins with Stockholm lawyer Rebecka Martinsson (Ida Engvoll) returning to her hometown of Kurravaara, north of the Arctic Circle, after a childhood friend dies, only to be entangled in a murder investigation. The eight-episode series spans four of Larsson's five novels starring Rebecka Martinsson (the debut was previously made into a movie) and offers a more low-key style than some Scandi-dramas, while entrancing with its wilderness settings and hard-to-pin-down heroine.
Streaming for free on All4/Walter Presents.
Vera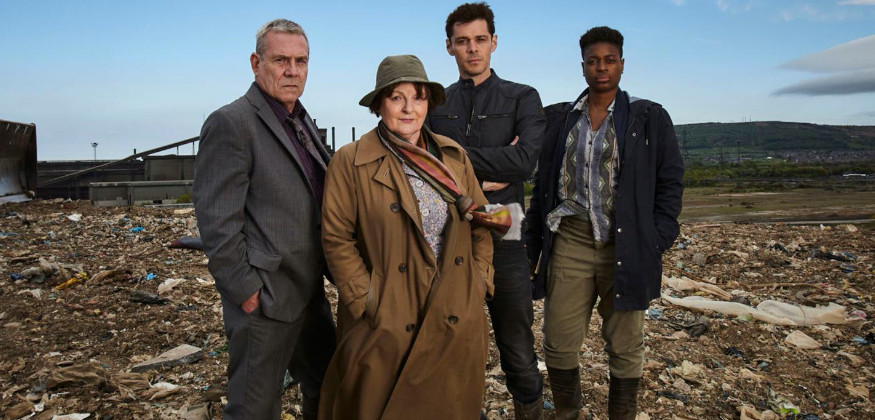 A beloved, long-running series backdropped by the landscapes of Northumbria that takes the baton for excellent tales starring a plodding, dishevelled detective with a keen mind and irascible personality from another television great, Columbo. Based on the acclaimed novels of CWA Diamond Dagger honouree Ann Cleeves, Vera stars Brenda Blethyn as DCI Vera Stanhope, a driven investigator nearing retirement who can seem obsessive about finding justice while caring for her colleagues more than she shows. With her scruffy mac, bucket hat and trusty Land Rover, Vera has become an iconic crime drama character as she's roamed and stomped across Northeast England, leading her team and solving murders for 10 seasons (and counting). Hugely popular at home and abroad, Vera is one of those shows that sometimes gets overlooked because it's reliably very good viewing rather than being edgy or flashy. An 11th season is on the way.
Ten seasons streaming on BritBox.
Wisting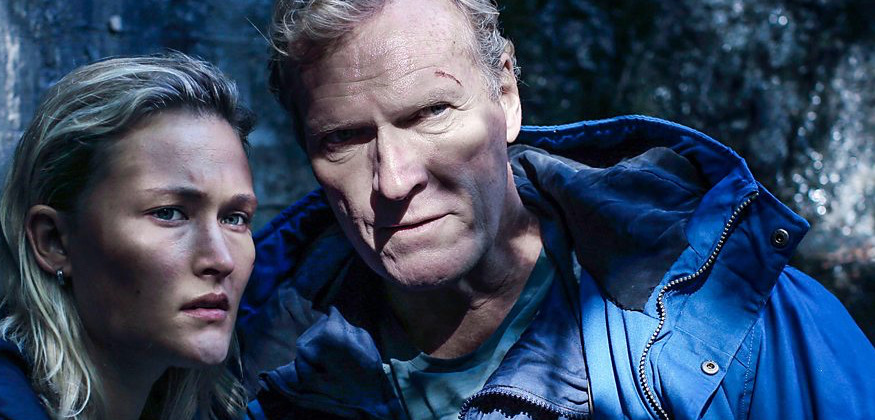 Earlier this year (which feels about five years ago), TV viewers were treated to a tasty new dish from the ever-growing Nordic noir buffet. Wisting is a tense, exquisitely made crime drama based on Norwegian cop-turned-crime writer Jørn Lier Horst's award-winning books. The first season covers novels The Caveman and The Hunting Dogs, but unlike Bosch (see above), the stories are not blended but kept distinct: five episodes each. Viewers are dropped into the life of William Wisting (Sven Nordin) – a widower and thoroughly decent man who isn't a genius, addict or tormented loner like so many TV contemporaries. First up, Wisting and his team are caught in a case linked to an American serial killer. Enter the FBI, and plenty of culture clash. Great storytelling in a stunning setting, with fine performances across the cast, including Thea Green Lundberg as Wisting's journalist daughter, and The Matrix star Carrie Ann-Moss as a visiting FBI agent.
First season streaming for free on BBC iPlayer.
See also…
There you go: 15 fascinating crime dramas based on some pretty superb crime novels. Ideal (and available) for binging during these strange and uncertain times. I hope you'll find a new favourite or two among the varied stories, characters and settings. As a bonus, here are seven further book-to-screen crime dramas streaming now and worth taking a look:
Craig Sisterson is a lawyer turned features writer who lives in London. In recent years he's interviewed hundreds of crime writers and talked about the genre on national radio, top podcasts, and onstage at books festivals on three continents. He's been a judge of the Ned Kelly Awards and the McIlvanney Prize, and is founder of the Ngaio Marsh Awards and co-founder of Rotorua Noir. His first book, Southern Cross Crime (Oldcastle Books), is out now.