Pirate treasure in the Caribbean. It's generally agreed in literature and filmmaking that this kind of booty is definitely worth killing for and that's what seems to happen in our lead novel this week – a light and distracting new cosy from Cathy Ace. We've also got an on the money financial thriller involving cryptocurrencies, and a batch of three psychological thrillers for you to choose from, including a brand new one by Karin Slaughter.
In other news, if you've had trouble accessing our site recently, we offer our apologies. However, our server difficulties seem to be over and we can now offer a faster and hopefully error-free site.
The Corpse with the Crystal Skull by Cathy Ace
The Canadian crime author Cathy Ace returns to our shelves on 29 June with The Corpse with the Crystal Skull, featuring her cosy crime sleuth Cait Morgan. Readers who enjoyed The Corpse with the Garnet Face and The Corpse with the Platinum Hair will have noticed that Ace likes to bejewel her victims, and this time she brings us a locked-room mystery set in Jamaica. A dead man has been found locked inside a tower, with clues that could even link him to Captain Henry Morgan's lost pirate treasure. Arrrrrrr.
Pre-order now on Amazon
$hitcoin by Haydn Wilks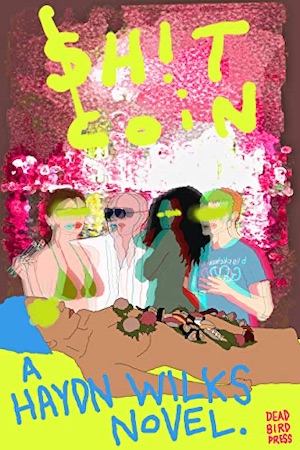 You didn't get stung in the rise and crash of the cryptocurrencies a few years back, did you? Indie author Haydn Wilks has had the clever idea of basing a novel on these untraceable digital funds and in doing so claims to have created The Wolf of Wall Street for the Instagram generation. The lives of three slacker students in the Netherlands, a woman trapped in a Chinese sweat shop, an investor in Berlin are linked with drug dealers, con artists and sadists from all around the world who use Future Synergy Coin to fund their nefarious operations. It's out 3 July.
Pre-order now on Amazon
Nothing Can Hurt You by Nicola Maye Goldberg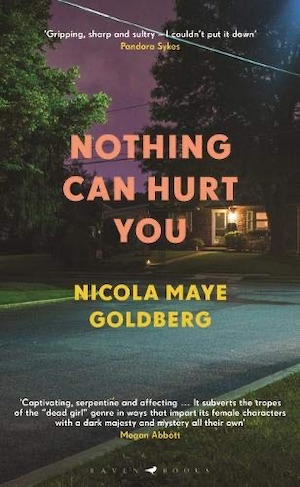 The murder of a student in the woods surrounding her college in upstate New York has wide-reaching repercussions in this debut thriller. Sarah Morgan's boyfriend confesses to the crime, but is acquitted after pleading temporary insanity. But it's an outcome that doesn't sit well with some people – including the young woman who found Sarah's body and the junior reporter who covered the story. Meanwhile, other people who knew and loved Sarah are preparing to deliver justice in their own way… Nothing Can Hurt You by Nicola Maye Goldberg is out on 23 June.
Pre-order now on Amazon
Coming for You by Deborah Rogers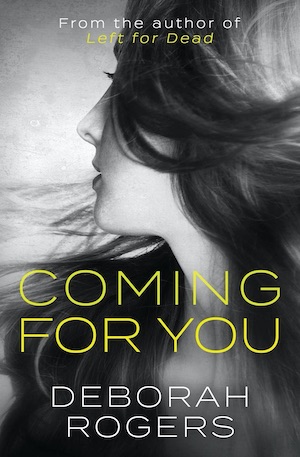 Book number two in the Amelia Kellaway series of psychological thrillers penned by Deborah Rogers finds the former lawyer still traumatised from being kidnapped three years ago. Crippled with anxiety and compulsively checking her locks and doors, Amelia is also experiencing frightening blackouts that strike at random. Add the fact that she's also convinced her previous attacker is now stalking her and you get the picture that this woman is in a bad, bad way. But could she be right? Is Rex Hawkins still out there, taunting her? Or is Amelia heading for a breakdown? Coming for You is out on 30 June for Kindle, with book three, Speak for Me, arriving on 31 July.
Pre-order now on Amazon
The Silent Wife by Karin Slaughter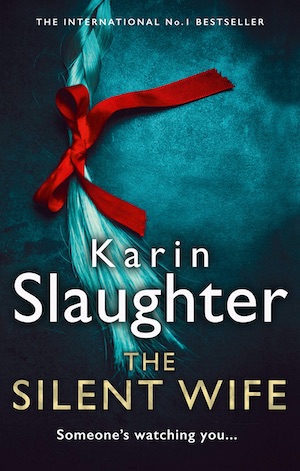 You've only got a few days to wait until the arrival of Karin Slaughter's newest Will Trent novel. The Silent Wife is out on 23 June. A woman running alone in the woods of Grant County is attacked and killed. The culprit is eventually caught and the case closed. So far, so run-of-the mill, right? Then, 10 years later, another young woman is brutally attacked and left for dead, and the MO is identical. Agent Will Trent and forensic pathologist Sara Linton are tasked with re-opening the cold case, but with so much time elapsed, they are struggling to make any headway. Meanwhile, out there a killer is lurking and he's preparing to strike again.
Pre-order now on Amazon
Read about last week's new books here.