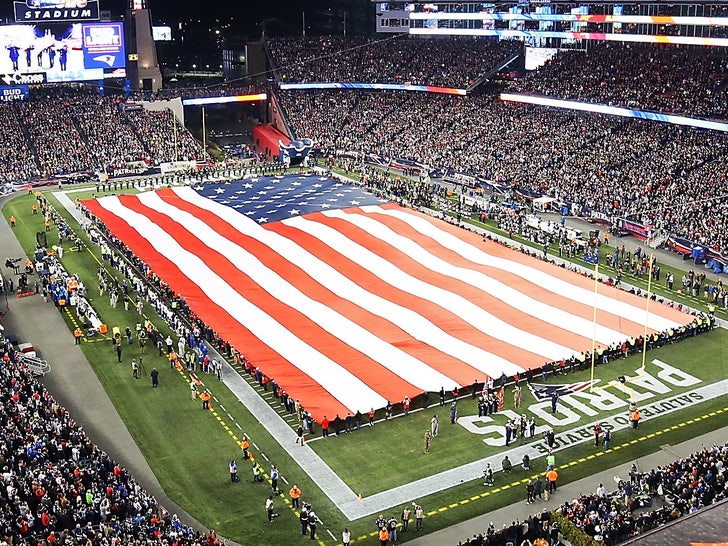 Breaking News
The NFL is planning to make a huge statement when the season kicks off … with the league reportedly deciding to play the Black national anthem before every Week 1 game.
"Lift Ev'ry Voice And Sing" — which is often referred to as the black national anthem — will be played before the "Star-Spangled Banner" prior to every game in the first week of the season, according to ESPN.
It was originally written as a poem by African-American civil rights leader James Weldon Johnson in 1899 — and later set to music by his brother John Rosamond Johnson.
It was first performed in public as part of a celebration of Abraham Lincoln's Birthday on February 12, 1900, according to the NAACP.
Several NBA teams have played the song during Black History Month over the years — and Beyonce famously performed part of it during her iconic Coachella performance in 2018.
Of course, Roger Goodell recently apologized for the way the league handled the Colin Kaepernick-led anthem protests … and vowed to help spread awareness for the Black Lives Matter movement.
Along with making a statement against racism, the league also vowed to donate $250 million to social justice organizations.
The NFL is also considering adding names of victims of police brutality to uniforms with helmet decals or jersey patches.
As for the anthem protests … huge names like Adrian Peterson, Baker Mayfield and Bill O'Brien have already made it clear they will kneel.