This week our new crime books column gets started with a bestseller from Germany by the country's new star writer, Romy Hausmann. We've also got senseless crimes in Southampton, the new Skelfs novel by Doug Johnstone, a novel from Downton Abbey's Catherine Steadman and an all-action CIA agent thriller by David Ricciardi. It's a good week to be loving your crime fiction, that's for sure.
Sleepless by Romy Hausmann
We thought Romy Hausmann's psychological thriller Dear Child was outstanding when it came out in English last year, and on 24 June the German author will be bringing us Sleepless, which was a huge hit in her own country. Here we meet Nadja, who has recently been released from prison and wants to press the reset button on her life. That's not going to be easy, though. Particularly when Nadja's boss Laura asks for her help in the disposing of a body. Laura, you see, has killed her lover and now Nadja finds herself being pulled back into dark and criminal dealings. With Laura around, perhaps she should watch her back.
Pre-order now on Amazon
Truth or Dare by MJ Arlidge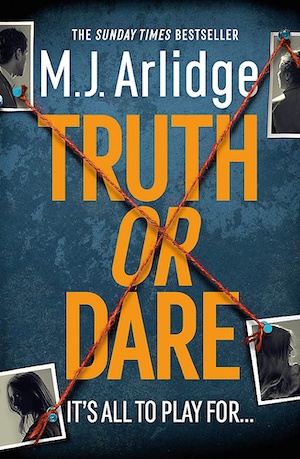 Truth or Dare is the tenth in MJ Arlidge's series featuring DI Helen Grace and it comes out on 24 June. Southampton is in the grips of a crimewave – carjacking, arson, even murder. All senseless crimes, and with no suspects or leads the police are floundering. But could there be a connection? As the pieces start to fall into place, Grace comes to understand just how grim and twisted a web is being woven. It's up to her to stem the tide, but is that even possible? Another fast-paced police procedural from an author who can always be relied upon to keep you guessing.
Pre-order now on Amazon
The Great Silence by Doug Johnstone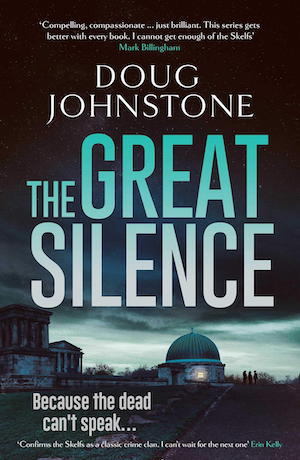 Crime fiction's favourite (perhaps only) private investigating funeral directors are back on 19 June and once more they have their hands full. A simple dog walk gets messy when Dorothy Skelf's pooch finds a human foot, meanwhile daughter Jenny and granddaughter Hannah get embroiled in another family's drama when a woman dies mysteriously. Add a missing person and a wild animal on the prowl into the mix and you're all set for another entertaining time with the Skelf clan – and as fans of the previous two books A Dark Matter and The Big Chill will know, author Doug Johnstone loves to keep his readers on their toes.
Pre-order now on Amazon
The Disappearing Act by Catherine Steadman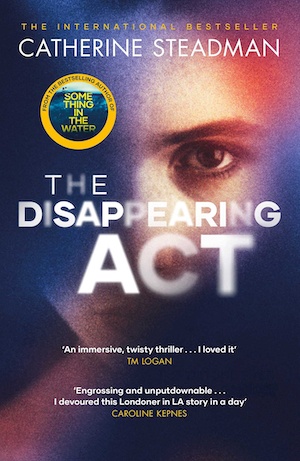 Acting is all about smoke and mirrors, so when an actor goes missing there's sure to be something fishy about it all. The Disappearing Act is the third novel from Downtown Abbey actor-turned-crime-writer Catherine Steadman and that old trope of 'write about what you know' couldn't be more apt here. British hopeful Mia is in LA for a pilot season, hoping to pick up a juicy role in a soon-to-be-big TV show. At one audition she meets Emily, who asks her for a favour. But that favour is about to turn sour when Emily mysteriously vanishes. And then reappears… but this Emily is nothing like the one Mia met before. Is she losing the plot? Out on 24 June
Pre-order now on Amazon
Shadow Target by David Ricciardi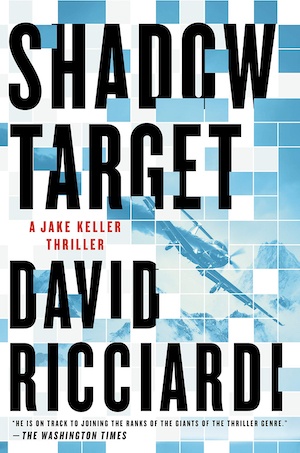 A treat has arrived for action thriller lovers as CIA agent Jake Keller finds his own name on a list of agents who are being targeted. He doesn't know who's trying to kill him, or why. Then the plane he's travelling in goes down in the Alps. A rescue helicopter arrives, but those aboard haven't arrived to save Keller, they're there to get rid of him. Now he has to escape the mountainside, find out who is killing CIA agents like himself, and put a stop to it. This is fourth in the Jake Keller series and it's out on 15 June.
Pre-order now on Amazon
Read about last week's new books here.