We know that lockdown hit the small independent publishers very hard, so it's a great pleasure to bring you the shortlisted titles in our Best Indie Novel category, in the 2021 Crime Fiction Lover Awards. Have you read any of these? Vote for your favourite using our online form – voting closes 1 December, so get in there!
You can see all our shortlists here, and if you want to purchase one of these books see our shop on Bookshop.org.
The Strangers of Braamfontein by Onyeka Nwelue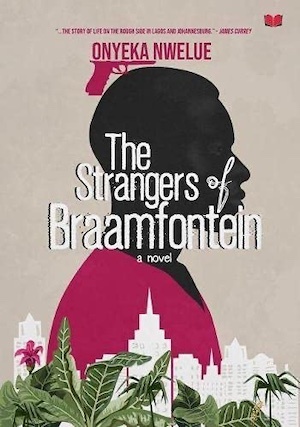 The Strangers of Braamfontein is one of those crime novels that hits you in the gut and before you can recover another powerful blow is delivered. It's a story of corruption, gangland violence, sex trafficking, modern slavery and murder set in a suburb of Johannesburg. The story of migrant communities echoes across Europe, but here we can see the African perspective with people brutalised, abused and discarded while those who profit from it perpetuate their misery. A young woman is murdered, a prostitute, the killer is a 'pink' man, one of the rich white guys who frequent the poorer part of town. As Osas is drawn into the gang life, the easiest way to make a living in the city, tensions are rising between the gangs. It's a tough read. More so because this is an empathetic novel, a devastating indictment of migrant life in modern South Africa, from multi award-winning Nigerian filmmaker and writer Onyeka Nwelue. The picture he presents is devastating. Read our full review here.
Buy now on Bookshop.org
Black Reed Bay by Rod Reynold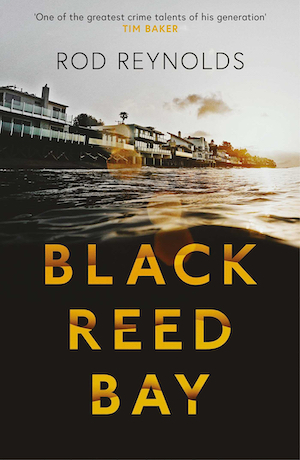 A young woman makes a distressing middle-of-the-night call to 911, apparently running for her life in a quiet, exclusive beachside neighbourhood, miles from her home. Everything suggests some kind of domestic incident has occurred. Except no one has seen her since. We are in Long Island, New York, and the Hampstead County PD detective Casey Stay and her colleagues have a couple of suspects in mind, the man she was with that night and her long-term boyfriend a body turns up, only it isn't the missing woman. Black Reed Bay is a skilful interweaving of reality and fiction. Reynolds bases his story on the case of the Long Island Serial Killer, which remains unsolved. A chilling slow burn thriller, the first in a new series with a strong female protagonist. Here's our review.
Buy now on Bookshop.org
Evaders by EC Scullion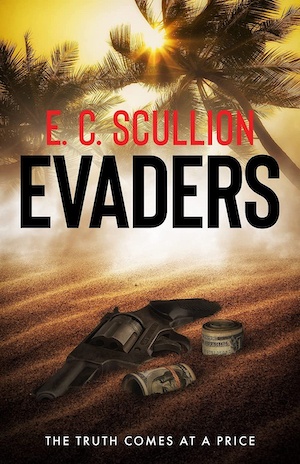 Met Detective Chief Inspector Neil Rawlins works for the shadowy Mr Capricorn. When he gets a package from South America with new evidence on Clare Buchanan's disappearance he hands it over rather than start an investigation. Clare was a whistle blower who accused Capricorn of massive fraud. The sender Tom Holt also suggested looking into Sabina Cordero, Capricorn's ex, now living in a compound in Uruguay. Nearly a month later Holt is on the run, his friend Anil Choudhary is dead and a killer called Anton is on his tail because Capricorn wants him dead. Holt also sent the info to Insight News International. Journalist Nashaly Akinyemi flies to Uruguay to verify Holt's claims. The second instalment of the Tom Holt trilogy is full of pacey, edge-of-the-seat action. This is a novel you can lose yourself in just savouring the thrills and spills. A gritty, well-plotted, globe trotting adventure. The strands pull together nicely; it's an intense read with strong women characters. A lot of fun.
Buy now on Bookshop.org
The Little Lies by Valerie Keogh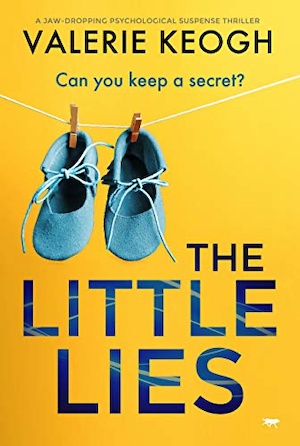 After working as a hospital nurse in Dubai and London, Jodie settles down in Gravesend, Kent. With her job at a quiet nursing home and her loving new relationship, it seems that she's finally put her troubled past behind her. But someone from her childhood has been following her for years. And he's decided it's time to makes his presence felt. When Jodie receives a distressing call from her manager, her life takes an unexpected turn. Suddenly she's suspended and under investigation. Then her past comes thundering back with a strange parcel tied to her front door. As everything begins to crumble around her, she wonders who she can trust. The Little Lies of the title lead to some pretty big consequences – Valerie Keogh is such a tease! She wrong-foots us from the off, with an opening chapter depicting a happy domestic scene in a nameless cafe. It is clear that Jodie and Flynn are in love, and have a little boy they obviously dote on. So far, so Mills and Boon… but this is crime fiction, and Keogh has made quite a name for herself as the creator of twisty, turny tales so expect the unexpected.
Buy now on Amazon
The Butcher's Prayer by Anthony Neil Smith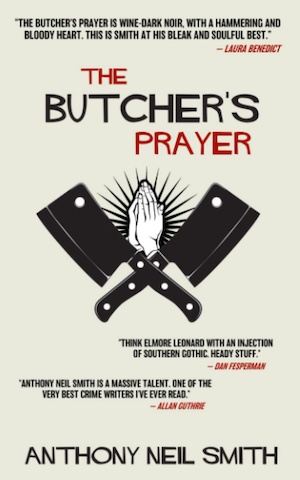 Called to a crime scene when a terrified woman raises the alarm on a horrifying murder, Detective Hosea Elgin finds the victim's body has been dismembered with professional precision. Very quickly, two small-time drug dealers are identified as the probable assailants and a manhunt is launched. With the suspects on the run, the consequences of their actions continue to spiral out of control and it becomes clear that while one of them is focused on survival, the other wants only revenge. As the net begins to tighten on the fugitives, Detective Elgin finds that the case begins to move very close to home and what began as just another murder investigation is developing into something much more personal. The decisions he makes and the actions he takes may well solve the case and bring the criminals to justice, but in the process he might just tear his family and his church to pieces. A community ripped asunder by family disputes in a gruesome tale of murder, betrayal, revenge and more murder. Bleak stuff in other hands, but made funny and wickedly entertaining by Anthony Neil Smith.
Buy now on Amazon
The Quiet People by Paul Cleave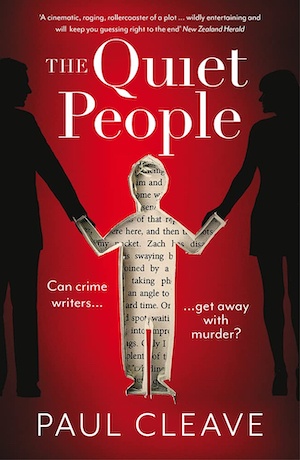 Cameron and Lisa Murdoch are successful New Zealand crime writers, happily married and topping bestseller lists worldwide. They have been on the promotional circuit for years, joking that no one knows how to get away with crime like they do. After all, they write about it for a living. So when their challenging seven-year-old son Zach disappears, the police and the public naturally wonder if they have finally decided to prove what they have been saying all this time. Are they trying to show how they can commit the perfect crime? What. A. Setup. This is a nightmarish tale that has new twists and turns on almost every page. Dark, witty and heart-stoppingly edgy. Electrifying, taut and immaculately plotted, The Quiet People is a chilling, tantalisingly thriller that will keep you gripped and guessing to the last explosive page. Read our review here.
Buy now on Bookshop.org
The Corpse with the Iron Will by Cathy Ace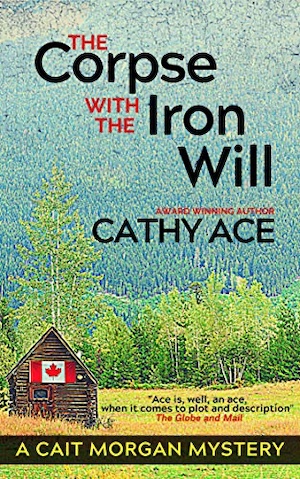 Cait Morgan once again makes good use of her insight as a criminal psychologist, alongside the investigative skills of her ex policeman husband, Bud. In this 10th outing, their next-door neighbour in their British Columbia community, Gordy Krantz, has died unexpectedly. Was it suicide or was it murder? Gordy had Alzheimers and left a complicated set of instructions in his will, and hopeful inheritors gather at his lawyer's office to review them. If the 10 people named in his will do as he instructs, they should gather again in two weeks to find out what legacy they will receive. His long, handwritten instructions and advice are not pleasant reading, in many cases. Then it turns out that Gordy died of Hemlock poisoning and while Cait must get on her game and solve the murder, the town around her seems to start unravelling. This is the perfect cosy mystery for a cold winter's night.
Buy now on Amazon
Head to our online form to vote in our awards ASAP!