The award-winning Scottish crime author Denise Mina returns to the top of the bill here in our new books column this week as she prepares for the launch of Confidence, the second novel featuring her accidental sleuths Fin and Anna. We also have a debut by Texas author Katie Gutierrez, a new anthology of short crime from Run Amok Books, the latest from Italian author Donato Carrisi and a novelisation about one of 20th century America's most notorious heist men.
It's a rich selection, so which will you choose?
Confidence by Denise Mina
An international art mystery that crosses continents is at the centre of Confidence by Scottish crime author Denise Mina, which follows characters Fin and Anna, who first appeared in Conviction. The disappearance of amateur filmmaker Lisa Lee from a seaside town stirs up a media feeding frenzy, especially when the last thing Lisa recorded shows her breaking into an abandoned French chateau and stumbling across a priceless Roman silver casket. When the artefact appears in a Paris auction with an eye-wateringly huge price tag, sleuths Fin and Anna follow Lisa's trail across Europe. But someone out there doesn't want them to find the missing girl… It's out 7 July.
Order now on Amazon or Bookshop.org
More Than You'll Ever Know by Katie Gutierrez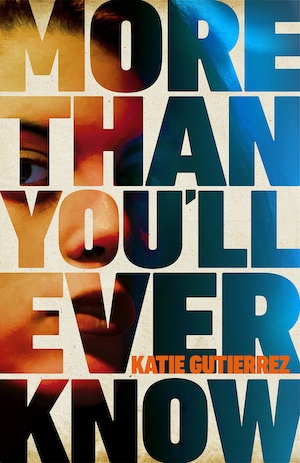 There's been plenty of buzz around this debut by Katie Gutierrez, and we only have to wait until 7 July to find out why More Than You'll Ever Know has got people talking. Back in 1986, Lore Rivera was married to two men at once. Then, one hot day, one of them found out and shot the other. A secret double life, a tragic murder… Since then Lore has kept her own counsel, but now true crime writer Cassie Bowman wants to know more about the mysterious woman – and she's shocked and surprised when Lore agrees to an interview. But as the pair grows closer, it seems that both women have secrets to share.
Order now on Amazon or Bookshop.org
Jacked edited by Vern Smith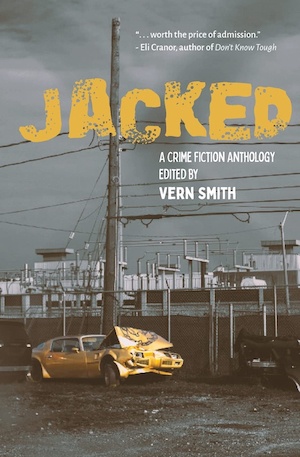 A tasty anthology of American crime fiction hits the shelves on 1 July. Edited by Vern Smith, Jacked features everything from hardboiled to humorous, gritty noir to straight-up mystery. If that's not enough to whet the appetite, the contributors include heavy-hitters like Matt Witten, Andrew Miller, Meagan Lucas, Eric Beetner and Allison Whittenberg, and equally impressive contributions by relative newcomers to crime fiction, like Paul Alexander, Zephaniah Sole and Meredith Craig. There's something for every crime fiction lover here, with stories featuring cops, bikers, hipsters, thrill-seeking teenagers, kids just trying to survive, addicts, rookie publicists, and even some rookie criminals.
Order now on Amazon
The Whisperer's Game by Donato Carrisi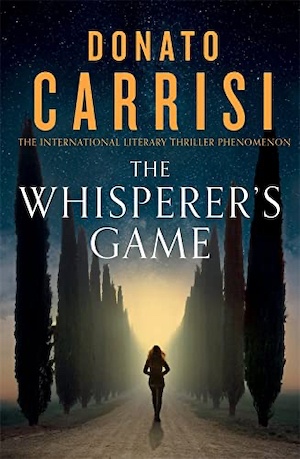 It is 12 years since the debut of the international bestseller The Whisperer, now we're at book four in the series. Mila Vasquez has said goodbye to her work as a missing persons investigator and withdrawn from society to live an isolated life beside a lake, her daughter Alice her only companion. But when she is called upon to help with a perturbing case, Mila realises that she can't refuse. The only problem is, this investigation involves her more than she could ever imagine. The game's on for the Whisperer – and he always seems to be a step ahead. The Whisperer's Game by Donato Carrisi is out on 7 July. Interesting note: the Italian author's novel Girl in the Fog was adapted for film in 2017, with the author himself directing.
Order now on Amazon or Bookshop.org
Rook by Stephen G Eoannou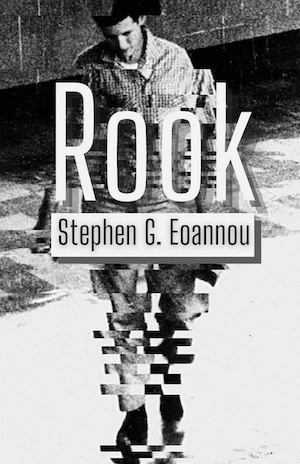 Based on the true story of Al Nussbaum, on the surface an unassuming family man, to J Edgar Hoover the most cunning fugitive alive, Rook by Stephen G Eoannou is out on 28 June. Al's wife Lolly thinks he's a loving husband who enjoys playing chess; in reality he's the brains behind a string of East Coast robberies that has stumped law enforcement in the 1950s. But after a heist goes wrong and a policeman is injured, Al is suddenly on the radar. With the FBI on his trail, he is forced to flee his hometown of Buffalo, New York, and as the law closes in he must face the music as Lolly learns of her husband's secret life.
Order now on Amazon
Click here to read about last week's new crime novels.