The Plea, The Liar, Devil's Advocate, Th1rt3en – Northern Ireland author Steve Cavanagh has dealt an ace with each book we've reviewed in his mighty Eddie Flynn series. This week his latest legal thriller, The Accomplice, is blipping wildly on our radar. If you've read just one book by this author, you'll know you can't afford to miss this one.
From the courtroom, we then step to a distant peninsula in Hawai'i with Elizabeth Hand's latest, plus we have a curious murder in Oakland with Dylan H Jones, a new Oxford mystery care of Cara Hunter and we can't wait to head to Iceland either with Eva Björg Aegisdóttir.
The Accomplice by Steve Cavanagh
All rise for the arrival of a new Eddie Flynn story on 21 July. Yes, Steve Cavanagh's maverick lawyer is back in The Accomplice. Serial killer Daniel Miller, better known as The Sandman, murdered 14 people, then vanished without trace. Now his wife, Carrie, is facing trial as his accomplice. The FBI, the district attorney, the media and everyone in America think she is guilty – everyone, that is, except Eddie Flynn and his team. They're determined to prove their point and set Carrie free, but when The Sandman resurfaces he has Eddie in his sights. How is Eddie going to get out of this one?
Order now on Amazon or Bookshop.org
Hokuloa Road by Elizabeth Hand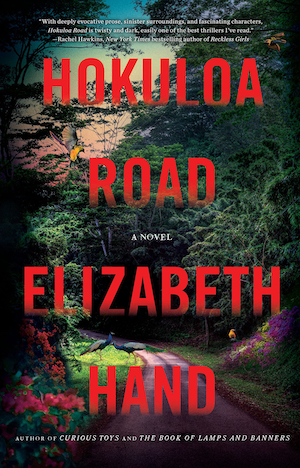 Life seems to be going nowhere for Grady Kendall, a carpenter in Maine. On a tip from his brother he applies to be the caretaker for a billionaire with a large estate in Hawai'i. When he gets there, it's nothing like he expects. The Hokuloa peninsula is desolate, dangerous and depopulated. Straight away, he's puzzled by stories of local people going missing, and his predecessor crashed off a cliff on the treacherous road to the estate. Grady starts seeing things including a half-man, half-dog creature with weird eyes. Then, two people disappear just down the coast and one of them is a woman Grady met on the plane over. Hokuloa Road creeps up on us 19 July. Also see the author's Cass Neary series.
Order now on Amazon or Bookshop.org
What Follows by Dylan H Jones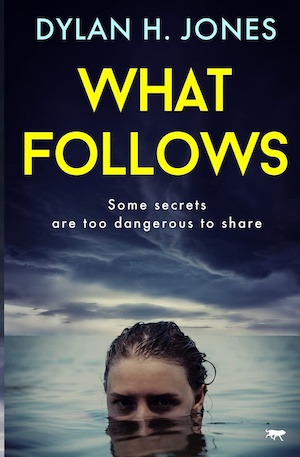 Dylan H Jones, creator of the DI Tudor Manx book series set on the Isle of Anglesey in Wales, explores new horizons in What Follows, published on 11 July. It is set in Oakland, California, where we meet Detective Roscoe Tanner – who has his suspicions when straight-A student Catalina Gomez is found dead in the lake at an Oakland beauty spot, the result of an apparent heroin overdose. Tanner is not convinced, and when his boss moves him over to a trivial investigation he refuses to be sidelined. Something is off about Catalina's death but is the case worth risking his career for?
Order now on Amazon
Hope to Die by Cara Hunter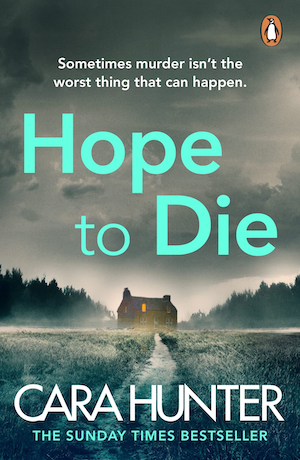 Cara Hunter's latest DI Adam Fawley novel, Hope to Die is out on Kindle on 21 July and in paperback on 18 August. The discovery of a body at an isolated farmhouse outside Oxford shows the hallmarks of being a burglary that went badly wrong. But Fawley isn't so sure, and when the police make the connection to a high-profile case from years ago, involving a child's murder and an alleged miscarriage of justice, the press go into overdrive. Suddenly Fawley, his team and the investigation are under the microscope – but be careful what you uncover when you set about digging up the past…
Order now on Amazon or Bookshop.org
Night Shadows by Eva Björg Aegisdóttir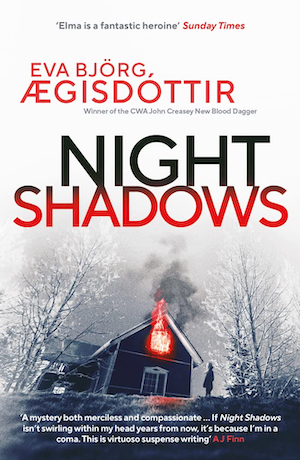 Eva Björg Aegisdóttir is back with the third in her Forbidden Iceland series, and it finds the CWA John Creasey (New Blood) Dagger winner at the top of her game. The tiny community of Akranes is devastated when a young man dies in a mysterious house fire which is soon uncovered as arson by Detective Elma and her colleagues from West Iceland CID. They have a long list of suspects, and the case gets even more complex when the dead man's final online search is revealed, opening the distinct possibility of a second murder investigation. Night Shadows comes into the light on 21 July.
Order now on Amazon or Bookshop.org
Click here to read about last week's new books.