2022. What a year. We have emerged from COVID only to sink into a cost of living crisis, an energy shortage and the potential for World War III. But it's not all bad – at least there are still bounteous crime fiction novels to enjoy, full of mystery and intrigue, as well as crime shows to watch when our eyes tire of reading.
So let's celebrate – and let's celebrate the best crime fiction has to offer as 2022 comes to a close. Today we bring you the winners of our second annual Crime Fiction Lover Awards across six categories. In each we present you with a winner, as nominated and voted upon by our readers in an online poll. Plus, our editorial team have selected an Editor's Choice in each category too.
Before we get down to it, we'd like to congratulate all the authors and publishers whose books were nominated, all the crime show creators out there too, and everyone who made the shortlists. Crime fiction is a field full of wonderfully imaginative and creative people – we thank every single one of them. Even the ones who wrote us mean letters. In addition, we'd like to thank all the Crime Fiction Lover readers who visit our site and who have taken part in our awards. You've helped make them brilliant once again in 2022.
Right… time to find out who gets the gongs…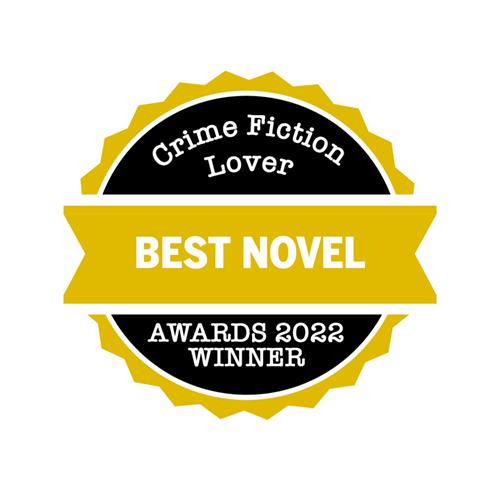 Best Novel Winner: The Locked Room by Elly Griffiths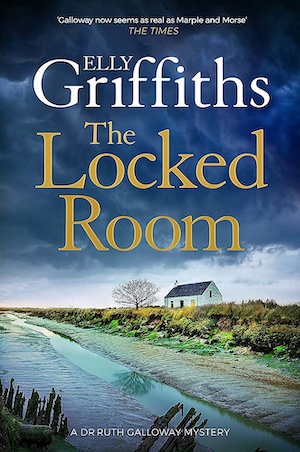 Elly Griffiths' lockdown novel was written when COVID was at its height, and the virus is lurking in the wings throughout The Locked Room. But that certainly didn't put readers off and from the moment our voting opened it was clear this was a strong favourite to take the title of Best Novel. Congratulations to an author who has been writing her Ruth Galloway books since 2009 – the fact that she has won this award for the second year in succession is testament to how strong the series still is. 2023 is the year Ruth and Nelson will be reaching something of a conclusion – will The Last Remains make it three in a row? We will have to wait and see…
See the shortlist here
Order now on Amazon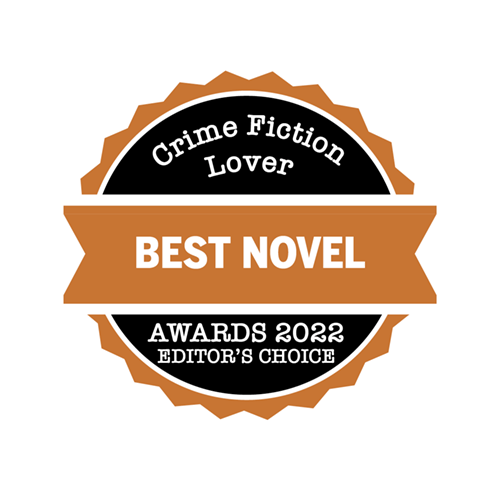 Best Novel Editor's Choice: The Shadows of Men by Abir Mukherjee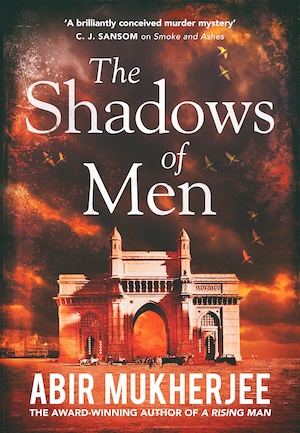 We've been covering this author since he won a writing competition run by The Telegraph in 2014 and the characters Surendranath Banerjee and Sam Wyndham have become old friends to Crime Fiction Lover readers and our team of contributors. This series takes you back to colonial India and in book five, The Shadows of Men, Banerjee is given a mission to watch a Hindu theologian. When that man is murdered, Banerjee becomes the number one suspect. He needs Wyndham's help or he could hang. Abir Mukherjee captures the pernicious nature of colonialism, the local religious strife and the growing independence movement brilliantly, all wrapped up in a nail-biting novel where the focus is now on Banerjee rather than his colonial police boss, Wyndham. This book, this series, gives you the best historical crime fiction has to offer.
Order now on Amazon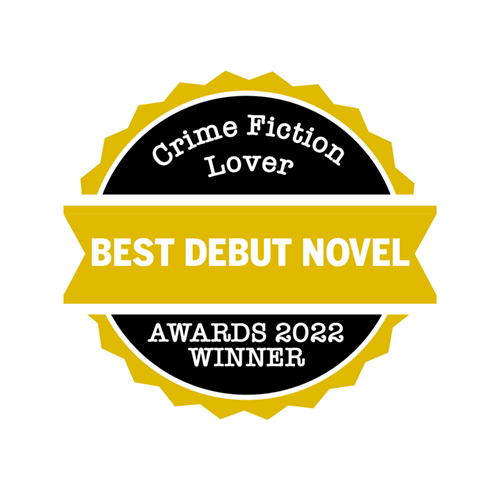 Best Debut Winner: A Christmas Murder of Crows by DM Austin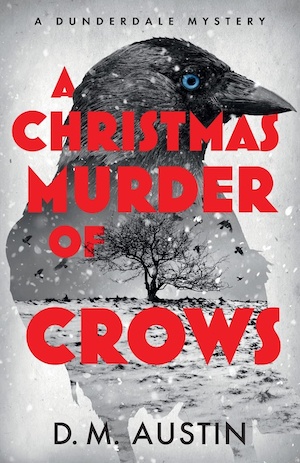 DM Austin's debut could also have been nominated in our Best Indie category but our readers chose it en masse for the debut award and then did the same when it came to the vote. It was a tightly contested category with numerous excellent books on the shortlist but perhaps it was the author's well-balanced mix of a classic country house mystery, a large dose of creepy folklore and a dash of festive seasonality that put A Christmas Murder of Crows on top of the podium. If you haven't tried it, this is a novel that will take you back to Christmas 1923, on the glum moors of Westmoreland, where Sir Henry de Trouville has invited his family to join him at Crowthwaite Castle. Soon, one of their number is dead, and some say it's related to a local pagan custom. Could Detective Inspector Gilbert Dunderdale and Sergeant Collins be investigating a case of human sacrifice? They're snowed in at the castle so they'll have to find the killer soon.
See the shortlist here
Order now on Amazon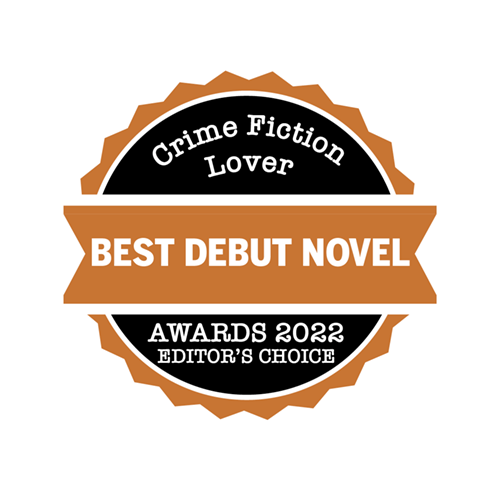 Best Debut Editor's Choice: Bad for Good by Graham Bartlett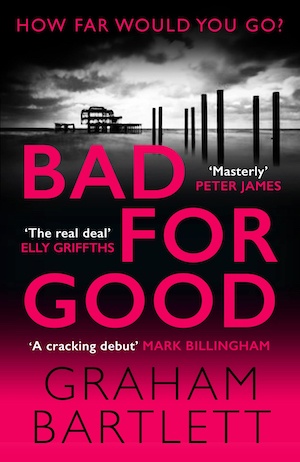 Debut author Graham Bartlett was a policeman for many years and has seen the streets from the beat and from the boardroom. Every inch of that experience is brought to bear in his first police procedural, Bad for Good, which is set in Brighton. The police are overwhelmed by the level of crime in the city and someone seems to have taken it upon themselves to act as vigilante. Vengeance for hire – but how far-reaching is the corruption and what do the culprits really want to achieve? When her boss's son is murdered, the case no one wants falls to DSI Jo Howe. This is a book packed with inside knowledge and sympathy for the plight of the police, but more importantly it's crammed with action, clever plotting, great characters and a bombshell of an ending. A truly gripping debut that promises much more to come.
Order now on Amazon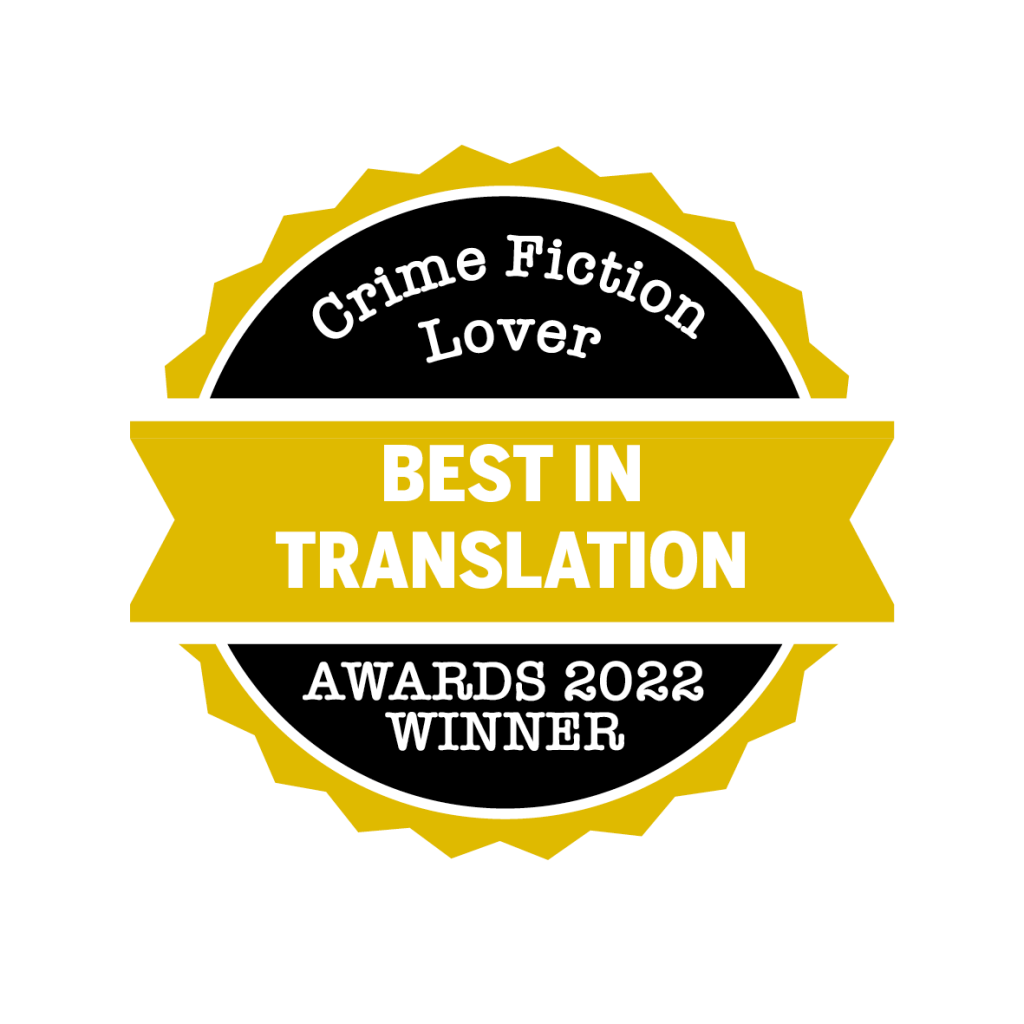 Best in Translation Winner: The Dark Flood by Deon Meyer, translated by KL Seegers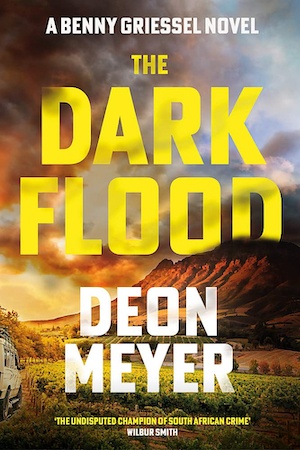 South African author Deon Meyer writes in his native Afrikaans and is a master at keeping a long-running series fresh and feisty, which is why readers loved his latest Benny Griessel novel. It's also one of his best. The story opens with a violent robbery, then a demotion and relocation to a hitherto quiet corner of Stellenbosch for Griessel and his partner Vaughn Cupido. They are soon in the middle of corrupt land deals and the aftermath of the collapse of the local economy brought about by Jasper Boonstrat, a sexual predator and fraudster. Meanwhile, a student goes missing and there is also local estate agent Sandra Steenberg, who is desperate for that big deal that can rescue her family finances. The Dark Flood is a complex mystery thriller that is tense and explosive, populated with strong characters and has a very satisfying denouement as the strands of the story coalesce. As good as police procedurals get anywhere in the world. 
See the shortlist here
Order now on Amazon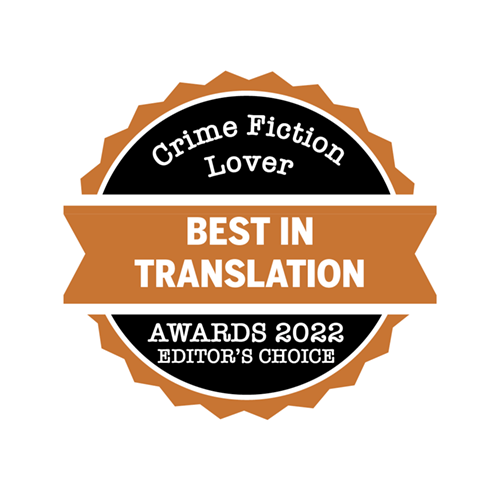 Best in Translation Editor's Choice: The Old Woman with the Knife by Gu Byeong-Mo, translated by Chi-Young Kim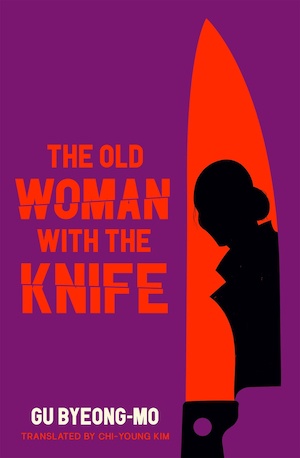 Simply and elegantly written, this novel from South Korea has been beautifully translated into English and offers a wonderful view of life in a culture that will seem distant to many in the West, but which is facing some of the same challenges such as urbanisation, the rise of big business and globalisation. The Old Woman with the Knife by Gu Byeong-Mo deals with the conflict between generations through a unique lens. Here, we join Hornclaw, an ageing woman assassin as she ponders retirement. She can still kill, but is she losing her edge, and who is it that seems to be sabotaging her jobs? It's a story that's as brutal as it is compassionate, with a main character who has a fascinating back story. This is why it's been chosen by our editors for this award. Even if translated crime fiction isn't your thing, this is a wonderful crime novel – well worth it.
Order now on Amazon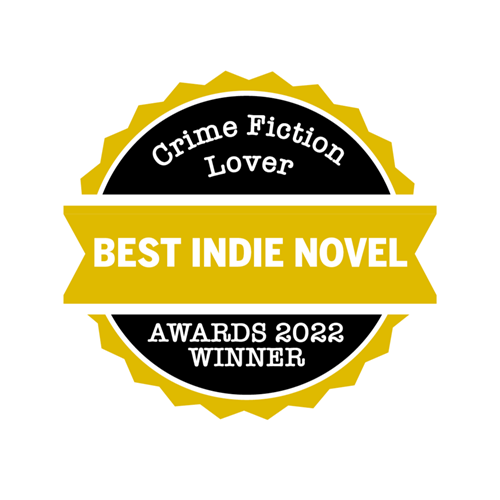 Best Indie Novel Winner: The Woman in the Library by Sulari Gentill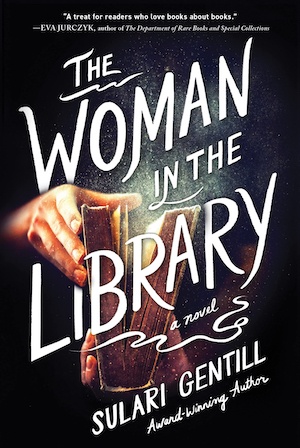 On the face of it, it seems odd that Australian author Sulari Gentill should switch from writing historical novels about the gentleman detective Rowland Sinclair, but our readers are obviously glad she did. The Woman in the Library won out in a tight race from among a very strong shortlist and it goes to show that clever writing techniques and layers of emotion and atmosphere can be just as gripping as fast-paced action. This is a novel in which an author is writing a novel about another author who is researching at the Boston Public Library – for her own book – when a murder occurs. While Freddie Kinkaid befriends a set of fellow library users and tries to solve the murder, her creator, Hannah, enters correspondence with a rather creepy man who is helping her to ensure Freddie's story feels authentically American. That's it in a nutshell but there's plenty more to The Woman in the Library – a book that is huge on intrigue and intricacy.
See the shortlist here
Order now on Amazon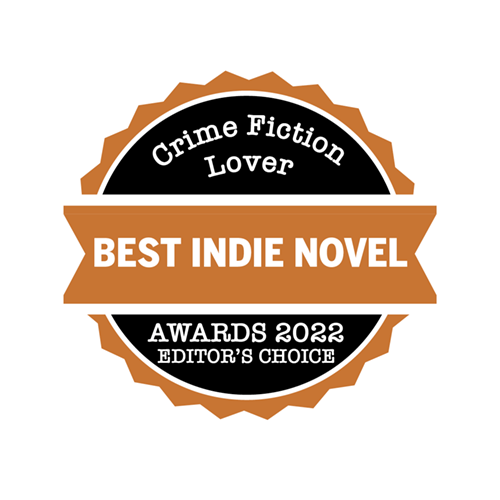 Best Indie Novel Editor's Choice: Five Moves of Doom by AJ Devlin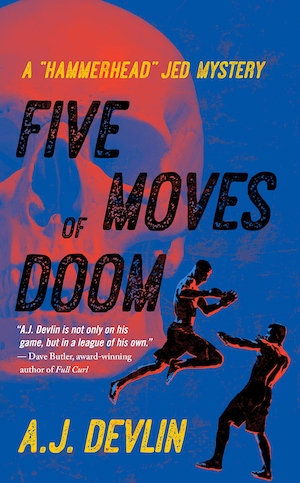 Indie crime fiction is full of books that try to emulate what the mainstream publishers put out, and there's nothing wrong with that, but Five Moves of Doom is the kind of indie crime novel we like to see. Nobody expects a detective novel where the main character is a conspicuously proportioned former professional wrestler, but AJ Devlin makes it work. How does he do that? Dedication to writing and a passion for his subject matter, that's how. It shows here in Five Moves of Doom, which is the deadliest 'Hammerhead' Jed Ounsted novel yet. It starts off innocently enough with Jed working for an old wrestling buddy whose belt has been stolen, but soon Jed is in over his head and the action tears through downtown Vancouver like a rabid grizzly bear on steroids. A clever mystery, plenty of action, and loads of fun.
Order now on Amazon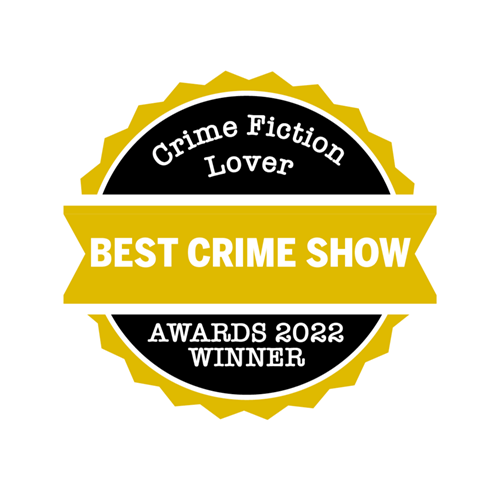 Best Crime Show: Shetland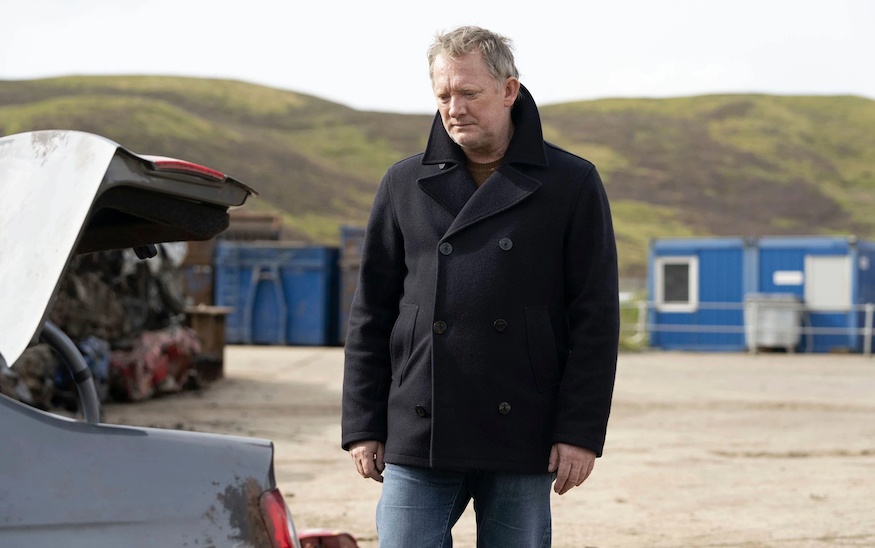 Jimmy Perez's last hurrah had viewers glued to their seats as the BBC stuck to the old school ways and drip fed our Shetland fixes weekly this autumn. Almost as much fun as watching the latest episode was catching up with the Twitter reaction after the credits rolled, with the Tosh/caravan cliffhanger in particular sending viewers into overdrive. Based on the novels by English author Ann Cleeves, Shetland was the clear favourite in our Best Crime Show category, perhaps reflecting the UK following our site has. Although Perez actor Douglas Henshall has left the stunning island landscapes behind, it's good to know that the series will continue with its host of familiar characters – and a new boss, in the shape of Ashley Jensen as DI Ruth Calder.
See the shortlist here
Watch now (UK only)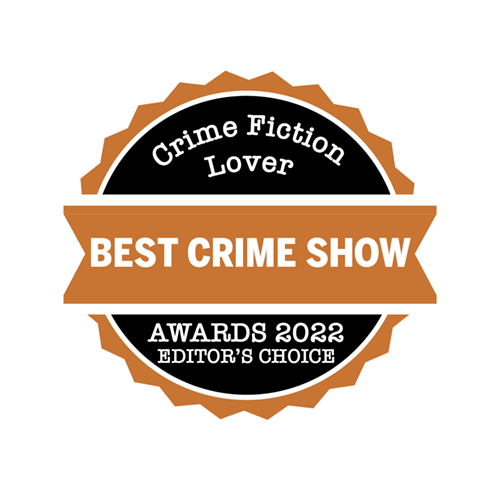 Best Crime Show Editor's Choice: Bosch: Legacy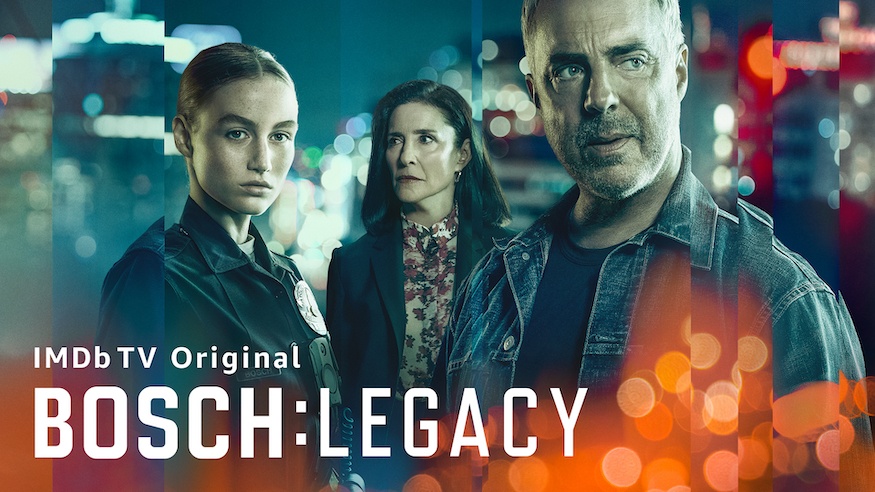 Hieronymus 'Harry' Bosch has been a stalwart companion to members of the Crime Fiction Lover team ever since we started the website 11 years ago. He jumped from the page to the small screen, there were seven seasons of Bosch based on Michael Connelly's superb police procedurals, and several of us would have been inconsolable if Bosch had disappeared from television. So, when Bosch: Legacy landed we binged it just like all the other Bosch fans around the world. Harry (Titus Welliver) has now left the LAPD and is working as a PI when he gets an unusual client – the billionaire aviator Witney Vance wants to find out what happened to a girlfriend he lost back in his college days, who was pregnant at the time. Meanwhile, it's one Bosch out and another one in at Hollywood Station as Maddie Bosch (Maddison Lintz) joins the force as a rookie. Storyline three sees Honey Chandler (Mimi Rogers) trying to put the man who attempted to have her killed behind bars, with Bosch ready to help. Glorious LA crime fiction from the first to final frame and another season is on the way in 2023. Boom.
Watch now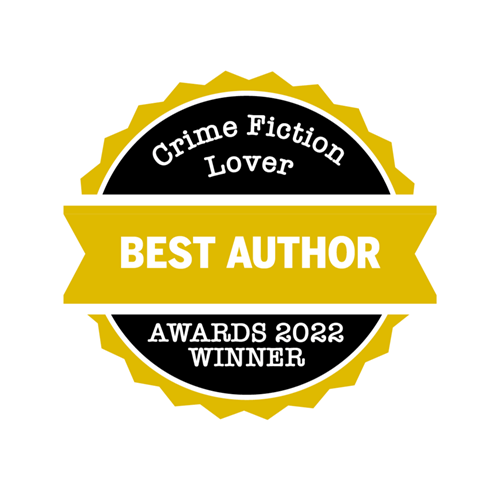 Best Author: Elly Griffiths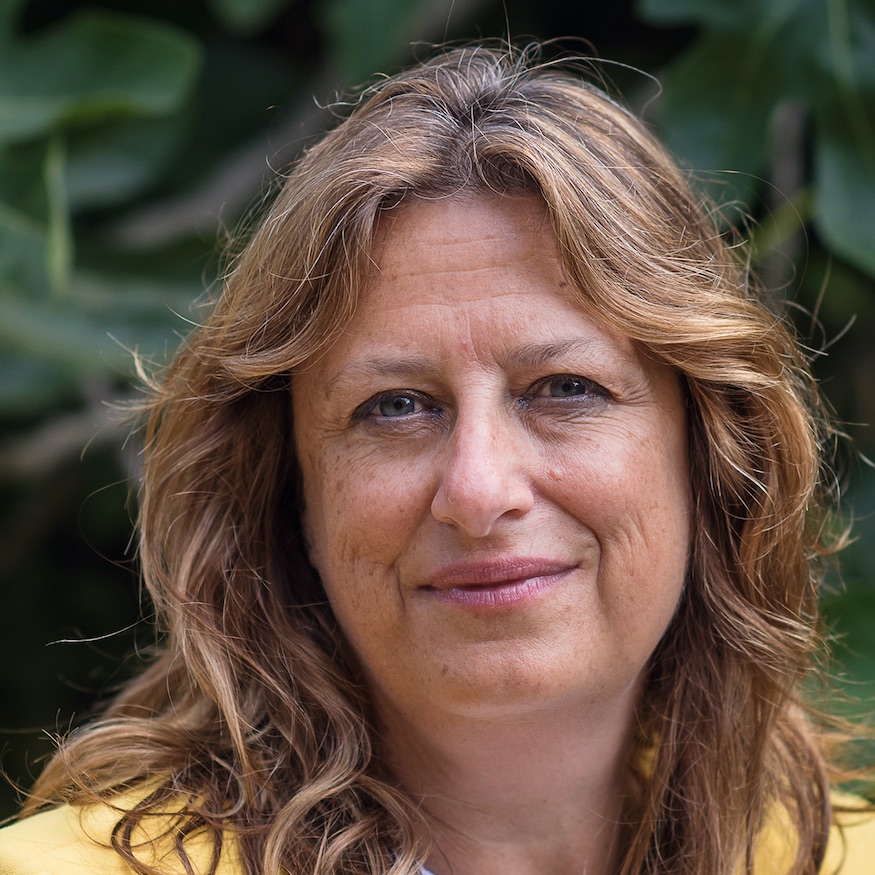 Ah, Elly Griffiths, we love you! So too does the Crime Fiction Lover readership, who have voted you Best Author for the second year in a row. What makes this reformed romantic novelist so popular? Let us count the ways… We could mention her flair for characterisation, as evidenced in the three, very different, series of crime novels that bear Elly's name. Location also plays a huge part, because this is an author whose words can transport you slap-bang into the middle of somewhere you've never actually been. And then there are the plots, clever, conniving and with a hint of slyness, coupled with a humour and lightness of touch to keep those pages turning. Congratulations!
See the shortlist here
Order The Locked Room on Amazon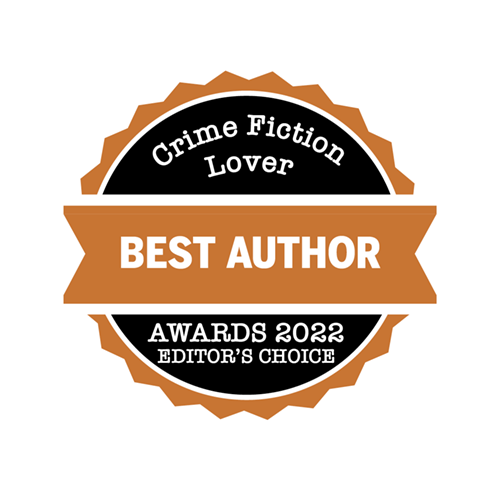 Best Author Editor's Choice: Steve Cavanagh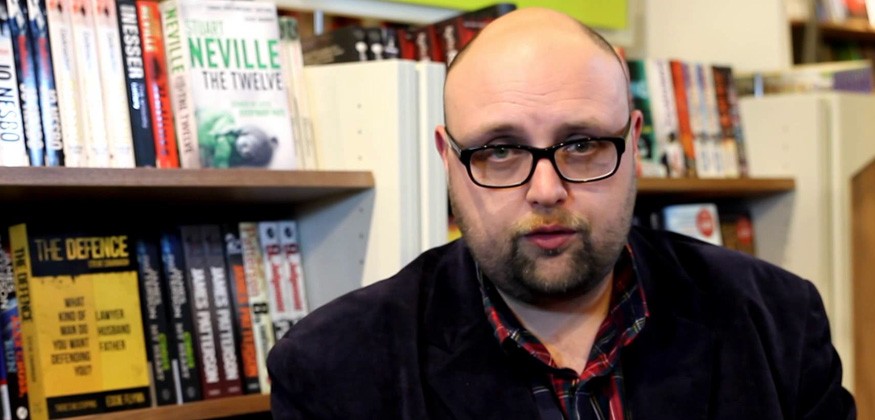 Northern Irish author Steve Cavanagh crosses the Atlantic for inspiration in his hugely popular series of books featuring con man-turned-lawyer Eddie Flynn, and here at Crime Fiction Lover we've been covering them since day one. The result is a pitch perfect portrayal of the US legal system and the many characters who inhabit both sides of the law. You might think John Grisham has covered all the angles over the years, but Cavanagh brings a freshness and originality to the legal thriller genre. In truth, Eddie is more of a kindred spirit to Michael Connelly's Mickey Haller, AKA The Lincoln Lawyer, and they certainly would make a dream team. But Flynn is a one-off and the stories that feature him are a joy, combining the drama of the courtroom with knockout humour and brilliant characterisation in a hugely realistic setting.
Order The Accomplice on Amazon
Next year…
Did you enjoy our awards this year? Please let us know what you thought. We'd like to bring the awards back next year and hopefully have them sponsored. If you're on the commercial side and are interested in sponsoring them please get in touch and we'll have a chat.