Rishi Sunak has announced that more than £2bn will be invested in over 100 projects across the UK through the levelling up fund – with £19m going to his own constituency.
Reinforcing his commitment to levelling up the country, the prime minister promised the latest round of funding would "build a future of optimism" by delivering economic growth and new jobs across the UK.
Labour criticised the fund, accusing the government of presiding over a "Hunger Games-style contest where communities are pitted against one another".
A spreadsheet of the 111 successful bids released by the Department for Levelling Up shows that £19,008,679 has been granted to a project in Mr Sunak's Richmond constituency after an application by the local district council.
The document says: "Richmondshire will receive £19m to transform Catterick Garrison town centre. This includes new routes for walking and cycling, a new town square, and a new community facility that will host new businesses and a community kitchen."
Levelling Up Secretary Michael Gove defended the decision, telling Sky News the government had "objective criteria that govern where money is going".
He added: "I don't think anyone would deny that investing money in making sure that our service families have absolutely the best circumstances to support them… is a good use of money. And if people want to say that service families and that the Catterick Garrison doesn't deserve cash, then let them."
Among the other projects is the Eden Project North in Morecambe, which receives £50m for a regeneration project designed to transform the Lancashire town's seafront.
Also on the list is the Cardiff Crossrail plan, which has been allocated £50m of government funds – and a new roll-on, roll-off ferry for Fair Isle in the Shetlands is to receive £27m.
The government said the £2.1bn in funding had been split between £672m to develop better transport links, £821m for community regeneration, and £594m to go towards restoring local heritage sites.
Mr Gove said: "These are areas which have been overlooked in the past by previous governments – but this government is absolutely committed to levelling up, to spreading opportunity and to investing in the future and making sure that people have, whether it's investment in higher education here or investment in economic activity elsewhere, the opportunity to prosper in the future."
Projects in London, however, have received more investment than those in Yorkshire and the North East combined, and projects in the South East have been allocated almost twice as much as those in the North East.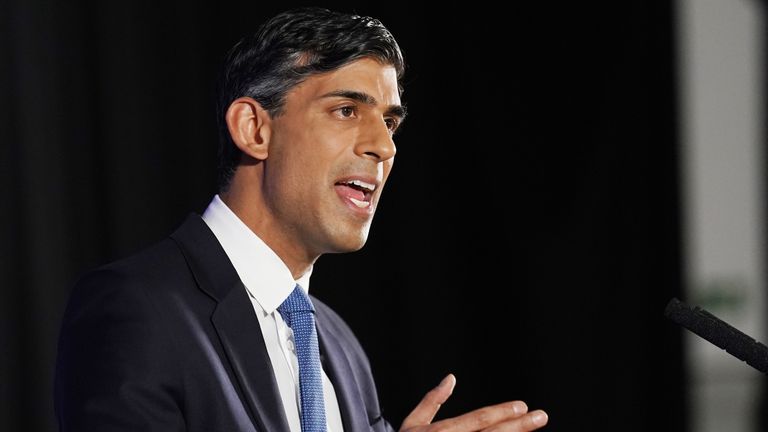 Read more:
Levelling up – where did the first round of money go?
Landmark levelling up white paper is published
Lisa Nandy, shadow levelling up secretary, criticised the fund and accused the government of "extraordinary arrogance".
"The Levelling Up Fund is in chaos, beset by delays and allegations of favouritism," she said.
"It takes an extraordinary arrogance to expect us to be grateful for a partial refund on the money they have stripped out of our communities, which has decimated vital local services like childcare, buses and social care.
"It is time to end this Hunger Games-style contest where communities are pitted against one another and Whitehall ministers pick winners and losers."
Mr Sunak said the investment will allow the government to "spread opportunity everywhere" – adding: "By reaching even more parts of the country than before, we will build a future of optimism and pride in people's lives and the places they call home."
Ten projects in Scotland will share £177m of levelling up funding, including £20m to help turn Arbuthnot House in Aberdeenshire into a museum and library, as well as modernising Macduff Aquarium, and £20m to refurbish the Palace Theatre in Kilmarnock.
Other investments granted include:
• £20m to Gateshead Quays and the Sage
• £5.1m to build female changing rooms in 20 rugby clubs across Northern Ireland
• £50m to create a direct train service linking Newquay, St Austell, Truro and Falmouth/Penryn in Cornwall
• £40m for a new Multiversity – a carbon-neutral education campus in Blackpool's Talbot Gateway central business district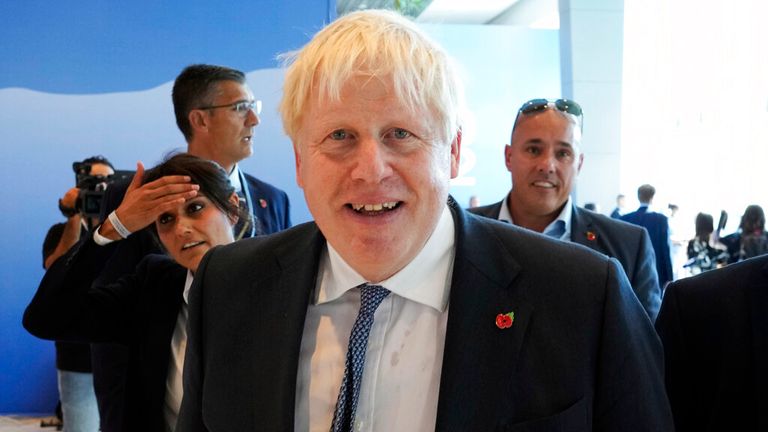 Levelling up was a key Tory policy under Boris Johnson when he was prime minister.
"The defining mission of this government has been to level up this country, to break the link between geography and destiny so that no matter where you live you have access to the same opportunities," Mr Johnson said as he unveiled the government's levelling up white paper last year.
The latest successful bids follow the allocation of £1.7bn to 105 projects from round one of the levelling up fund in 2021.
The government confirmed last year that round two funding would match round one, but said it increased this by more than £400m after receiving a high number of bids.
The total allocated so far from the fund to local community projects is £3.8bn.
The government has also confirmed there will be a further round of investment.