The last former Minneapolis police officer has been sentenced to nearly five years for his role in the killing of George Floyd in 2020.
Tou Thao, who held bystanders back as Derek Chauvin knelt on Mr Floyd's neck for nine-and-a-half minutes, has been sentenced to four years and nine months for aiding and abetting manslaughter.
Thao is the fourth and final officer sentenced in the killing of Mr Floyd, a black man, which sparked worldwide protests over police brutality and racism across the US.
Before sentencing, Thao insisted in court that he "didn't intend to try hurt anyone" and "did the best that I thought I could".
"I was hoping for a little more remorse, regret, acknowledgment of some responsibility," Hennepin County District Judge Peter Cahill said before handing the sentence.
In his 177-page ruling, the judge said Thao's actions separated Chauvin and two other officers from the crowd, including an emergency medical technician, allowing his colleagues to continue restraining Mr Floyd and preventing bystanders from providing medical aid.
White officer Chauvin knelt on Mr Floyd's neck for over nine minutes on 25 May 2020, as bystander video captured the 46-year-old yelling: "I can't breathe". Police had suspected Mr Floyd of using a counterfeit $20 bill at a nearby store.
Chauvin was convicted in June 2021 of state charges of murder and manslaughter and sentenced to 22-and-a-half years.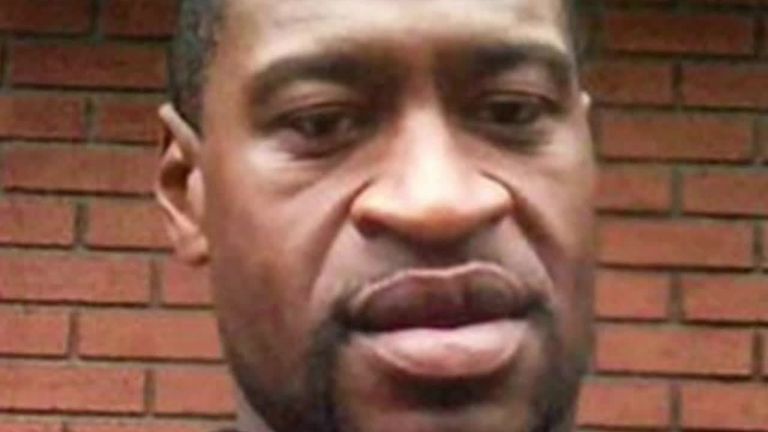 Thao had rejected a plea bargain saying it "would be lying" to plead guilty when he did not think he was in the wrong. Lawyers for Thao did not immediately respond to requests for comment on Monday.
He was found guilty of one count of aiding and abetting manslaughter in the second degree for his role in Mr Floyd's death in May.
Video of George Floyd officer's interrogation

The sentence will run concurrently with the three-and-a-half years Thao previously received on a federal conviction of violating Mr Floyd's civil rights.
The other two officers at the scene, Thomas Lane and J Alexander Kueng, restrained Mr Floyd's knees and buttocks while Chauvin knelt on his neck.
Read more:
Chauvin admits he kept his knee on George Floyd's neck
Officer jailed over racist WhatsApp memes mocking George Floyd's death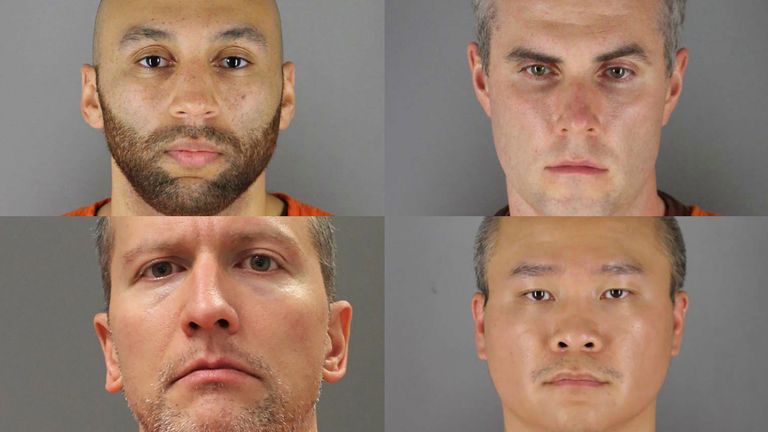 Lane and Kueng pleaded guilty to aiding and abetting second-degree manslaughter. Lane was sentenced to three-and-a-half years in prison while Kueng was sentenced to three years.
Last year, Chauvin received a concurrent sentence of 21 years in prison on federal charges of violating Mr Floyd's civil rights.