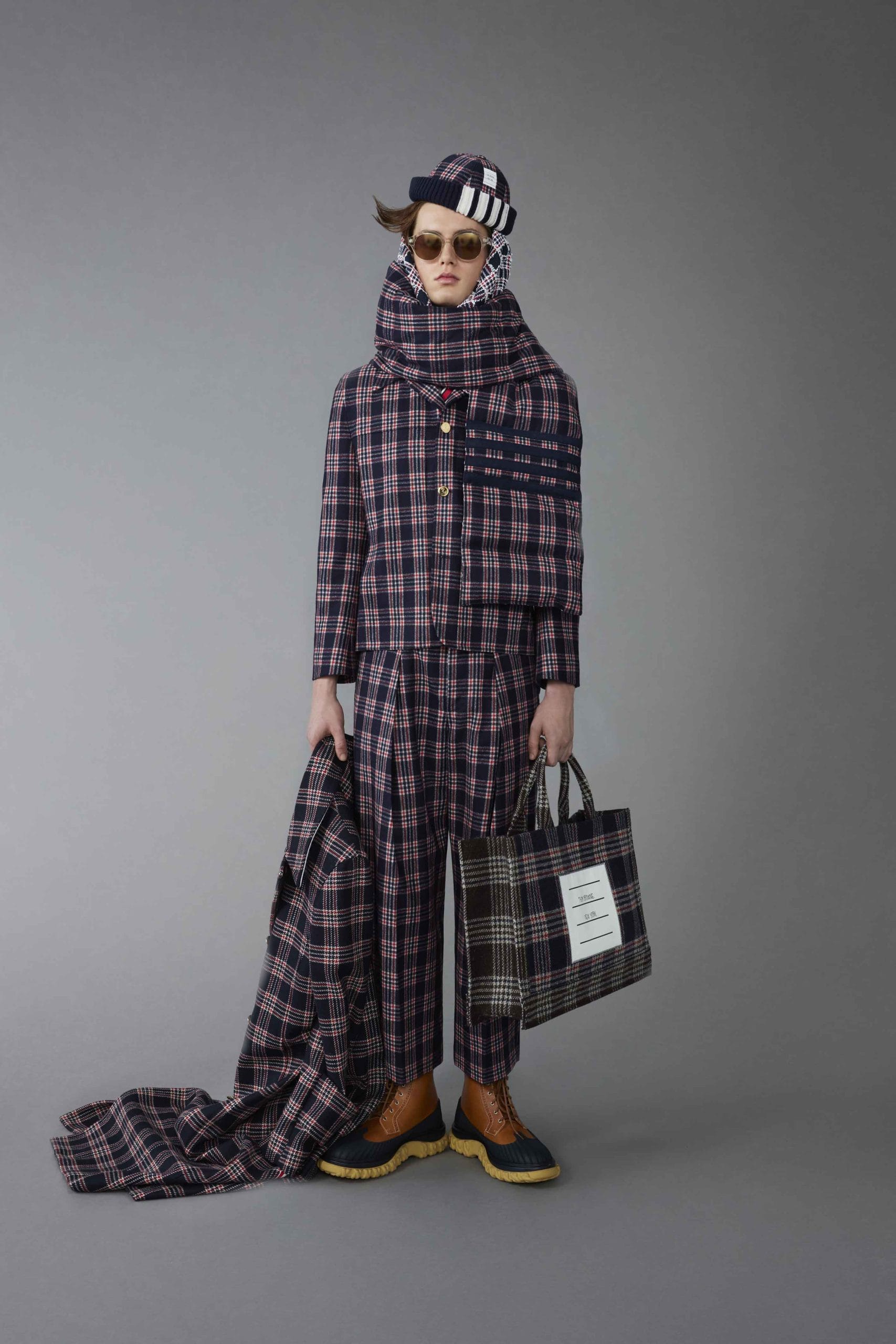 We have been hearing whispers of an impending economic crash since the end of 2022 — the elusive "free market boogieman" that rears its head once every decade. The fashion industry and fashion consumers alike are listening, with the popularity of trends like "quiet luxury" perhaps the consequence of penny-pinching prudence. Quiet luxury has spotlighted the likes of The Row, Jil Sander, Loro Piana and Brunello Cucinelli. Minimalist appeal and exquisite simplicity aside, these labels share a common narrative — providing understated elegance through ease of movement with relaxed silhouettes and proportions.
The shifts in fashion trends mirror the times we live in. At the height of 2020's social distancing, the trend was space-enveloping and almost absurdist pieces that provided distance for the wearer from their surroundings. Outrageous hats, masks, larger-than-life ensembles and gloves. These featured heavily from the structured sleeves at Moschino's Spring '20 collection to the closing looks at Louis Vuitton's Fall/ Winter '22 collection alongside avant-grade showcases from Craig Green and Comme des Garçons.
2023 saw the start of a new era — an unfettered movement departing from years of cocooned clothing, forgoing bigger silhouettes and oversized pieces for looser silhouettes and less restrictive tailoring — a trend that has been affected by the shift in corporate culture. We live in a generation where teenagers and twenty-somethings are making their fortune on the internet and social media. A generation that embraces "quiet quitting" and sorely rejects being tied to an office cubicle, opting instead to work remotely or choosing freelance jobs with more flexible working schedules.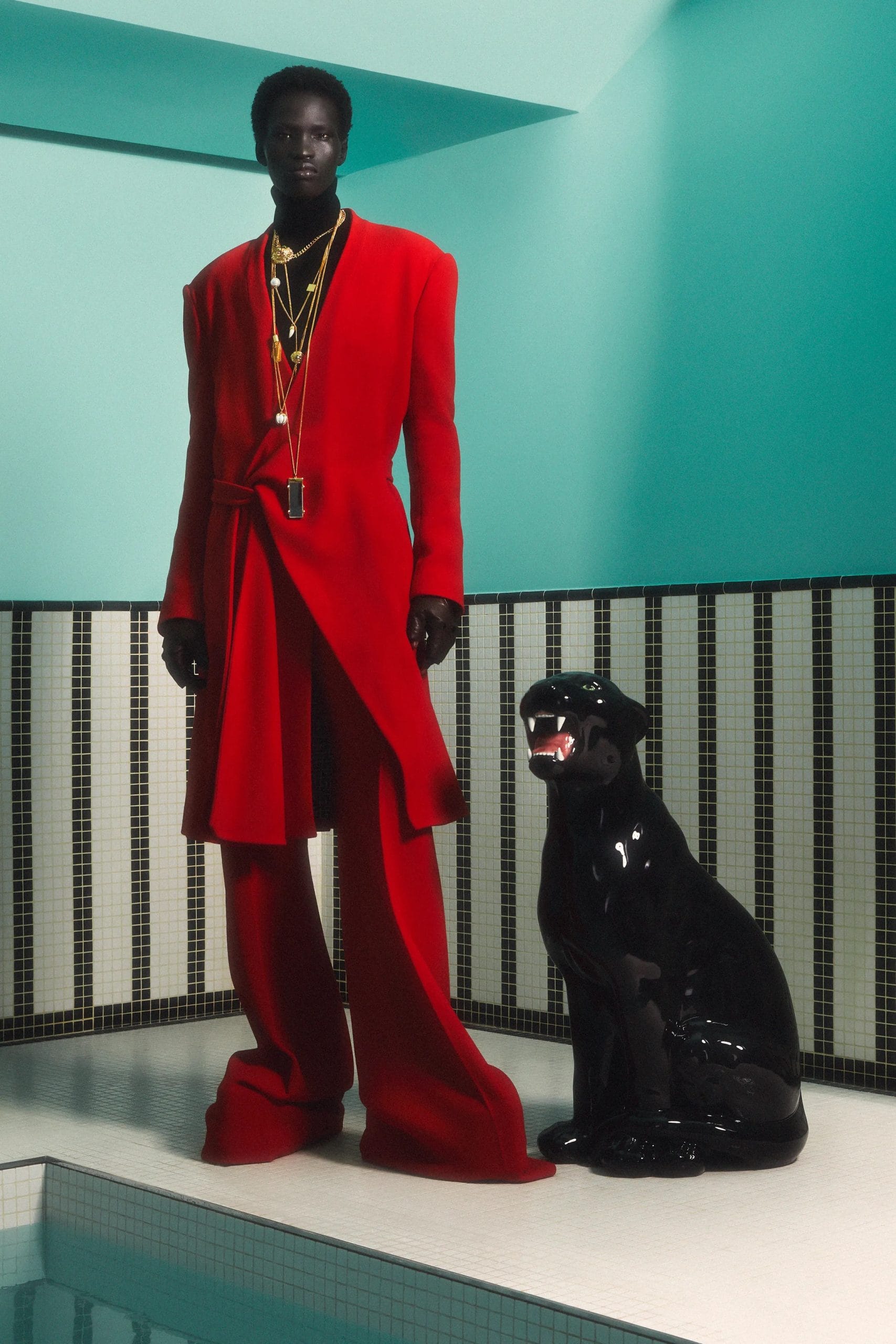 The return of denim as workwear in and out of the office is a not-so-subtle rebellion against Wall Street culture and conventional notions of formal wear, an outward sign of the people criticising economic inequality and populist politics influenced so heavily by money. Thom Browne who has perhaps the most subversive take on corporate office attire highlights a humorous take on a double-breasted coat, swapping tailored trousers for skirt and shorts. On the other hand, Oliver Rousteing delivers sculptured shapes paired with unrestrictive, flared trousers at Balmain in line with their "1970s rock and roll glam" aesthetic.
Open borders and the revival of travel call for the rise of travel-essential pieces. Louis Vuitton delivered activewear and sportswear ready for terrains from desert to jungle. Lightweight, waterproof outerwear protects the wearer from the element while technical fabrics merge high fashion with high functionality. From Louis Vuitton's Fall/ Winter '23 Pre-Collection to Dior Men's Fall '23 beachwear capsule, overlapping motifs and prints are superimposed on top of each other to reflect the dynamism of nature — exuding escapism and a yearning for travel. When it comes to voyage-ready bags, Louis Vuitton's Keepall 50, 35 and 25, Mini Soft Trunk and Montsouris backpacks feature an underwater-effect monogram dubbed the "Aqua Garde" motif.
The Summer wanderlust born from pandemic lockdown craze has undoubtedly changed the landscape of formal wear, merging cues for how we dress for the beach with those of how we dress for the boardroom. With that, perhaps we may amend the title of the article from "the death of conventional formal wear" to "the birth of relaxed corporate dressing".
A version of this article was first published on MENS' FOLIO Singapore.
For more fashion reads, click here.