The title and themes of Linwood Barclay's latest novel have got us thinking. Is making up fiction the same as lying? Are crime authors really mendacious malingerers? Well, we know they aren't but The Lie Maker looks deliciously intriguing… in a deceptive kind of way. It nestles atop our new books list this week, supported by some Icelandic crime fiction, the latest from Ann Cleeves, Karin Smirnoff toasts her new Salander novel, plus new releases from Taylor Moore and Louise Doughty.
The Lie Maker by Linwood Barclay
Jack Givins was a child when his father was whisked away into the Witness Protection Programme. Years later, Jack is a talented but struggling writer, barely getting by on the royalties from his most popular book, so when the US Marshals recruit him to create false histories for people in witness protection, he's in no position to refuse. And the job could offer Jack the chance to track down his father – except Jack's dad hasn't made contact with his handlers recently, and they have no idea where he is. But how will he find a man he's never truly known? A man who has done terrible things and made some deadly enemies? Find out when The Lie Maker by Linwood Barclay arrives on 31 August.
Order now on Amazon or Bookshop.org
Murder at the Residence by Stella Blómkvist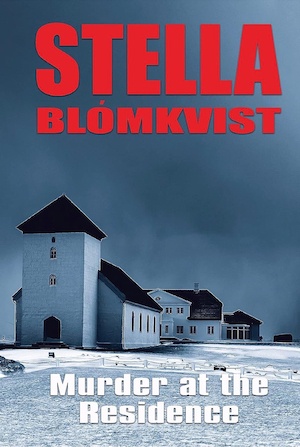 Stella Blómkvist is the pseudonym of a secretive Icelandic author and also the name of the central character in Murder at the Residence. That particular Stella is a maverick Icelandic lawyer who finds herself in the thick of things when a notorious financier is found beaten to death after a high-profile reception at the president's residence in Reykjavik. Stella is a woman with a sharp tongue and a moral compass all of her own with a talent for attracting trouble. Nevertheless, she's determined to get to the truth of it all. You can make Stella's acquaintance on 28 August, when Murder at the Residence, translated by Quentin Bates, is out. Read more about Stella Blómkvist and their secret identity here.
Order now on Amazon or Bookshop.org
The Raging Storm by Ann Cleeves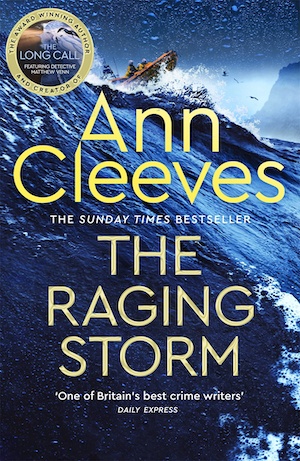 Book three in Ann Cleeves' series set in North Devon and featuring DI Matthew Venn lives up to its title when a body is picked up by the local Royal National Lifeboat Institution (RNLI) as a storm threatens the isolated little coastal village of Greystone. The victim is a local celebrity and it soon becomes clear that no one really knew Jem Rosco as well as they imagined. It's up to Venn and his team to uncover the man behind the legend. As they dig deeper and another body is found, Venn's past also comes into play in a community populated by the Barum Brethren that he parted ways with many years ago. The Raging Storm is published on 31 August.
Order now on Amazon or Bookshop.org
The Girl in the Eagle's Talons by Karin Smirnoff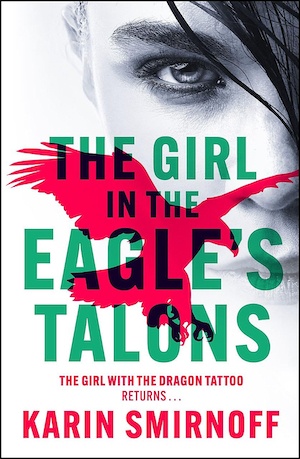 Karin Smirnoff takes the reins of Stieg Larsson's Millennium series with The Girl in the Eagle's Talons, out on 29 August – and it finds Lisbeth Salander and Mikael Blomkvist heading to Sweden's far north. It's an area with untapped natural resources that are attracting the unwanted attention of the criminal underworld, but Salander has personal reasons for her trip to Gasskas. She has been named guardian to her niece Svala, whose mother has disappeared. Two things soon become clear: Svala is a remarkably gifted teenager – and she's being watched. Meanwhile, Blomkvist is heading north for his daughter's wedding – an event that carries its own perils. He's going to need Salander's help…
Order now on Amazon or Bookshop.org
Ricochet by Taylor Moore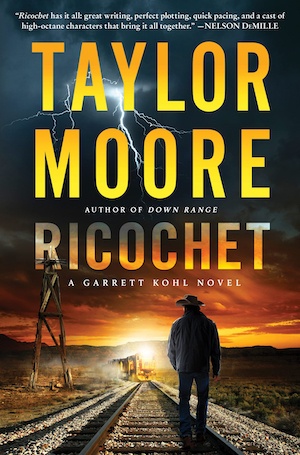 DEA Special Agent Garrett Kohl and his CIA team embark on an off-the-books investigation in Taylor Moore's action thriller Ricochet, out on 29 August. It's the last thing Kohl needs – he's headed home to Texas, where he has hopes of settling down and carving out a normal life. But when an engineer working at a nearby nuclear weapons plant asks for Kohl's help he can't resist getting involved. Iranian operatives are blackmailing weapons facility employees and potentially planning a devastating act of sabotage and destruction, and in response, Kohl pulls together a ragtag crew of outcasts and outlaws, some of whom he'd once put behind bars. 
Order now on Amazon or Bookshop.org
A Bird in Winter by Louise Doughty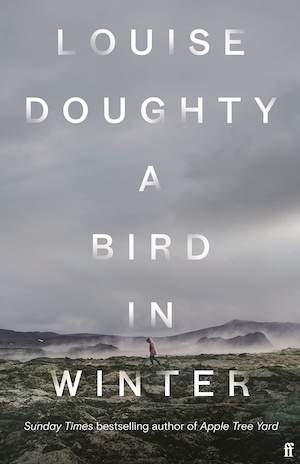 Apple Tree Yard author Louise Doughty is back with another standalone thriller. Bird is on the run. One minute, she's in a meeting in her office in Birmingham, the next she's walking out on her job, her home and her life. It's a day she thought might come, and one she's prepared for – but nothing could prepare her for what will happen next. As she flees north using multiple disguises, Bird has to work out who exactly is on her trail, and who – if anyone – she can trust. She's fantasised about escape for a long time. But now it's actually happening, is her greatest fear that she will be hunted down, or that she will never be found? A Bird in Winter is published on 31 August.
Order now on Amazon
Click here to read about last week's new titles.