Here's one that will interest crime fiction lovers in North America. Season three of the British crime series Van der Valk is coming to PBS Masterpiece with three feature-length episodes beginning on Sunday 3 September 2023.
This time around, Commissaris Piet Van der Valk of the Amsterdam police – played by Marc Warren – faces a new set of murders to solve, and as with seasons one and two all sorts of unusual angles and strange characters come into play. In the first episode, a European freerunning champion is gunned down by a sniper as he's about to head to Paris for a competition. The maverick detective and his team uncover a link between the freerunners in the Netherlands and drug trafficking but there's something more involved…
The second case is pertinent if you've been following news stories about the British Museum and crimes taking place therein. An employee in an Amsterdam museum is murdered, which links to a case about the return of artefacts to their countries of origin that Van der Valk worked on early in his career. Finally, episode three of season three involves the death of someone taking part in a ritual to… um… summon a demon. Yes. You read that right.
As well as the varied settings of historic Amsterdam and rebuilt Rotterdam, Van der Valk is interesting in a number of ways. Generally, it has a light atmosphere with the taciturn main character dropping liberal one-liners as he works. "I'm a detective, not a hen," is one we'll leave you to ponder. His backstory is one of grief and lost love, and his number two, Inspecteur Lucienne Hassell (Maimie McCoy), takes it upon herself to protect his emotions. Occasionally they are lovers.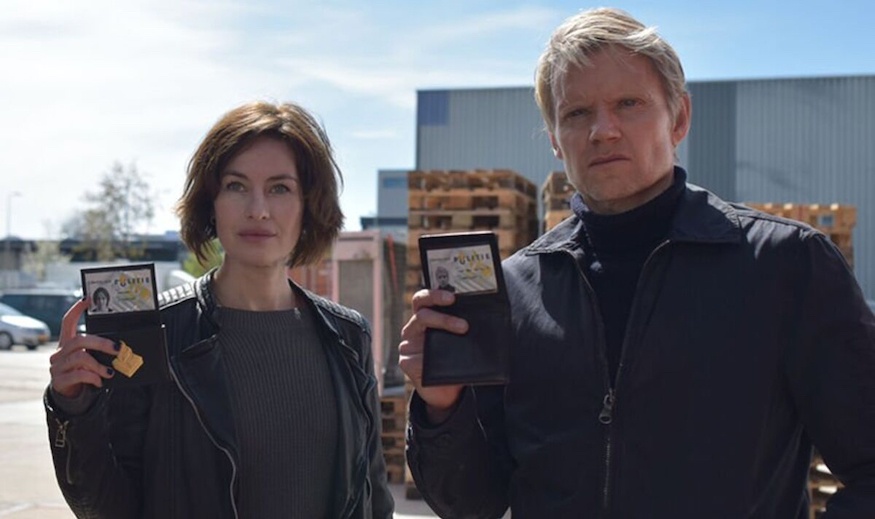 Like Amsterdam itself, the cast is ethnically diverse and new characters appear on the team with each series. Van der Valk hates training rookies but Hoofdcommissar Julia Dahlman (Emma Fielding) delights in foisting apprentices upon him. To be fair, sometimes he learns as much from them as they do from him. This time it's Sergeant Citra Li (Django Chan-Reeves) and Sergeant Eddie Suleman (Azan Ahmed). The eccentric pathologist Hendrik Davie (Darrell D'Silva) rounds off Van der Valk's team.
While this series of the programme first aired in June on ITV in the UK (and is available on ITVX), it is actually a coproduction between British, Netherlands and American companies. The actors are mainly British, with a few other European nationalities mixed in, and the mishmash of accents seems a little strange at first.
However, Van der Valk is actually a reboot of the original British Van der Valk crime drama which ran on and off from 1972 until 1992, starring Barry Foster. This in turn was based on a series of novels by Nicholas Freeling, which began with Love in Amsterdam in 1962. Freeling was a co-creator of the first television series and only wrote 11 Van der Valk novels. He passed away in 2003. His stories and characters have been updated for the reboot, with mobile phones, DNA analysis and the obligatory 4x4s with blacked out windows.
This is light viewing. Police procedure comes into play but the producers love to keep things moving. DNA tests are back within a scene or two and there's a lot of join-the-dots deduction in the dialogue. The storylines mainly rest on the relationships between the characters – with a few fights and chases to get the adrenaline going.
For UK viewers, both the new series and the original Van der Valk are available on ITVX.