A one-year-old girl has died after allegedly being left in a childcare centre's van, as scorching temperatures affect numerous US states.
Ra'Miyah Worthington was found unresponsive in the vehicle in Nebraska, after mistakenly being left inside for between "five to six hours", Douglas County chief deputy attorney Brenda Beadle said.
She later died in hospital.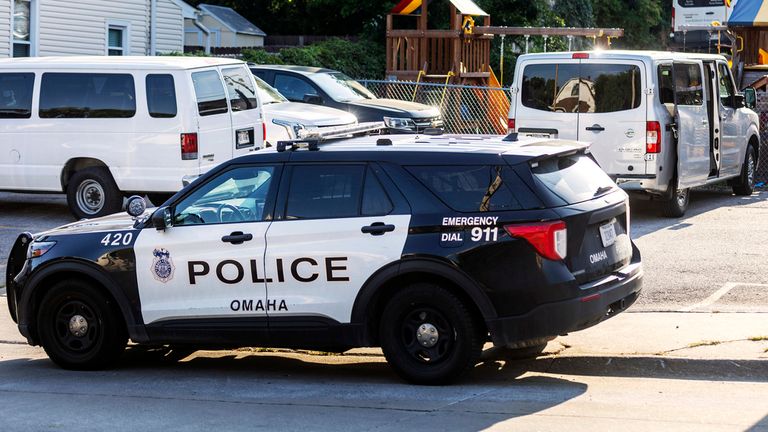 As temperatures reached the mid-30C (more than 90F) outside the Kidz of the Future Childcare van, court documents said Ra'Miyah's body temperature reached 42.8C.
A high temperature for children is classed as 38C or more, according to the NHS.
Ra'Miyah's mother, Sina Johnson, described her daughter as "daddy's little girl".
"She loved, loved, loved her family," she told NBC affiliated television station WOWT. "She loved her daddy. She was daddy's little girl."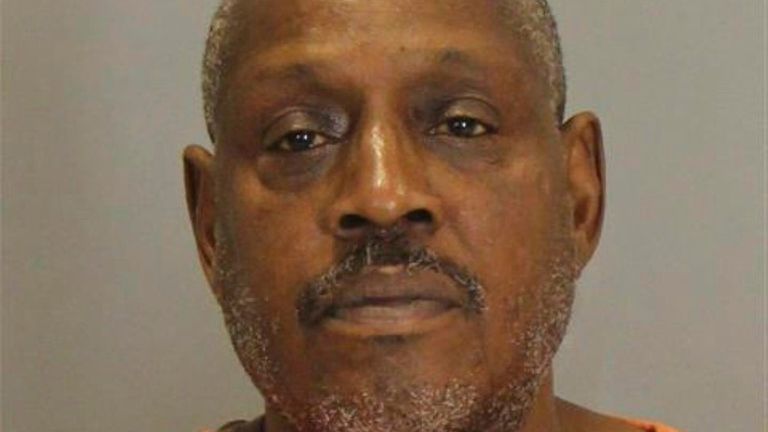 Prosecutors charged van driver, Ryan Williams, 62, of Omaha, on Tuesday with a felony count of child negligence resulting in death, which carries a sentence of up to four years in prison.
He told police he was distracted by a young boy who did not want to get out the van and forgot Ra'Miyah was inside, closing the vehicle before checking it was empty.
"I'm not comprehending how this could have even possibly happened," the girl's father, Reeyon Worthington, told WOWT.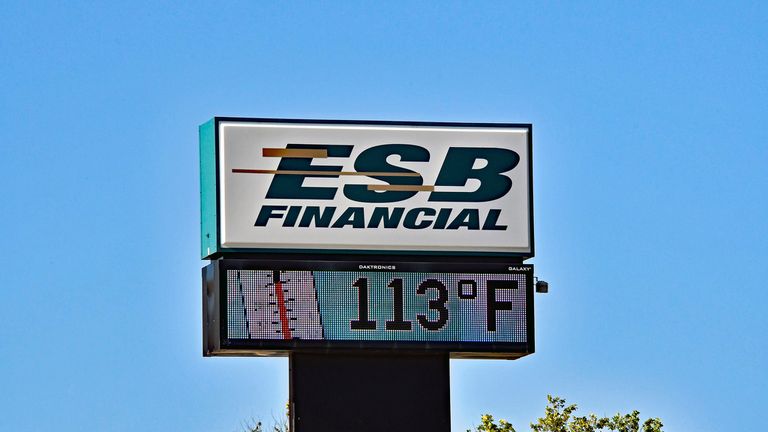 "How can you forget a kid that you yourself put into the vehicle, but you took the other two off? How do you forget one when you take two off the van? How did you forget my baby?"
State officials said the nursery will remain closed while the death is investigated.
Temperatures were expected to be as much as 20C above average, in various states across the Midwest down to the Gulf Coast, including Nebraska.
Read more:
People 'trapped in homes' due to Storm Hilary
Deadly US southwest heatwave will expand to cover much of America
The National Weather Service said "extremely dangerous heat" will persist across the central to southeast region, with heat alerts affecting around 17 states and 150 million people.
The weather has led to schools making changes to daily routines, with children being kept inside for breaktime and sport events being postponed.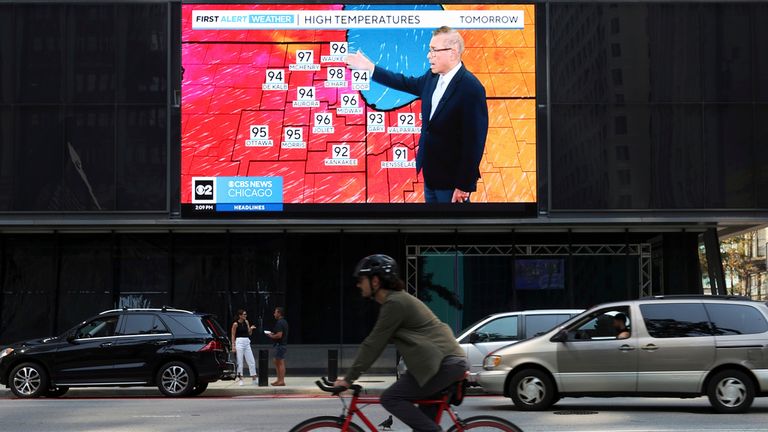 Firefighters in Missouri helped remove 117 patients from a nursing home after the air conditioning failed in the sweltering weather.
Most were taken to other nursing facilities, but seven who had COVID-19 and were taken to local hospitals, authorities said.
Higher overnight temperatures and high humidity expected to stick around until Thursday and possibly into Friday, the weather service said.