Labour and the Liberal Democrats hit the campaign trail in Mid Bedfordshire in the hours after Nadine Dorries stood down.
The former Conservative culture secretary handed in her resignation yesterday – 11 weeks after she vowed to go – leaving Prime Minister Rishi Sunak facing yet another test in the form of a by-election.
In a fiery resignation letter, Ms Dorries accused the prime minister of "demeaning his office by opening the gates to whip up a public frenzy" against her.
Read more: Nadine Dorries' resignation letter in full
The letter, published by the Mail on Sunday, went on to say Mr Sunak had abandoned "the fundamental principles of Conservatism" and "history will not judge you kindly".
Labour and the Liberal Democrats have wasted no time in stepping up their campaigns in Mid Bedfordshire, with both parties already out in the constituency just hours after Ms Dorries stepped down.
Veterans minister Johnny Mercer today said it is "good news" for the people of Mid Bedfordshire that a by-election can now take place.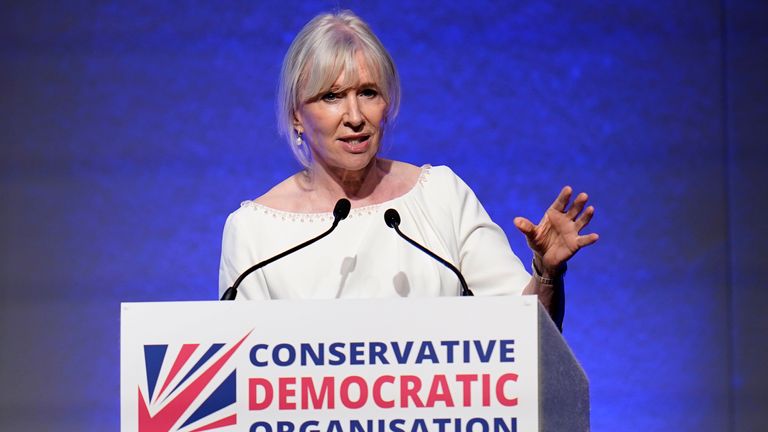 However, he said he "doesn't agree" with the former minister that the country is run by a "zombie parliament".
Ms Dorries, a key ally of Mr Johnson, said she was resigning with "immediate effect" on 9 June after she failed to get a peerage in Mr Johnson's resignation honours list.
But having not formally vacated her seat, a by-election has not yet been able to take place.
Read more:
Whole-life sentences will become 'default' for sexually motivated or sadistic murders
'Tiny number' of refugees without permanent homes as hotel deadline looms
The Tory MP said she was delaying her exit to investigate why she was refused a seat in the House of Lords.
Lib Dem leader Sir Ed Davey said he is "increasingly confident we have a really good chance" of overturning Ms Dorries' 25,000 majority in the constituency.
He is hoping his party can pull off another unexpected victory after flipping a 19,000 Tory majority in Somerton and Frome in July.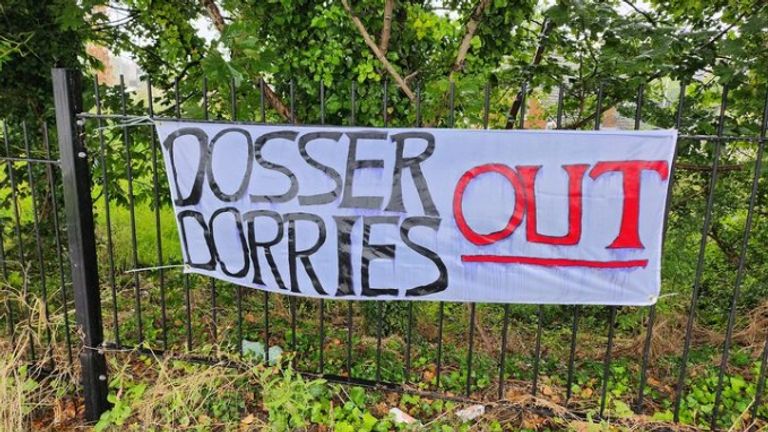 Sir Ed told the BBC: "It's clear that the people of Mid Bedfordshire feel the Conservative Party is out of trust and they see the Liberal Democrats as the main challenger."
The Lib Dems came third in Mid Bedfordshire at the 2019 general election, with 8,000 votes.
Labour, which came second with 14,000 votes, believes it is best placed to seize the traditionally safe Tory seat.
The party's Mid Bedfordshire campaign lead Peter Kyle told Sky News: "We are actually in a great position to win this seat in what would be an historic by-election victory."
Nadine Dorries launches attack on PM after handing in resignation letter

Labour chairwoman Anneliese Dodds described a "morning of relief" for people in Mid Bedfordshire after the resignation of the the former minister. She said her party could be in "pole position" to take the seat.
What happens now she has resigned?
Ms Dorries is expected to leave her seat on Tuesday after notifying the chancellor of her intention to do so on Saturday.
Jeremy Hunt is expected to facilitate her exit from the House of Commons by appointing her to be Steward and Bailiff of the Three Hundreds of Chiltern on the first working day after the bank holiday.
This will enable a motion called a "writ" to be moved when parliament returns on 4 September.