The wait is over for readers who loved Lou Berney's November Road. The author's first crime novel in five years has finally arrived and Dark Ride begins the dark ride that is our news column this week. There are theme parks, part-time serial killers, mobsters, set-ups and cold cases in books by authors including Joanna Wallace, JM Donellan, Ivy Ngeow and Peter Papathanasiou.
Now is a great time to pick your next crime read…
Dark Ride by Lou Berney
Master of noir Lou Berney is back with his first new book since the CWA Steel Dagger, Anthony and Barry Award-winning November Road, published in 2018. Dark Ride arrives on 12 September and features a reluctant hero in the shape of Hardy 'Hardly' Reed, a good-natured 21-year-old stoner who avoids unnecessary effort and unrealistic ambitions by working for minimum wage as a scare actor at an amusement park. That's where he spots two young children, alone and showing signs of abuse – but when Hardly reports the incident to the authorities, he gets the impression that nothing will be done. For the first time in his life, Hardly decides to fight for something, however that might put himself and the children in peril…
Order now on Amazon or Bookshop.org
You'd Look Better as a Ghost by Joanna Wallace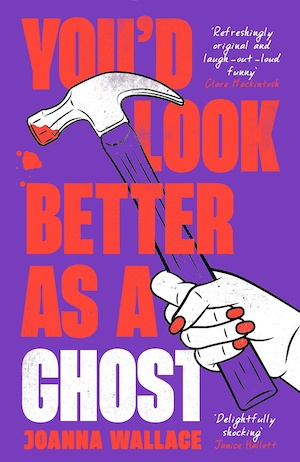 Dark humour abounds in Joanna Wallace's You'd Look Better as a Ghost, out on 21 September. On the night after her father's funeral, Claire meets Lucas in a bar… and soon Lucas is lying dead. He thought he was just buying a girl a drink, but when the female in question is a part-time serial killer it proves a fatal mistake. Away from her hobby, Claire is attending a weekly bereavement support group and trying to get her art career off the ground. She will do anything to keep her secret hidden – not to mention the bodies buried in her garden. But someone is about to discover her murderous little pastime…
Order now on Amazon or Bookshop.org
Rumors of Her Death by JM Donellan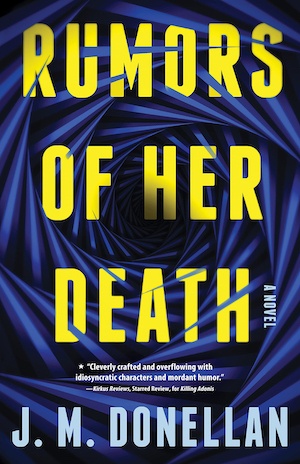 Archie Leach is an American living in Australia, and a man haunted by the suicide of his girlfriend – leading to him spotting his dead lover at random locations around the city. He is also a man of many identities, and when he wakes up handcuffed to a hospital bed, he almost forgets which one he's supposed to use. Archie has incurred the wrath of his underworld boss, but is offered a lifeline by his new neighbour, Nisha. The trouble is, she has spun plenty of her own deceptions, as Archie discovers too late. Who is telling the truth? Find out when Rumors of Her Death by JM Donellan is published on Kindle on 19 September.
Order now on Amazon or Bookshop.org
The American Boyfriend by Ivy Ngeow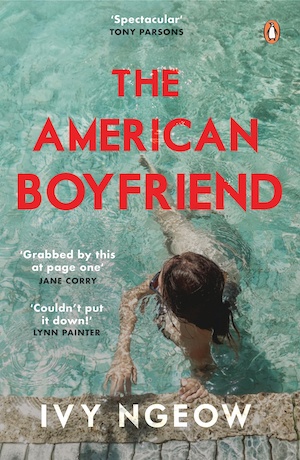 An escape from a British winter sounds like just the ticket for Phoebe Wong, who is delighted when her American boyfriend suggests she leave her dead-end job behind and jet off to Florida with her toddler in tow. But things begin to sour upon arrival. Phoebe has her passport and cards pinched on her first night in the US, and her beau is nowhere to be found. Luckily, the locals seem friendly, and soon she is at a barbecue where she meets an old expat British businessman. Then her new friend is murdered, and all evidence points to Phoebe being the killer. She didn't do it, but who is going to believe her story? The American Boyfriend by Ivy Ngeow is out on 19 September.
Order now on Amazon
The Pit by Peter Papathanasiou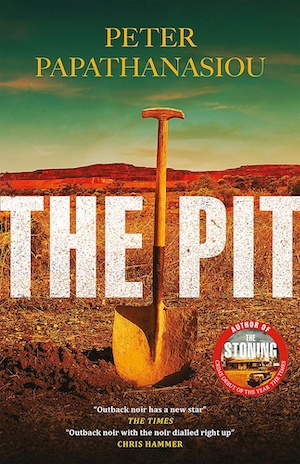 We head to the Outback of Australia for The Pit, third in Peter Papathanasiou's series featuring Senior Constable Sparrow. With his boss away on holiday, Sparrow is nonplussed to receive a call from a man intent on turning himself in. Bob is 65 and confined to a Perth nursing home, who maintains that 30 years ago he killed a man in the remote northern Kimberley mining region. Bob is willing to show Sparrow where the body is, but Sparrow must travel north with him under the guise of being his carer. They're joined by Luke, another resident, who is 30 and paralysed after a motorbike accident – but the further into the wilds they go, the more Sparrow is convinced that Bob has ulterior motives. It's out now for Kindle.
Order now on Amazon or Bookshop.org
Read about last week's new books here.