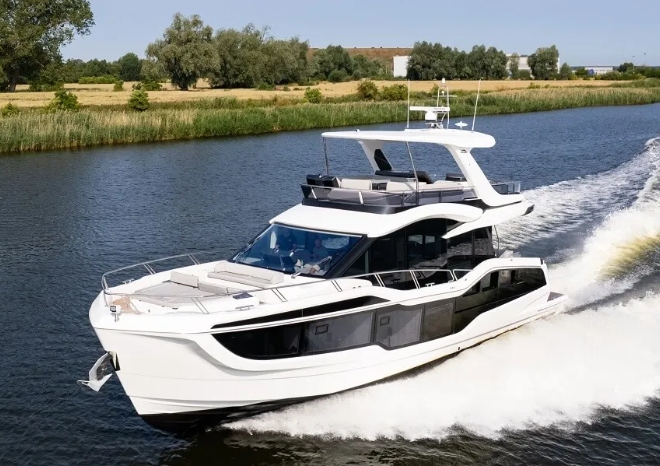 Galeon, whose dealers in Asia include Asiamarine, will display six yachts in the Vieux Port at this year's Cannes Yachting Festival, held from 12 to 17 September.
The Polish builder's display in Pantiero 105 will include the 440 Fly and 560 Fly, both of which had their world premieres at this year's Miami International Boat Show in February. The display will also include the 400 Fly and 680 Fly flybridge models, the 405 HTS (hard top sedan) and the 375 GTO (grand touring outboards).
Both the 440 Fly and 560 Fly were displayed at Miami integrating the same drop-down sides seen on their flybridge sisters like the 400, 500 and 640.
In the three-cabin 560, the saloon can open on both sides; to port for a waterside bar and fully to starboard where the interior dining area can be converted into alfresco dining with sea views over the fold-down balcony.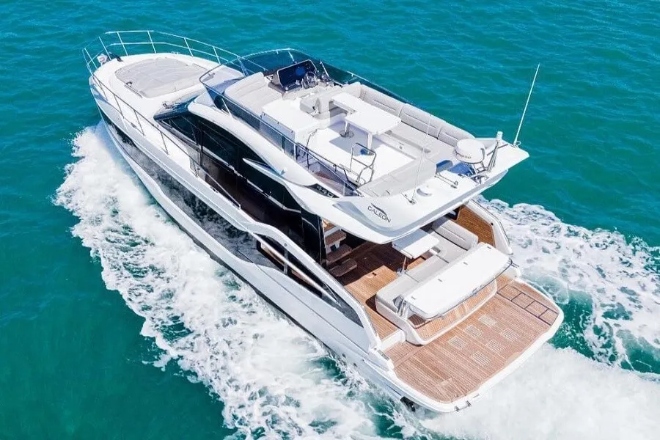 The three-cabin 440 has a much larger saloon than the 400 with sofas on both sides while both new Fly models feature multi-functional cockpits, foredecks and enormous flybridges the brand is known for.
Galeon recently launched the 450 HTC, a hard top coupé model set to premiere at the Fort Lauderdale International Boat Show from 25 to 29 October. Features include a high-low swim platform boasting integrated steps, a flip-up outdoor galley aft of the cockpit, a sliding cockpit bimini, an opening sunroof inside and three cabins below.
Galeon's ranges comprise GTOs (grand touring outboards), HTSs (hard top sedans), HTCs (hard top coupés), Skys (skydecks) and Flys (flybridge), the latter led by the flagship 800 Fly that debuted at the Fort Lauderdale show late last year. For more information on Galeon's offerings, click here.
This article was first published on www.yachtstyle.co
For more yachting reads, head over here.