A former Colorado officer who put a handcuffed woman in a parked police vehicle that was hit by a freight train has avoided a jail sentence.
Jordan Steinke, 29, was found guilty of reckless endangerment and assault for the 16 September 2022, crash near Platteville.
The former Fort Lupton police officer was acquitted of a criminal attempt to commit manslaughter.
The judge ordered Steinke to perform 100 hours of community service.
Steinke, who wept during the sentencing hearing, apologised to Yareni Rios-Gonzalez, who attended the hearing virtually after suffering a traumatic brain injury in the incident.
"What happened that night has haunted me for 364 days," Steinke said.
"I remember your cries and your screams."
Steinke said she hoped to fulfil some of her community service by giving educational talks to new police officers about the dangers of railroad tracks and the importance of officers being aware of their surroundings.
Ms Rios-Gonzalez was pulled over by Steinke and then-Plateville Police Sgt Pablo Vazquez after a reported road-rage incident involving a gun.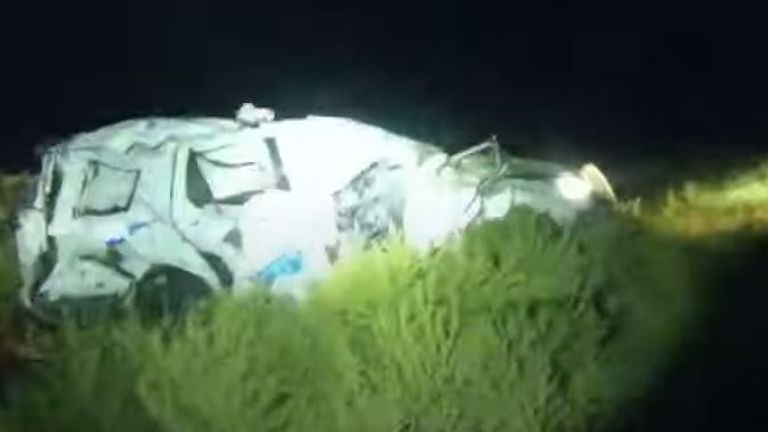 Steinke took her into custody and locked her in Vazquez's police vehicle, which was parked on the train tracks.
Moments later A train crashed into the vehicle leaving Ms Rios-Gonzalez with a lasting brain injury and chronic pain.
Vazquez still faces trial for his role in the crash.
He has been charged with five counts of reckless endangerment for allegedly putting Ms Rios-Gonzalez, Steinke and three other people at risk, as well as for traffic-related violations.