If you were to pick the greatest music movies of all-time, I can't imagine you'd get to many before Almost Famous. Cameron Crowe's coming of age exploration of Rock 'n Roll's past is jam-packed with a non-stop cacophony of classic tracks, all placed with care to match the emotional impact the exceptional cast is delivering in each scene. 
Altogether, Almost Famous features more than fifty songs from a wide variety of genres and its entire runtime is an auditory treat for viewers. From Elton John to The Beach Boys to Alvin And The Chipmunks, there's something for everyone. So, let's talk about some of the best and most prominent choices. Here's a rundown of some of the greatest songs in Almost Famous, as well as some notes on how they're used and what strikes me most.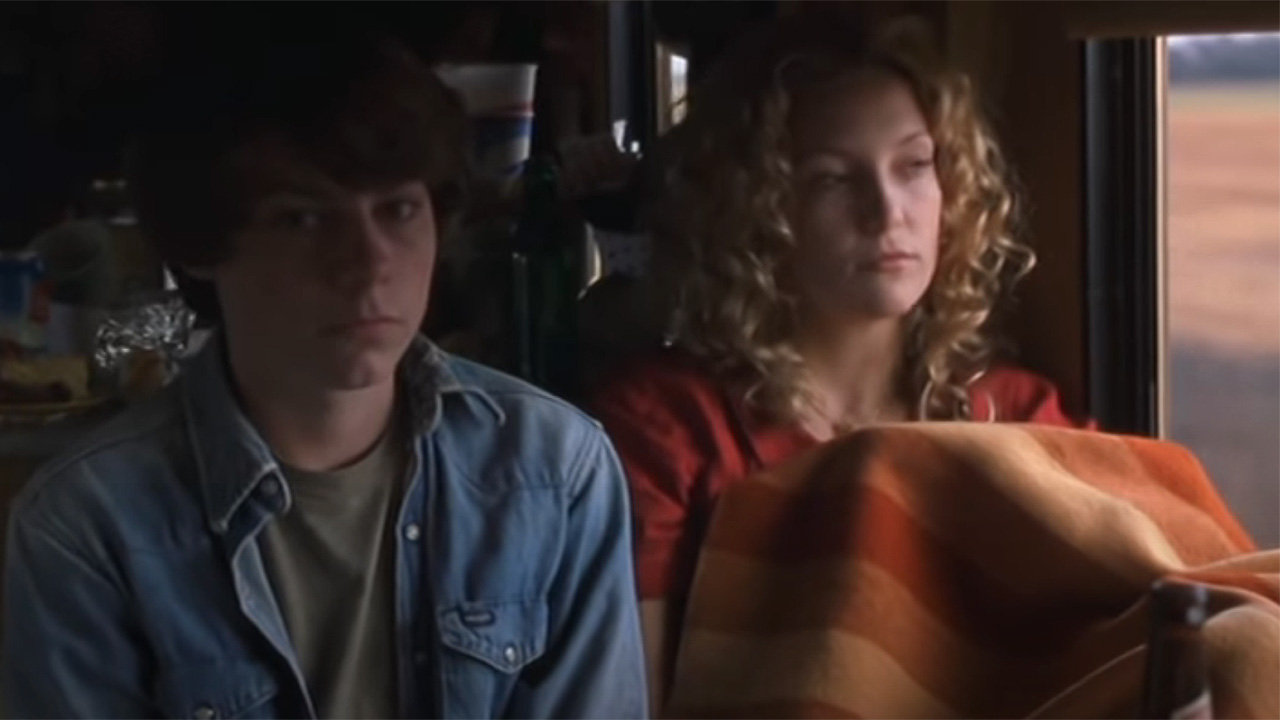 Tiny Dancer By Elton John
There's almost certainly no more famous music scene in Almost Famous than the group singalong of "Tiny Dancer." It perfectly illustrates how music can bring people together, even during hard times, and the scene works so well and touched so many people that Elton John once admitted it single-handedly "resurrected" the song and turned it into one of his most requested hits.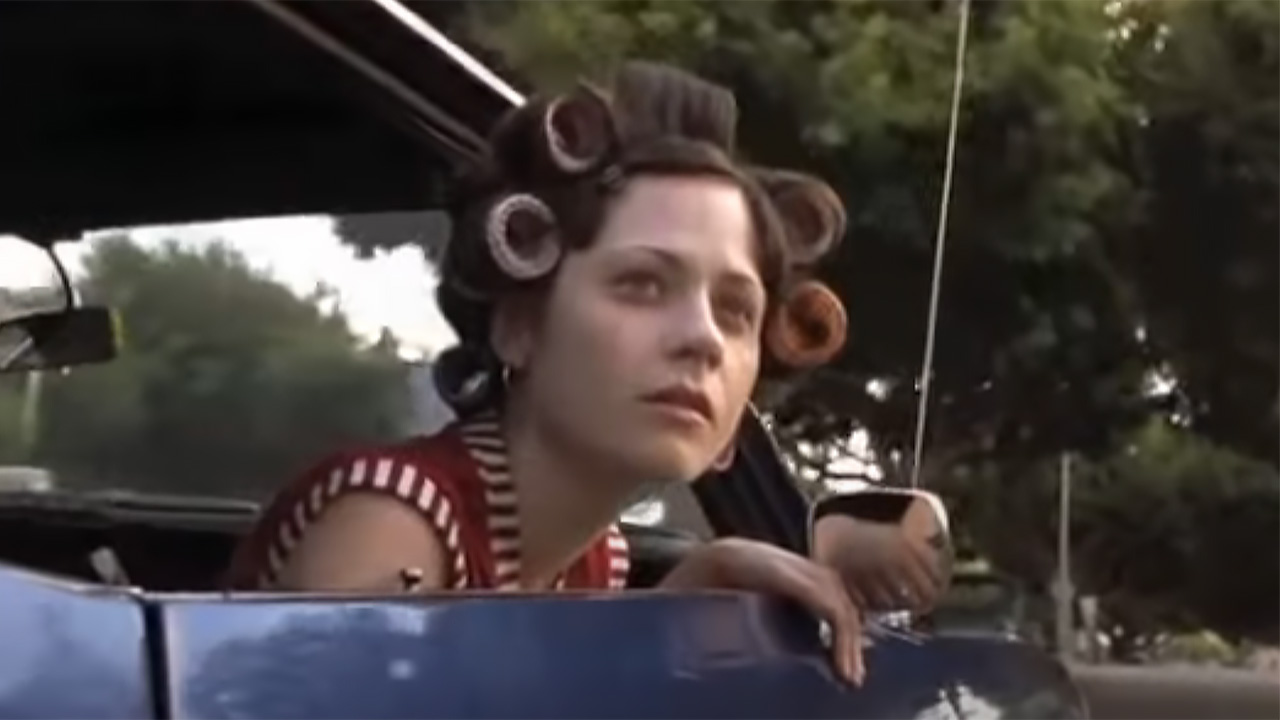 America By Simon And Garfunkel
Simon & Garfunkel's "America" is used in the scene where William's sister Anita leaves. She says it explains why she's leaving home to become a stewardess, and while there's something about her journey that feels a little naive, there's also so much hope and beauty. Much of Almost Famous feels like the early 1970s, but that beautiful moment feels like the late '60s in the best ways.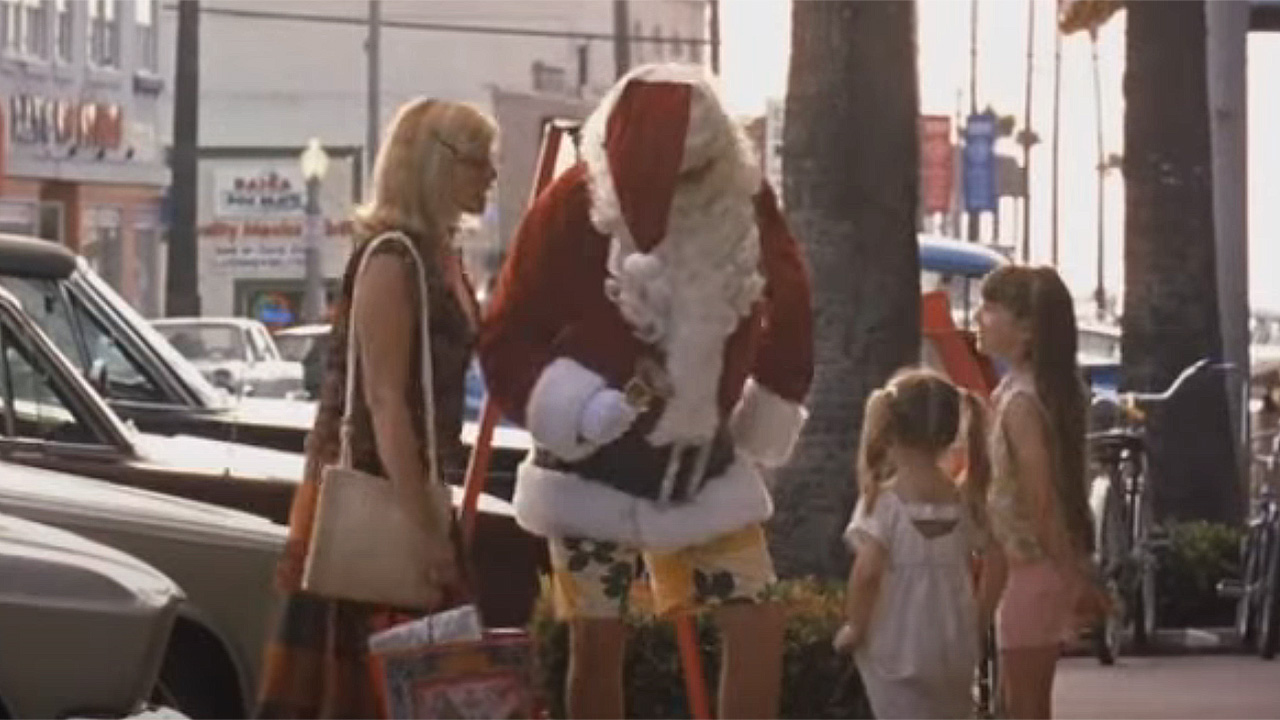 The Chipmunk Song (Christmas Don't Be Late) By Alvin And The Chipmunks
There are a handful of widely used Christmas songs that immediately put the viewer into a holiday mindset. Typically, these tracks are paired in movies with cold weather and stereotypical imagery, but Almost Famous uses "The Chipmunk Song" alongside shots of beautiful weather in San Diego to establish a different type of feeling.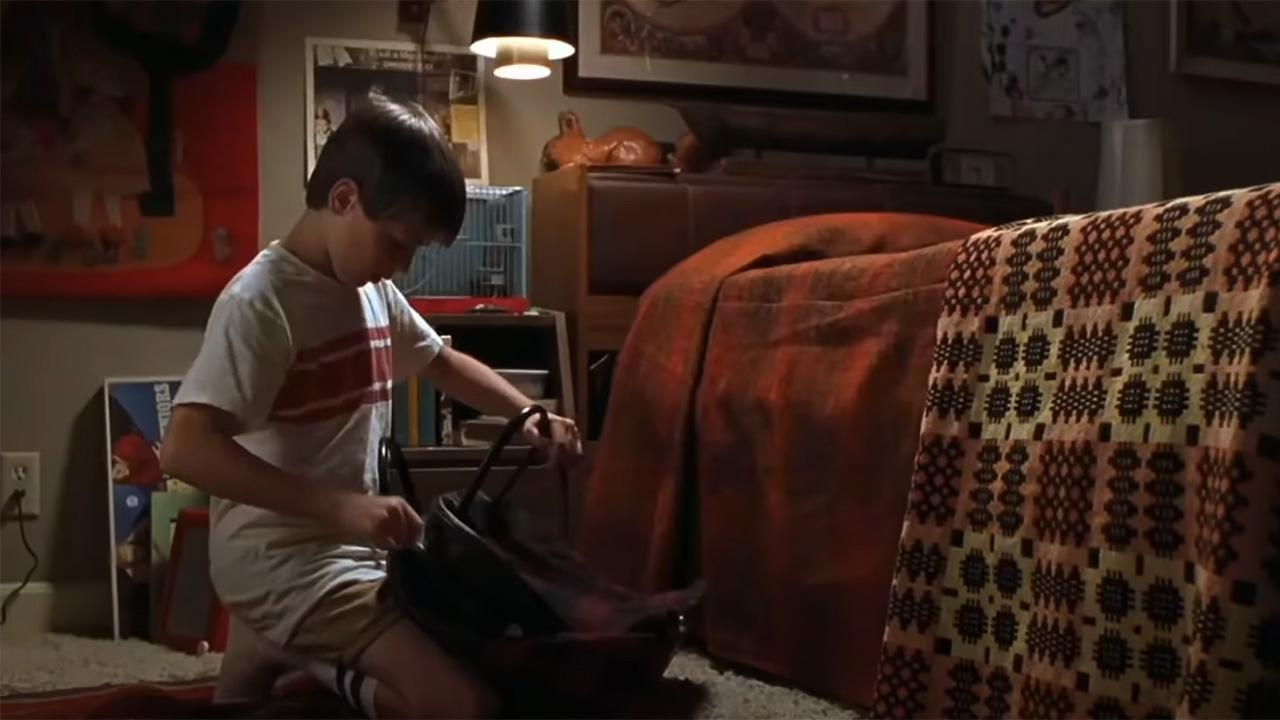 Sparks By The Who
When William's sister Anita leaves to find herself, she gifts William her records. The movie uses his discovery as a way to quickly progress him from an innocent, intelligent little kid to a teenager with a mind of his own. Cameron Crowe could have used any song to establish this narrative transition, and he chose "Sparks" by The Who. The instrumental from the band's popular album "Tommy" works perfectly to illustrate that simmering, yet careful rebellion brewing inside him.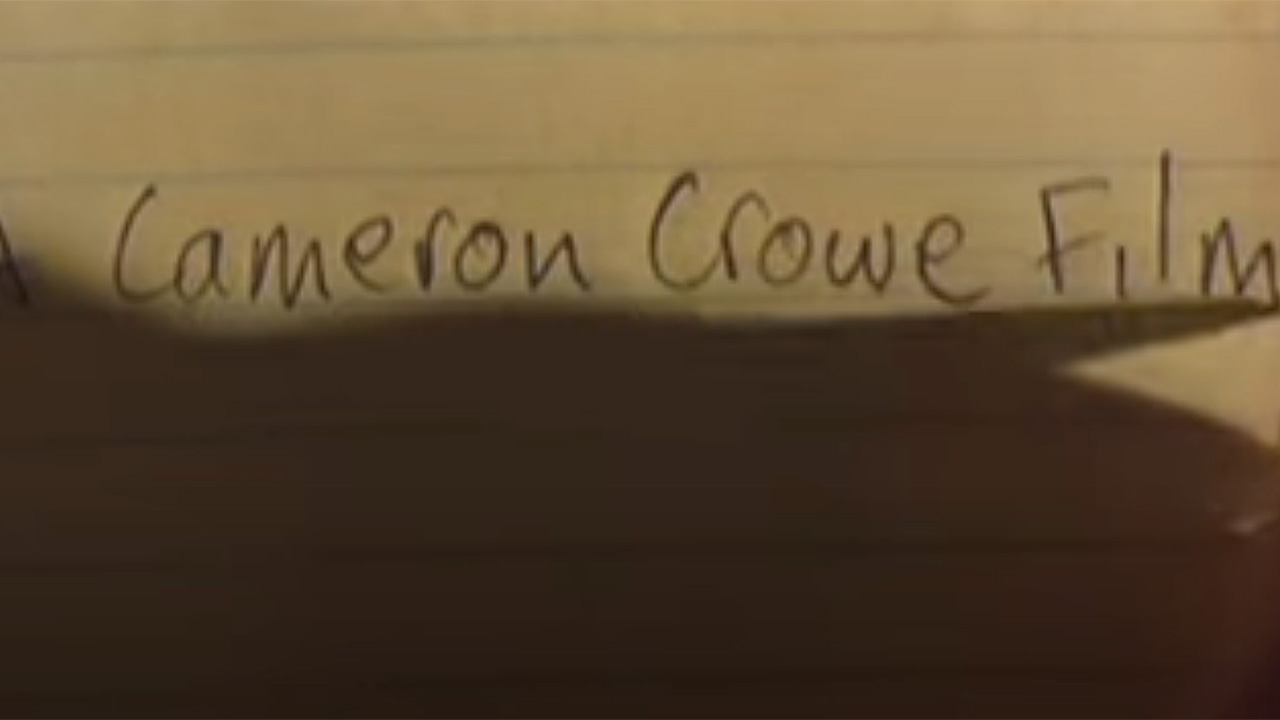 Prefunction By Nancy Wilson
Most of the other songs on this list are quite famous outside the movie. "Prefunction" was written by Heart's Nancy Wilson for the movie. It plays over the film's opening sequence and sounds a little like The Who's "Baba O'Riley." Here, it's paired perfectly with hand-written credits that together, elicit a sense of quirky, off-beat charm and blissful adolescence.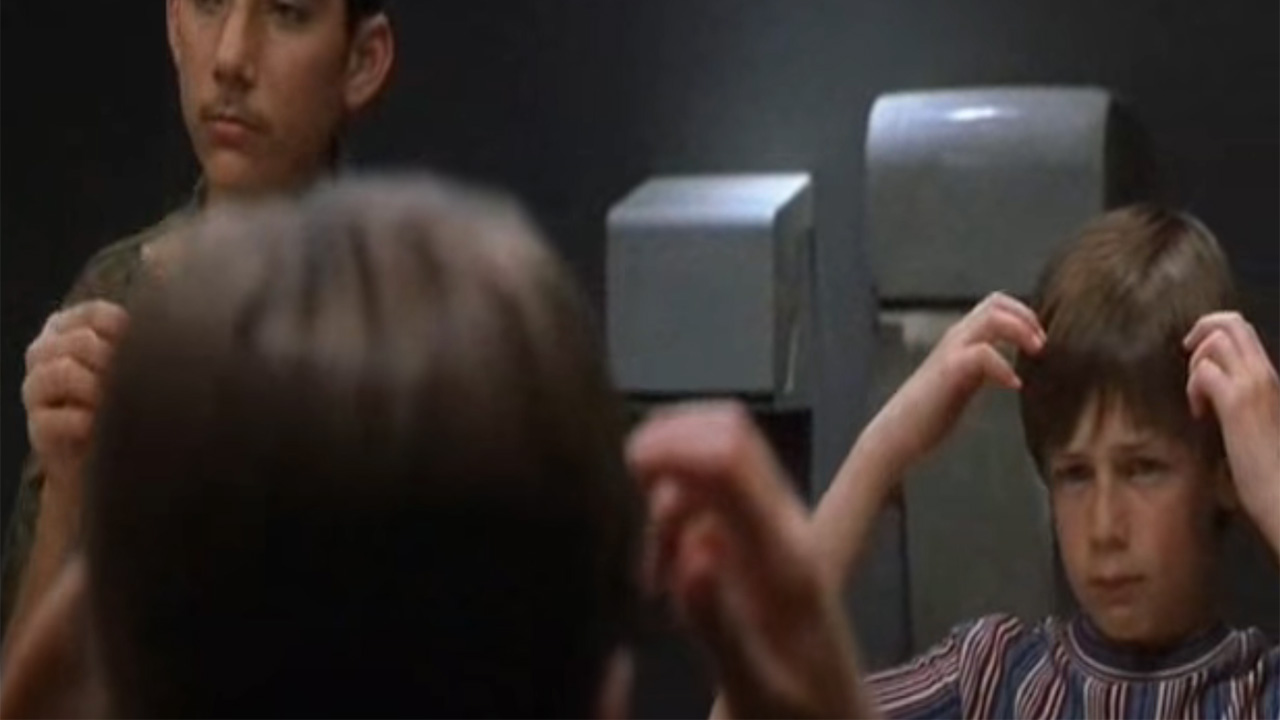 The Oogum Boogum Song By Brenton Wood
"The Oogum Boogum Song" just radiates coolness. It's got a whole vibe and energy unique to itself, which is why it's the perfect juxtaposition to poor William as the background of a scene where all of the other high school boys are looking at their sprouting facial hair in the mirror. Conversely, he still looks eleven. It turns out that's because he actually is eleven and is not yet radiating Oogum Boogum levels of swag.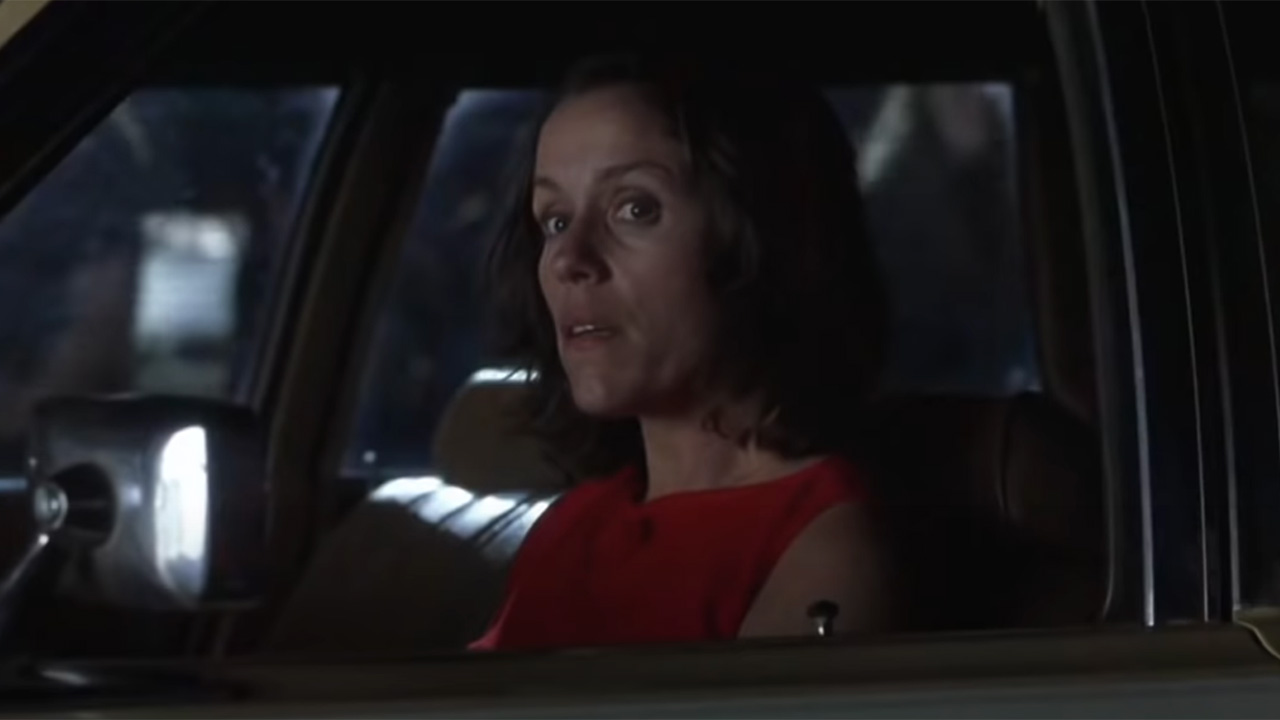 Paranoid By Black Sabbath
Early in Almost Famous, William attends a Black Sabbath concert. Not surprisingly, the movie chooses a Black Sabbath song to play in the background. In this case, it's "Paranoid," which in addition to being fantastic, is a perfect counterpoint to his mother screaming "Don't Take Drugs." She shouts into a crowd, and you can feel her feeling her son starting to pull away for the first time.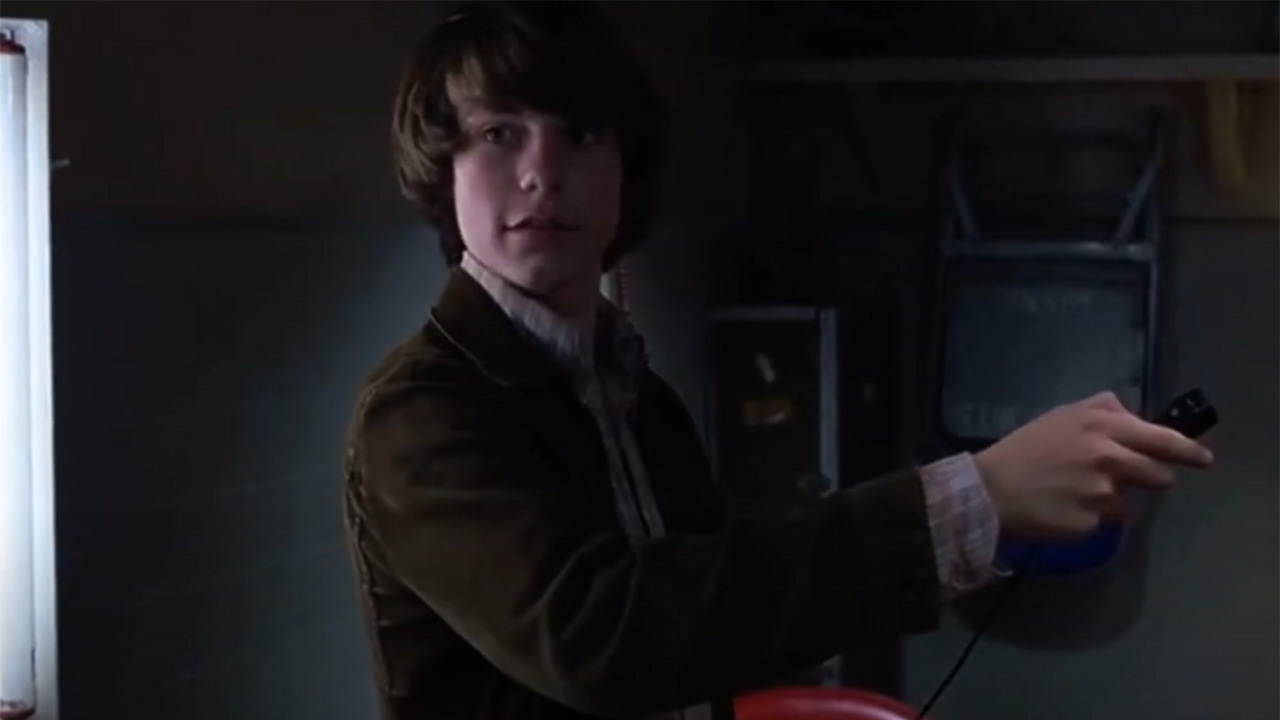 I've Seen All Good People By Yes
Almost Famous is a movie about moments and feelings, and Cameron Crowe uses Yes' "I've Seen All Good People" the moment Stillwater accepts William and invites him backstage. It's like a new and exciting world has suddenly opened up to him, and this beautiful song really conveys that feeling that something exciting and new and strange is about to consume his life.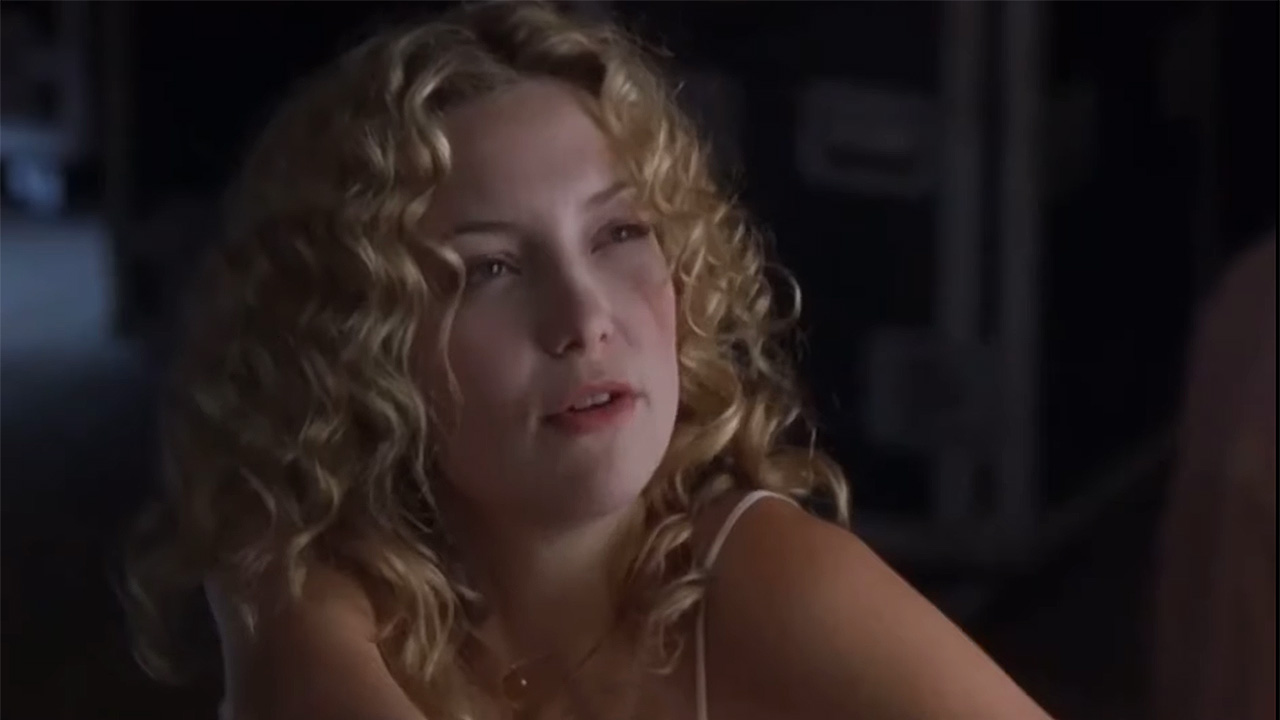 River By Joni Mitchell
"River" is one of Joni Mitchell's most beautiful songs, and it's the perfect backing track for the scene where Russell and Penny Lane "meet"/ are re-introduced. You can feel all the history and emotion in her voice when she's singing but in an understated and thoughtful way, and that same feeling is evoked by the looks Russell and Penny give each other. They know, and that's what matters.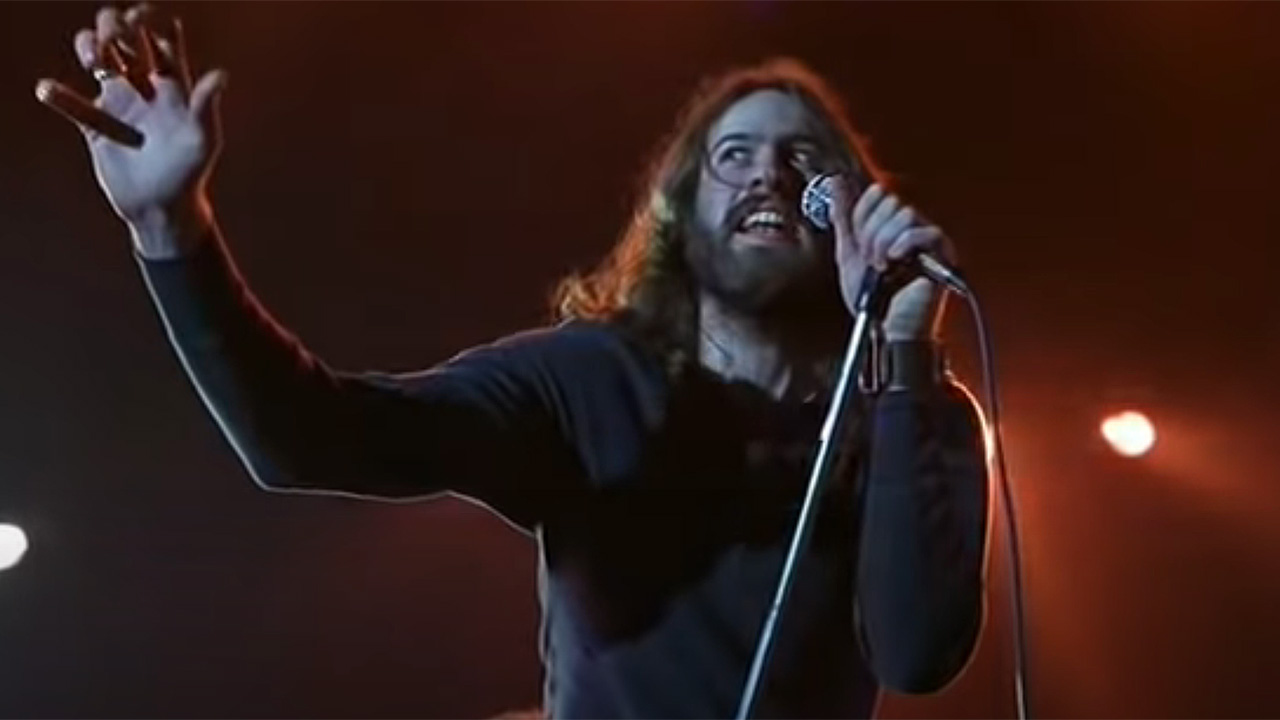 Fever Dog By Stillwater
Almost Famous only works if you believe Stillwater could really be a band on the rise, the type of band that could inspire the devotion of groupies and be in consideration for the cover of Rolling Stone. Thankfully, "Fever Dog" sounds like it could have been an early '70s hit, and it stands up well to much of the classic music elsewhere in the film.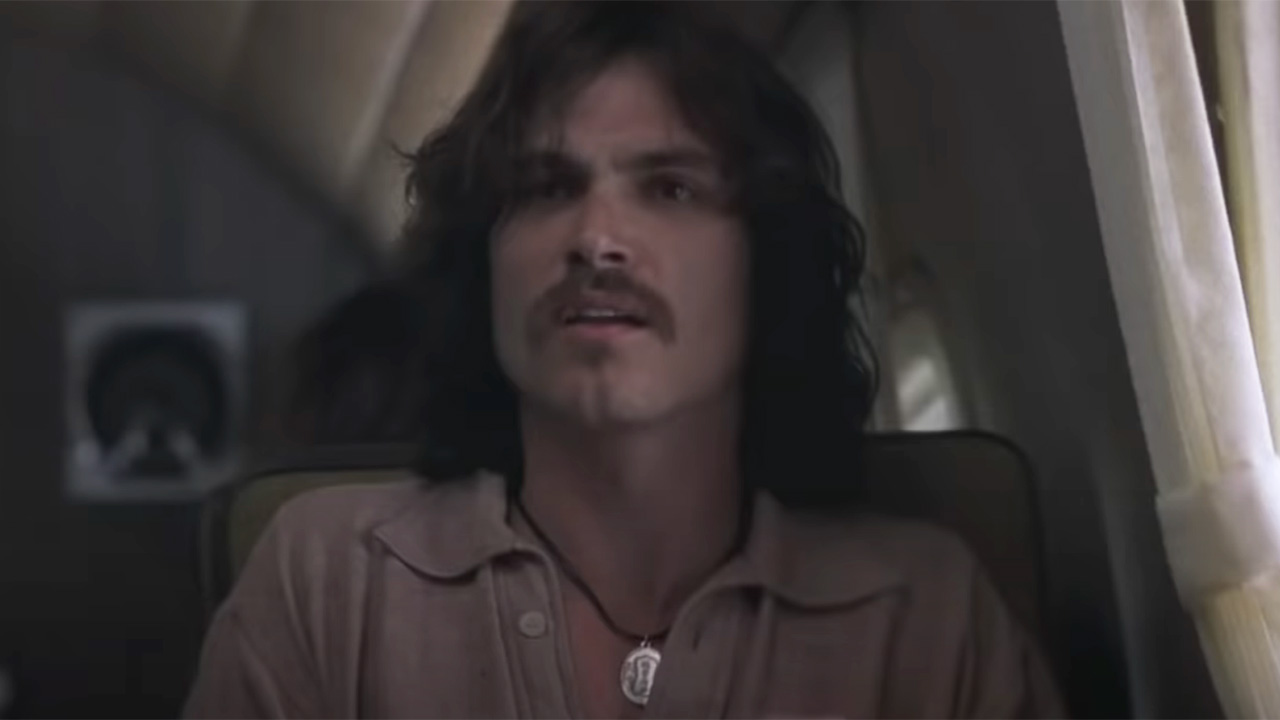 Peggy Sue By Buddy Holly
In Con Air, Steve Buscemi makes light of the fact that the convicts are dancing around to Lynyrd Skynyrd on a plane when most of the band's members died in a plane crash. In Almost Famous, Russell starts singing "Peggy Sue" as the plane experiences incredible turbulence. Buddy Holly tragically died in a plane crash, and the moment is a really dark reference only a certain percentage of viewers will get.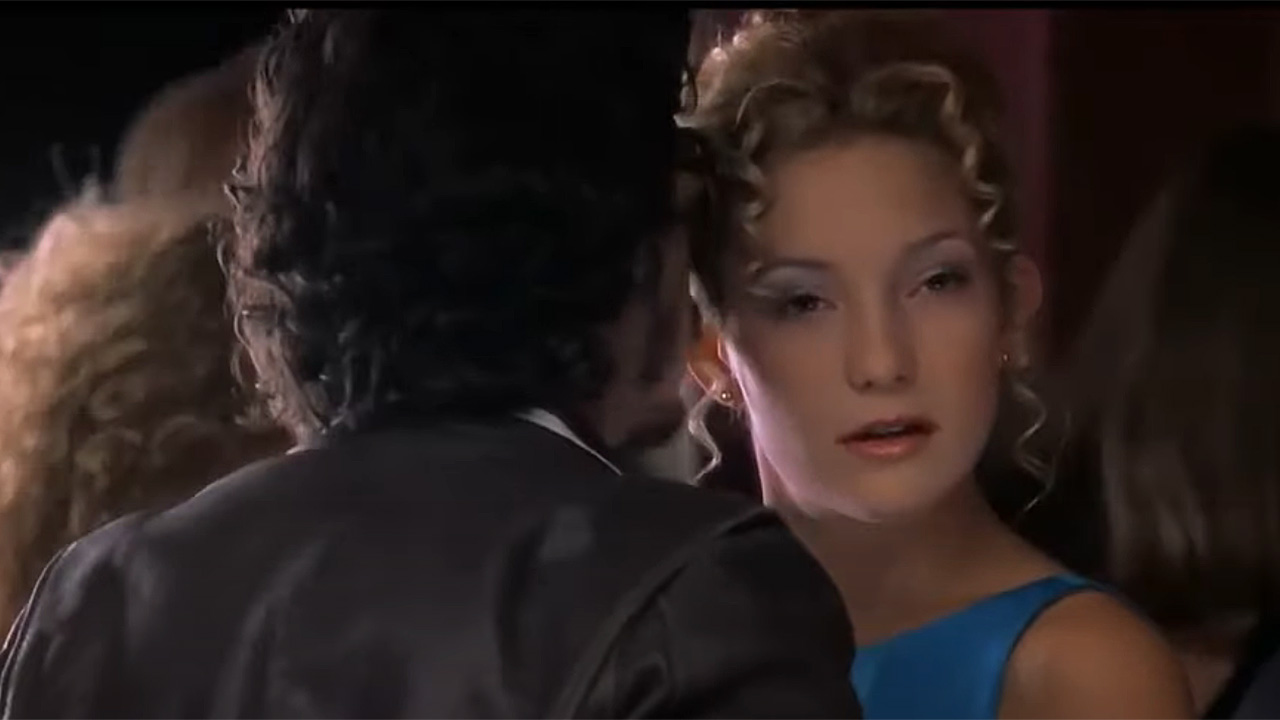 Mona Lisas And Mad Hatters By Elton John
There are few songs in Almost Famous that we get more of than "Mona Lisas And Mad Hatters." Elton John's classic plays as we watch but don't hear Dick tell Penny Lane she needs to leave the party. She's absolutely crushed and exits into an uncertain future, alone in New York City. William chases to find her, as the song continues and we feel their collective loneliness. It's perhaps the movie's most powerful moment, and it has the perfect song for it.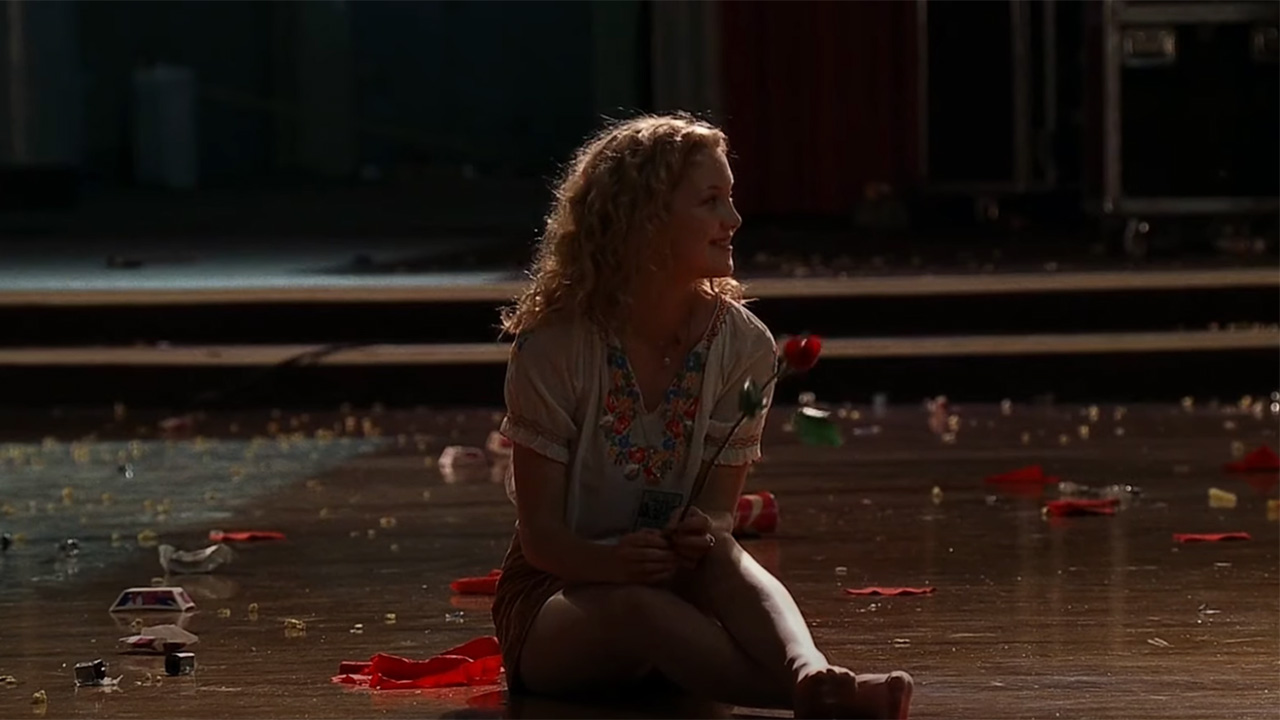 The Wind By Cat Stevens
Early in Almost Famous, Russell says he got into music to avoid responsibility, but as Stillwater gets more popular, the business of it all becomes impossible to avoid. So, as Jimmy Fallon makes his speech about abandoning the tour bus and turning to a plane, and the band figures out what it wants to do, we're given a beautiful scene of Penny Lane dancing by herself in an empty venue to "The Wind" by Cat Stevens. It's as if she's the same vibe she's always been, and suddenly, the band isn't.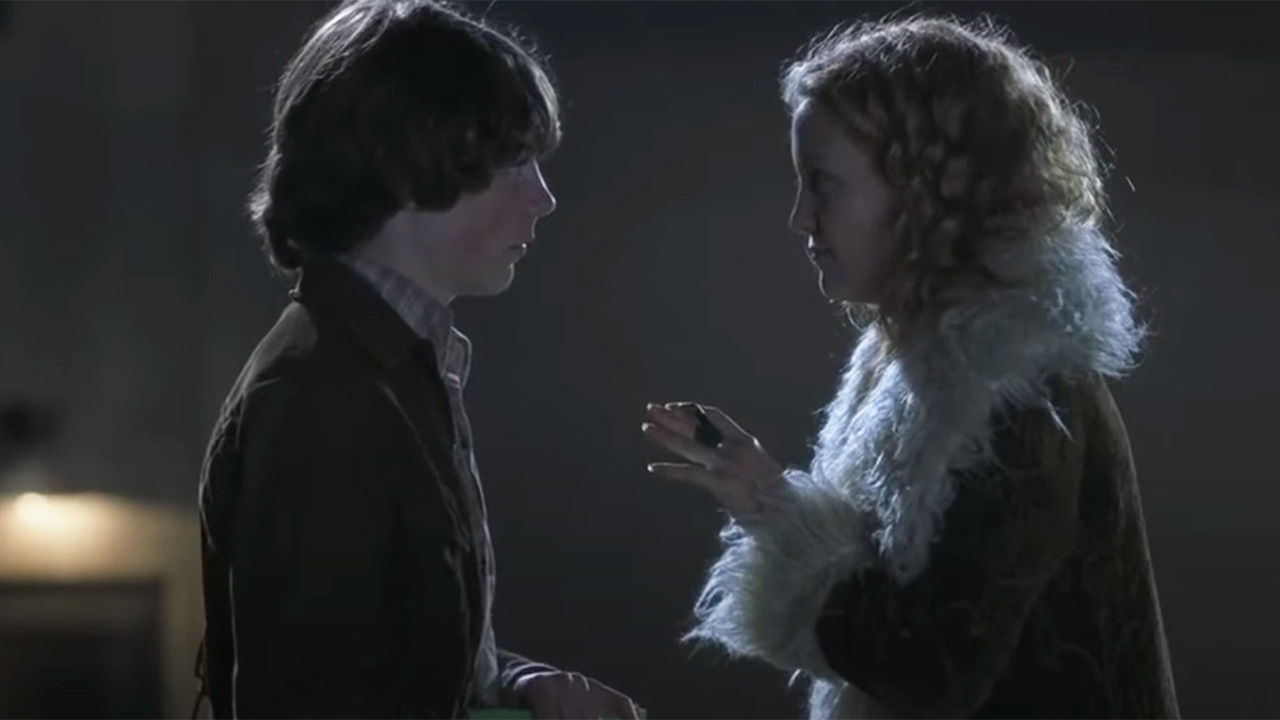 Cabin In The River By Nancy Wilson
Everyone talks about how incredible the selection of classic rock songs is in Almost Famous, but so much of the energy and anticipation is built by the work Nancy Wilson did in the songs written for the film. "Cabin By The River" is played when Penny first tells William about her dream to go to Morocco, and creates such an atmosphere of excitement and hope.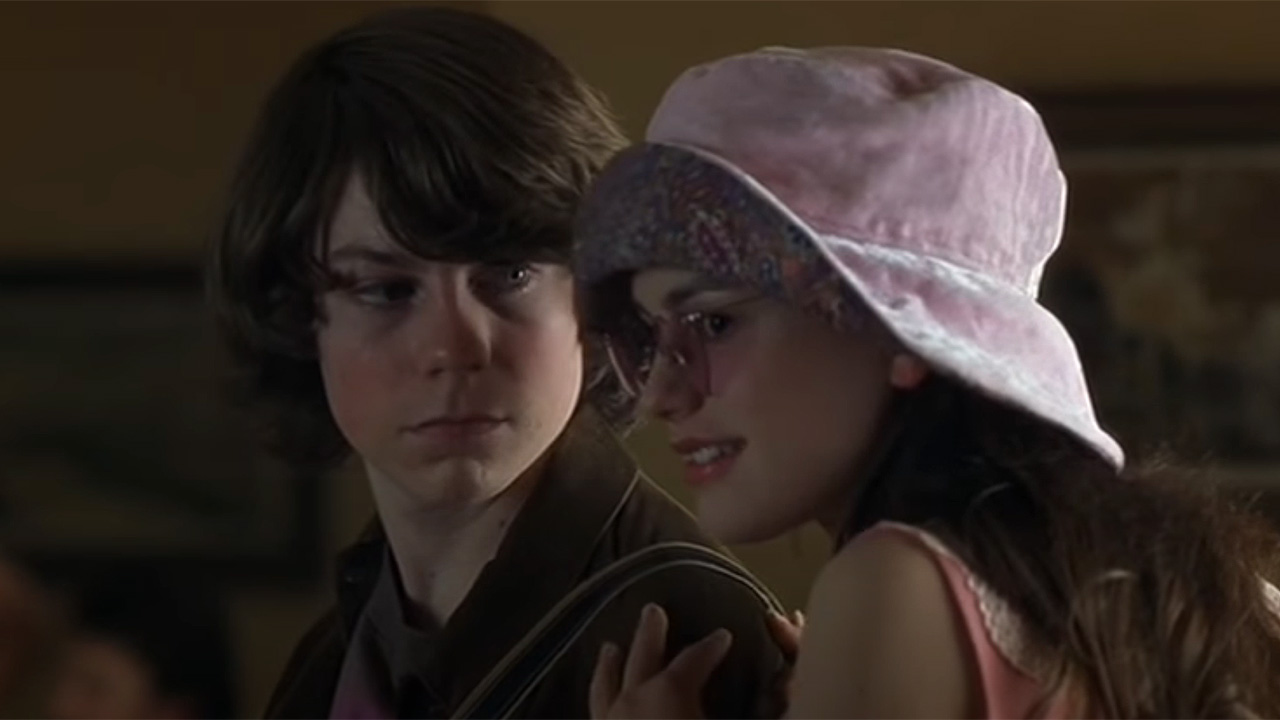 Something In The Air By Thunderclap Newman
We don't actually hear the Thunderclap Newman version in Almost Famous, but we do hear many members of the ensemble singing it together in a hotel room while partying. They put together a nice little rendition. As they're singing, however, William and Polexia are watching Russell and Penny, as they covertly exit the group and head to the ice machine room.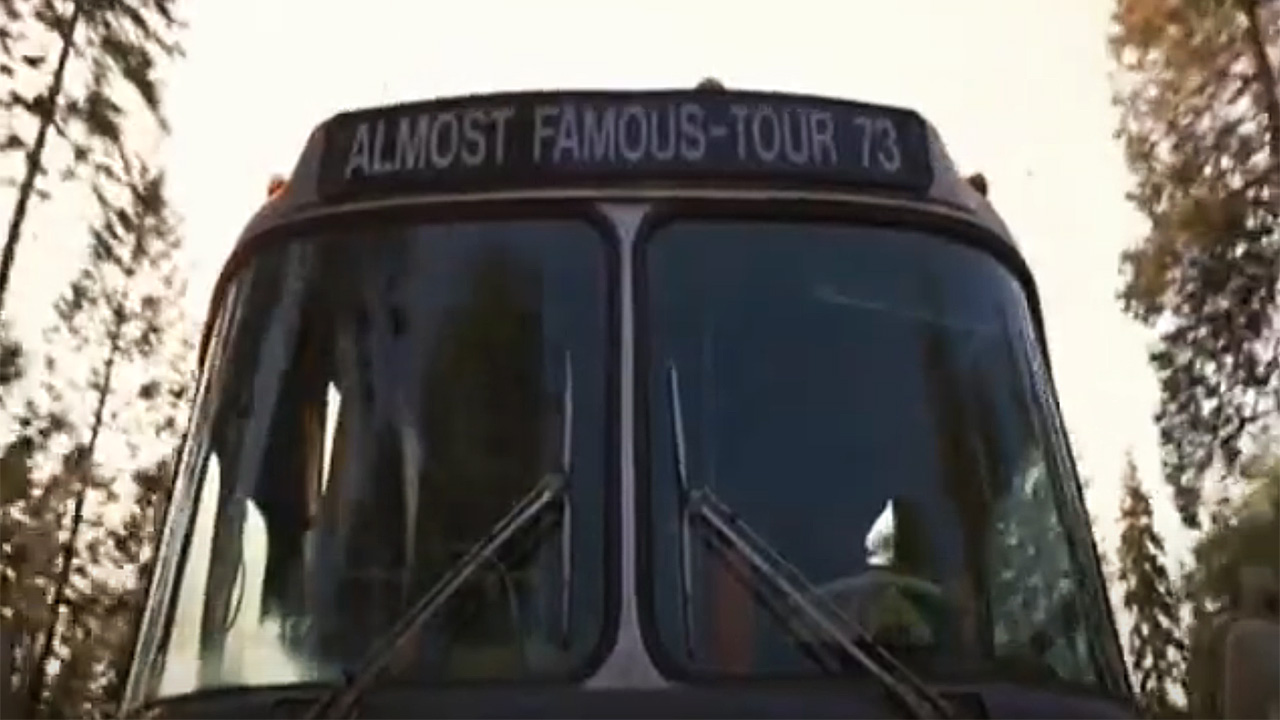 One Way Out By The Allman Brothers
"One Way Out" is what's playing when William gets on the tour bus for the first time and officially joins Stillwater on the road. It's the soundtrack for the moment he fully jumps into the pool, and it really sets the tone for the chaos in his life that's ahead. As band members and groupies prank each other and get up to shenanigans, William tries to get his first interview and is rebuffed, foreshadowing his inability in the situation he's found himself in.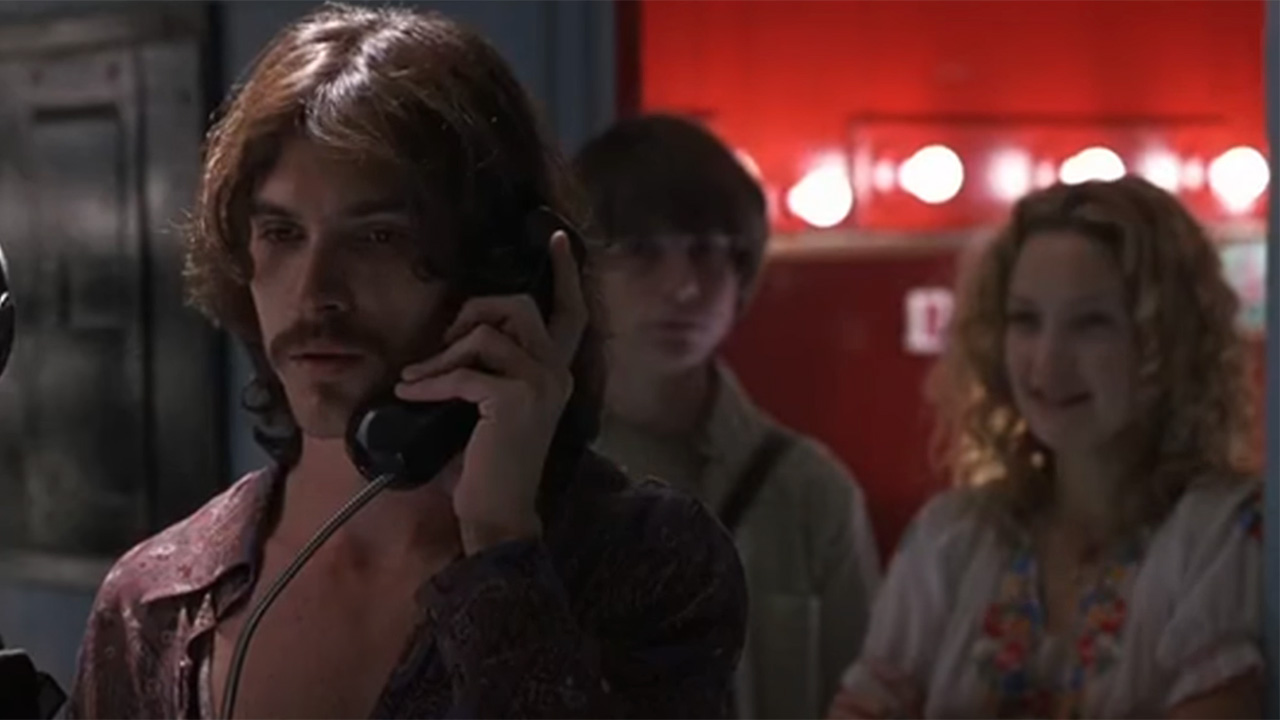 Simple Man By Lynyrd Skynyrd
As the band parties by the pool, William and Russell finally start talking, and the lead guitarist spills secrets to the one person he shouldn't be sharing with. He explains he's surpassed the other band members but feels like he needs to stay for their sake. In the background, Lynyrd Skynyrd's beautiful track "Simple Man" plays, and in a strange way, it feels like home and all the love, responsibility and frustration that entails.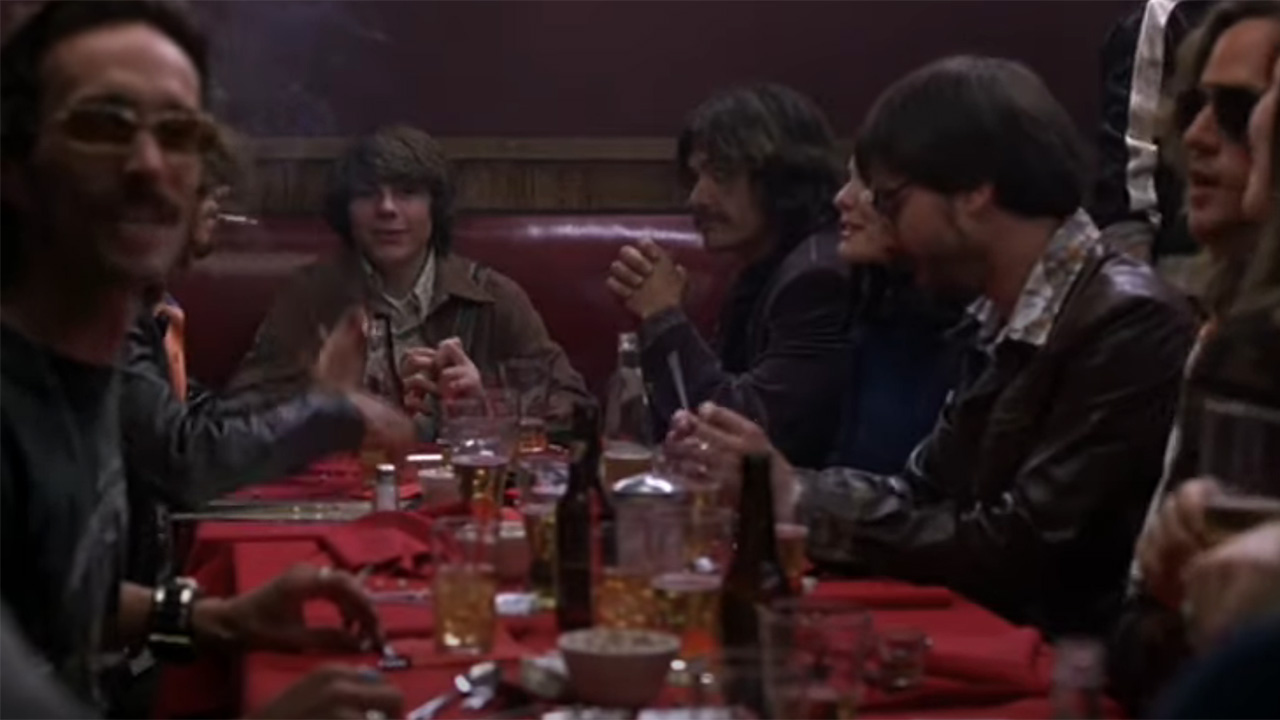 The Cover Of Rolling Stone By Dr. Hook
Probably the most on the nose song choice in the entire movie, the band group singalongs "The Cover Of Rolling Stone" by Dr. Hook after Williams breaks the news that they're getting the honor. It's a euphoric moment for the band, as it feels like they're suddenly being legitimized and their dreams are coming true. Unfortunately, as Penny Lane watches in the distance, it's a moment for her too to realize she's not as much a part of the band and their success as she thought.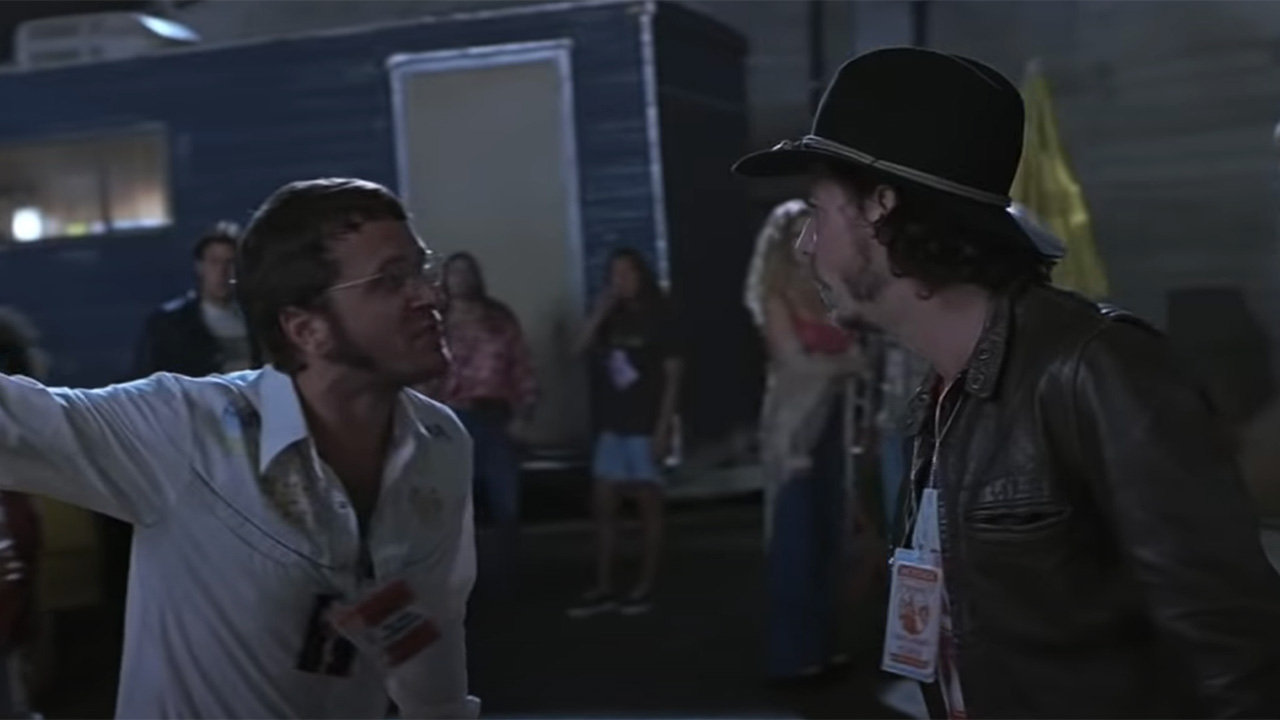 That's The Way By Led Zeppelin
The Rock 'n Roll tour life is a repeating sequence of peaks and valleys, periods of chaos and excitement, followed by periods of boredom and inactivity. That juxtaposition is perhaps best illustrated in Almost Famous by the manic frenzy of Russell's electrocution and the tour bus barreling through the gate, followed by the lethargic following day on the bus, backgrounded by Led Zeppelin's fantastic "That's The Way."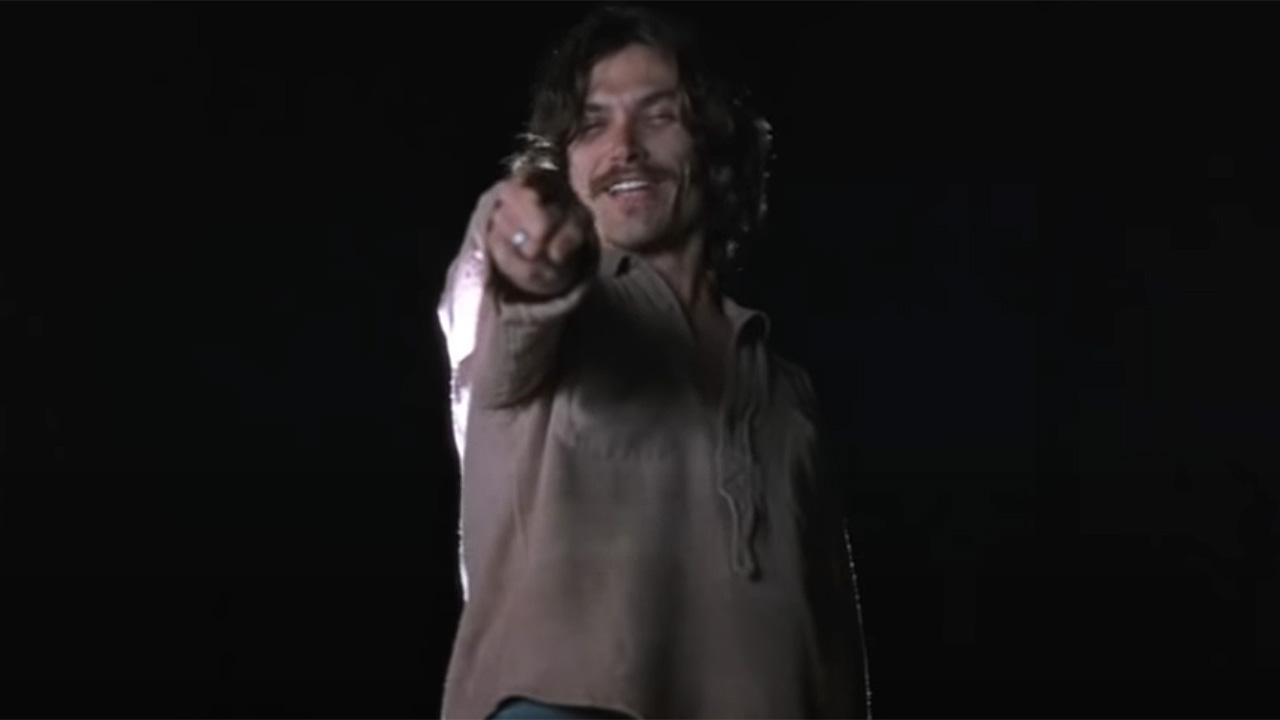 Everybody Knows This Is Nowhere By Neil Young
Neil Young's "Everybody Knows This Is Nowhere" plays as Russell and William go to a local Topeka house party. Its pacing and general message fit perfectly, as Russell struggles to try and find authenticity by connecting with anonymous locals who remind him of his past and life before things in the band got so complicated.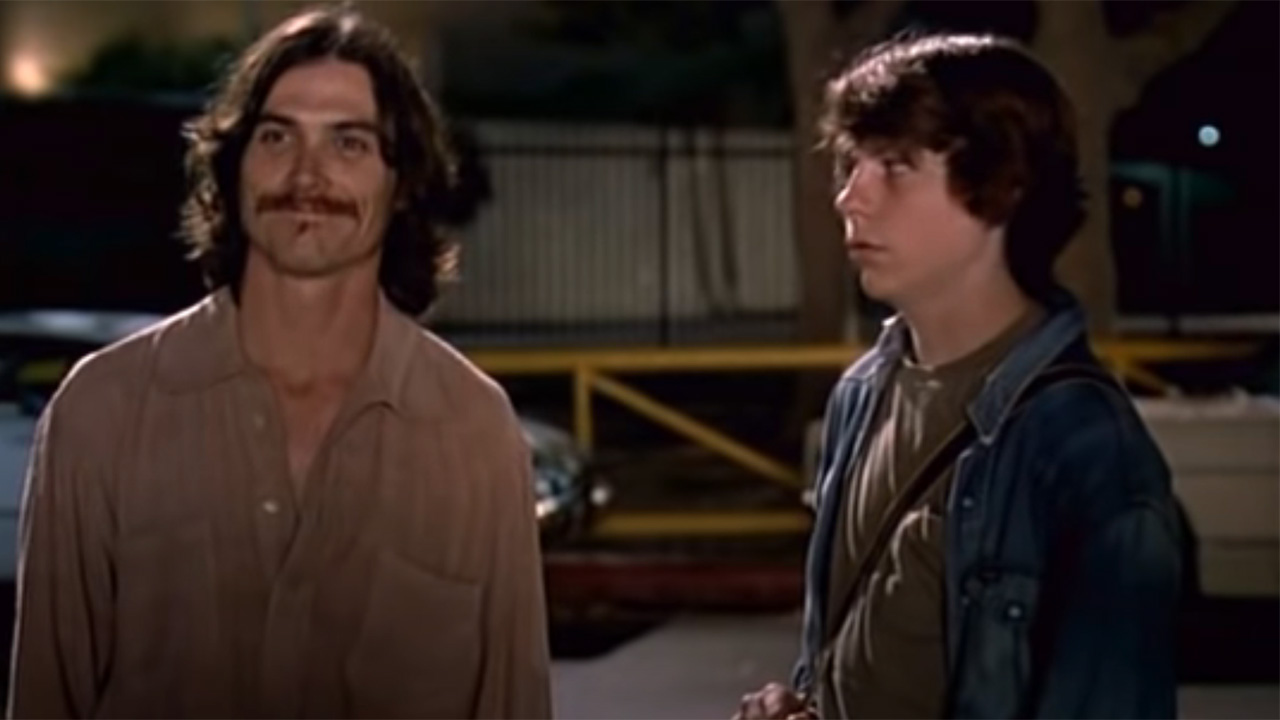 Dear Jill By Blodwyn Pig
Blodwyn Pig might not be as famous as many of the other bands on this list, but they had a nice little moment in the late '60s and featured former members of famous bands like Jethro Tull and The Kinks. Their song "Dear Jill" sounds like waking up sober after a hard night of partying, which is why it fits so perfectly as Russell comes down from his acid trip and rejoins Stillwater and the tour.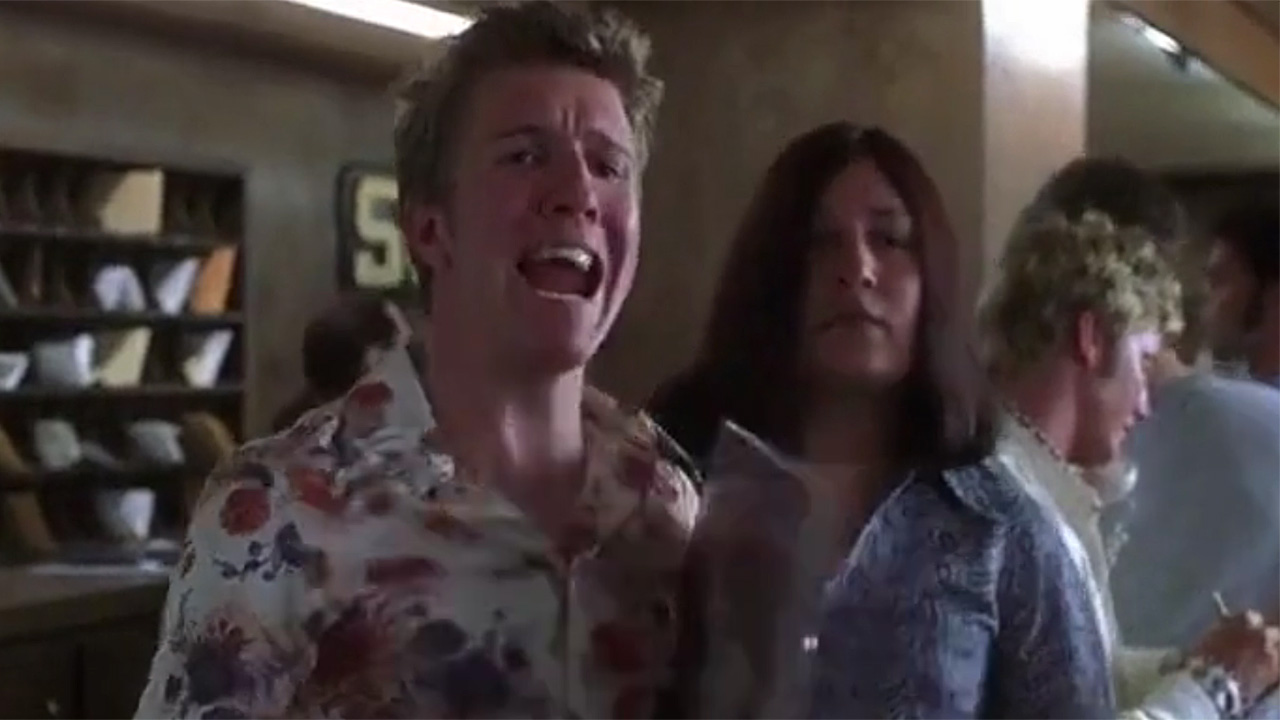 I'm Waiting For The Man By David Bowie
Cameron Crowe chooses David Bowie's version of "I'm Waiting For The Man" rather than the original by The Velvet Underground, but it works as a perfect way to both set the mood and also bring in a totally separate type of music fan in the form of David Bowie supporters waiting in the lobby. They're a different breed from the rock fans William has encountered so far in the movie, but they're an important part of that era. Also, shoutout to a young Nick Swardson who screams "It's Bowie!"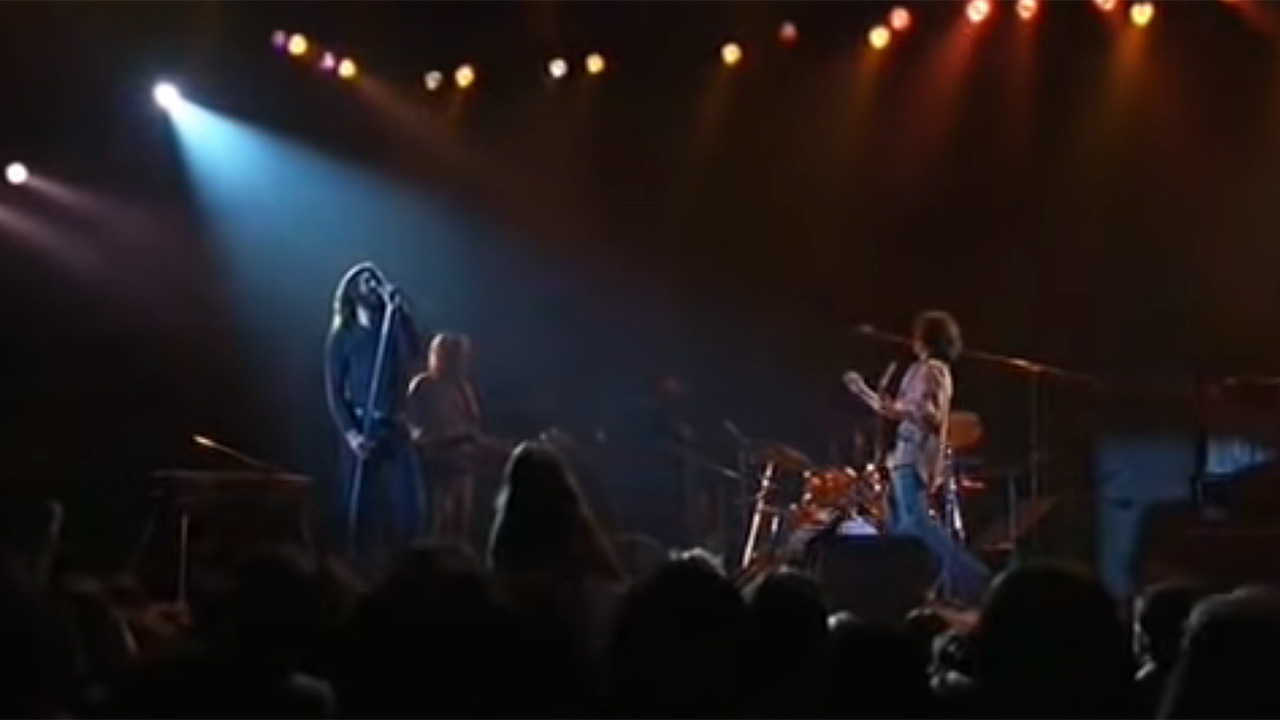 Love Comes And Goes By Stillwater
Every big rock band needs a deeply emotional and quieter song. "Love Comes And Goes" adds that necessary element to Stillwater's catalog with its keyboard intro. Beyond that, it also serves as a quieter moment for us to get some looks of reflection from Russell as he comes down from his conversation with William's mother Elaine and Dick as the stress of trying to be hopeful and up all the time for both the band and the crowd starts to wear him down.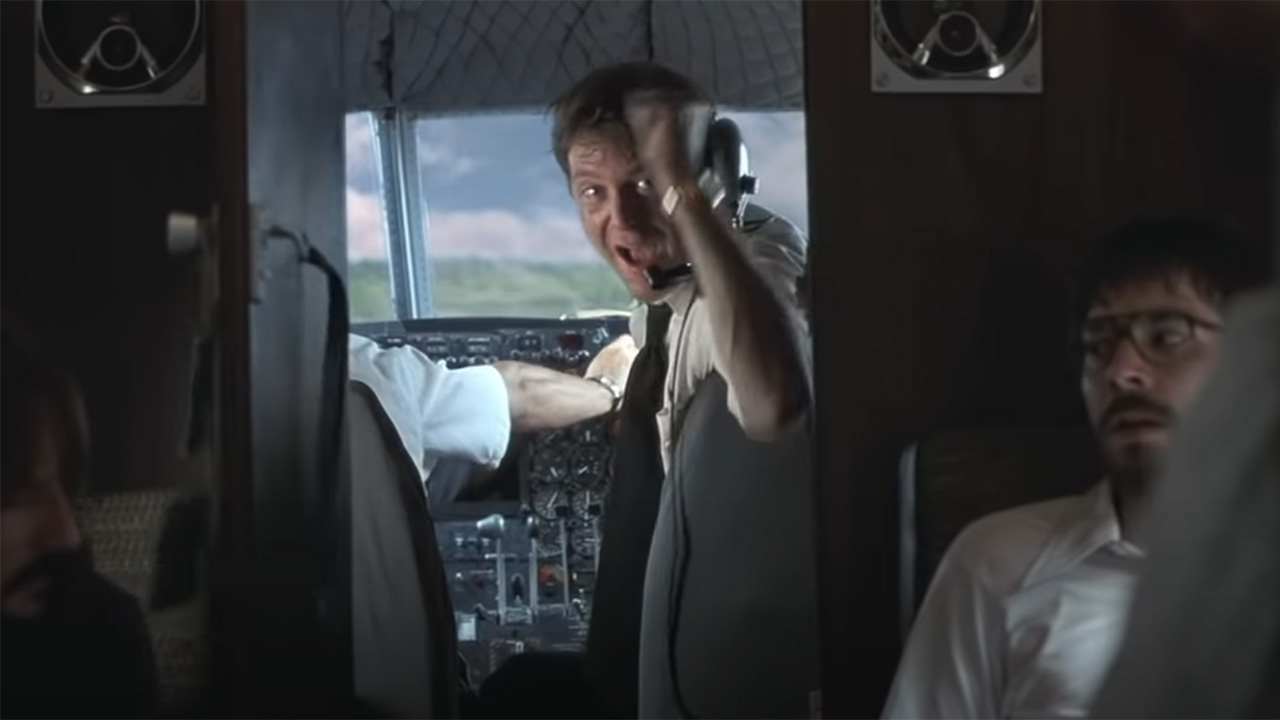 Voodoo Child (Slight Return) By Jimi Hendrix
Few songs go harder than "Voodoo Child," and Almost Famous uses it for the moment the band abandons its old tour bus and the simpler life and fully jumps into the plane and an uncertain future. No one quite knows what's ahead, but with Jimi Hendrix on the guitar, that future couldn't possibly seem wilder and more aggressive.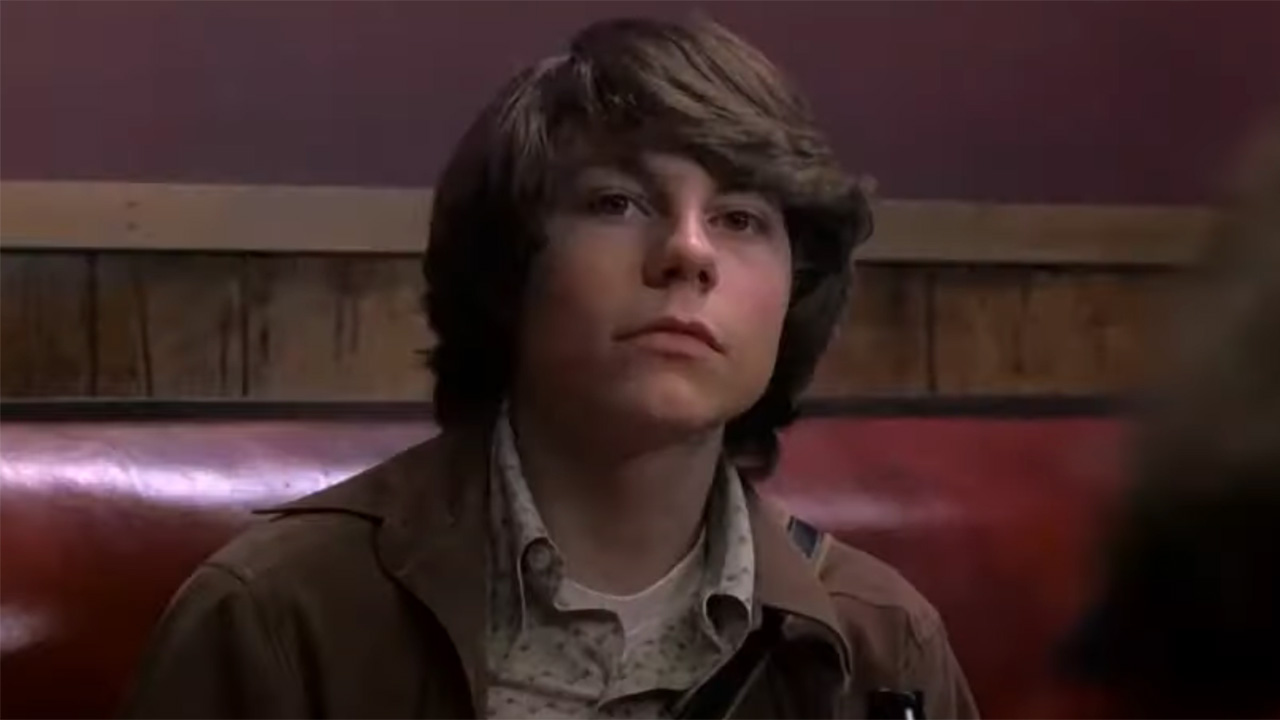 Misty Mountain Hop By Led Zeppelin
"Misty Mountain Hop" is playing when everyone finds out William lost his virginity earlier in the tour. The smirks on everyone else's faces are a delight, and that conversation, immediately followed by shots of New York City, paint a picture of a suddenly more mature, more grown-up William. More than ever, he feels apart of the action and closer to being on the same level as everyone else, and Led Zeppelin is a great way to express that hipness.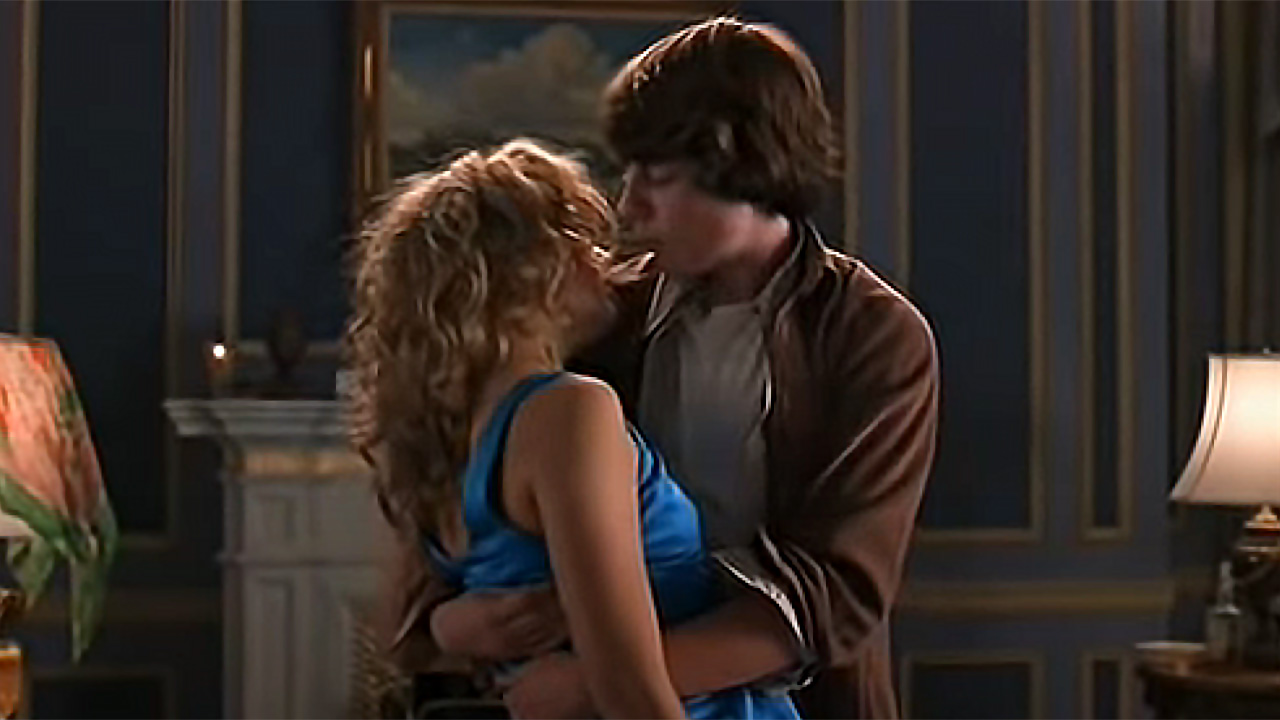 My Cherie Amour By Stevie Wonder
One of Almost Famous' great juxtapositions, William watches Penny Lane get her stomach pumped, as "My Cherie Amour" plays in the background. He doesn't know if she's going to live or die, but after chasing after her, kissing her and seeing how vulnerable she is, he suddenly starts seeing both her and himself from a completely different perspective.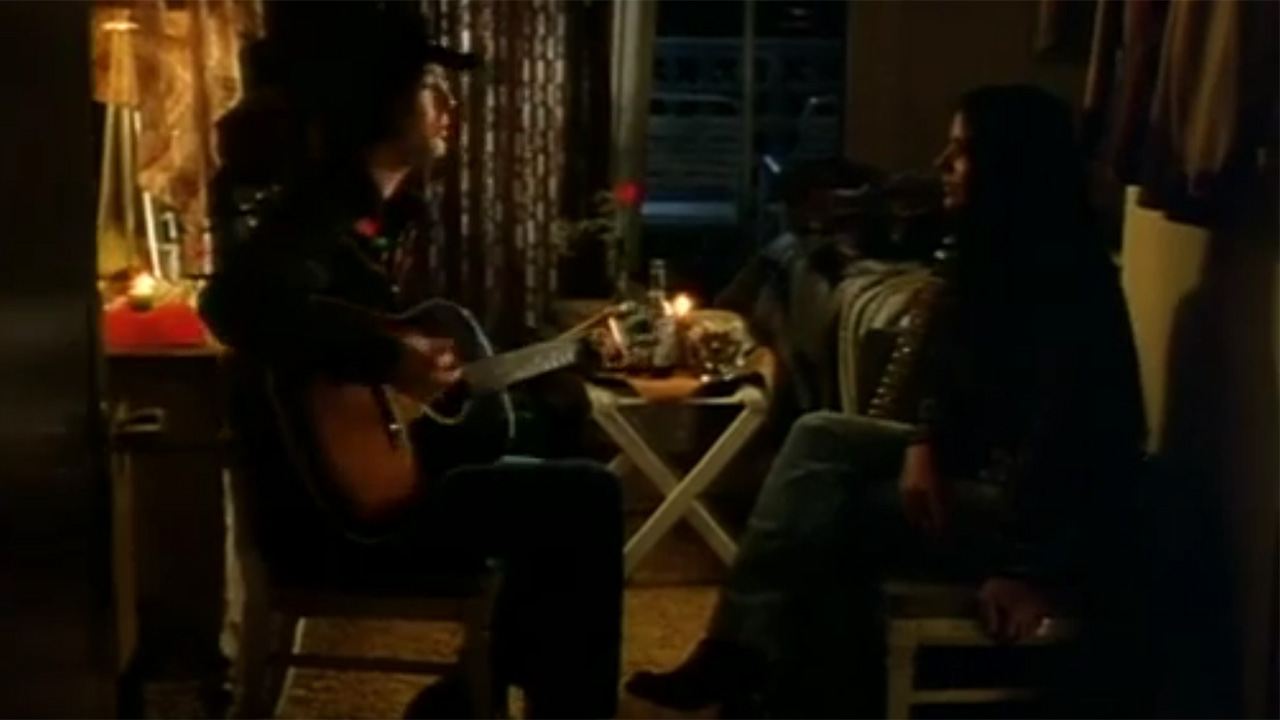 Small Time Blues By Pete Droge
We only get like ten seconds of "Small Time Blues" by Pete Droge, but it's a snippet of a beautiful, more modern song. It also serves as a reference to Gram Parsons and Emmylou Harris, who Crowe met while he was a rock journalists in the early 1970s. It feels very much a part of the era and helps set a rock star vibe that anything can happen and you can meet anyone on the road.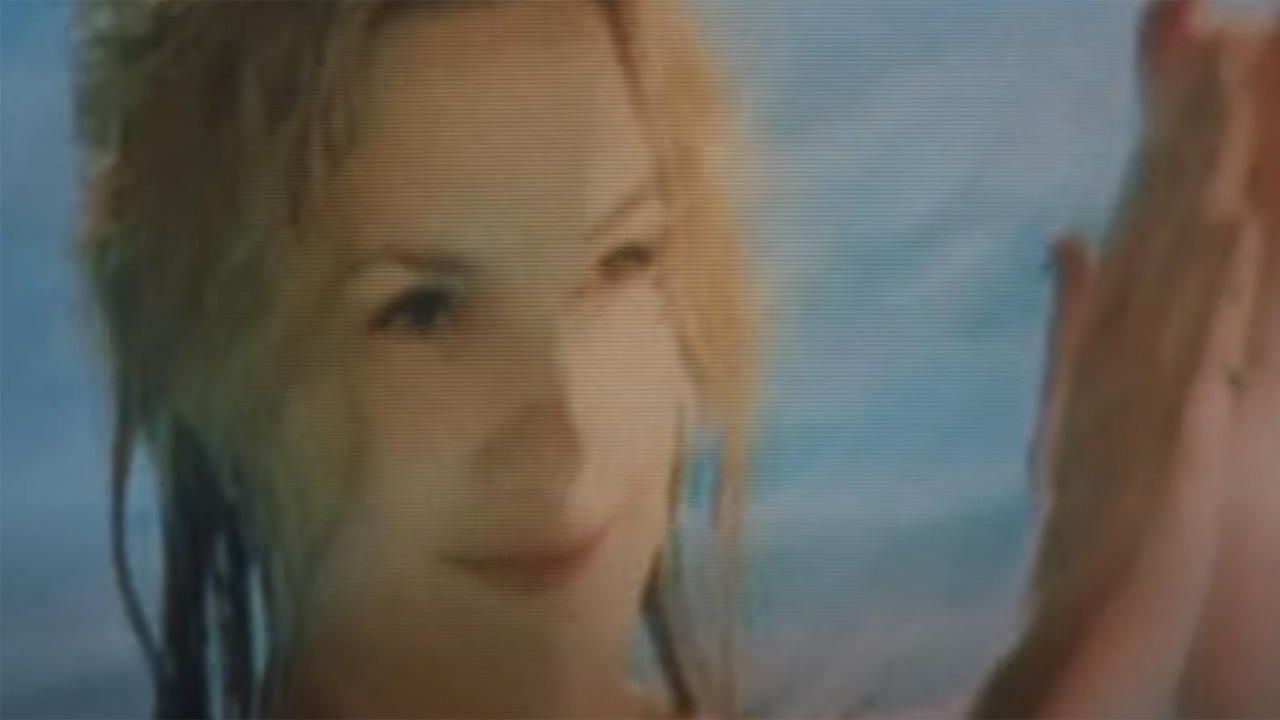 Feel Flows By The Beach Boys
Almost Famous has fantastic opening and closing credits. The opening, set to a Nancy Wilson original, is backed by a hand writing everyone's names on paper. The closing, set to "Feel Flows" by The Beach Boys features tons of polaroids of the characters and feels like touching little keepsakes for characters we've all fallen in love with. "Feel Flows" accompanies those shots and really helps to make them even more impactful.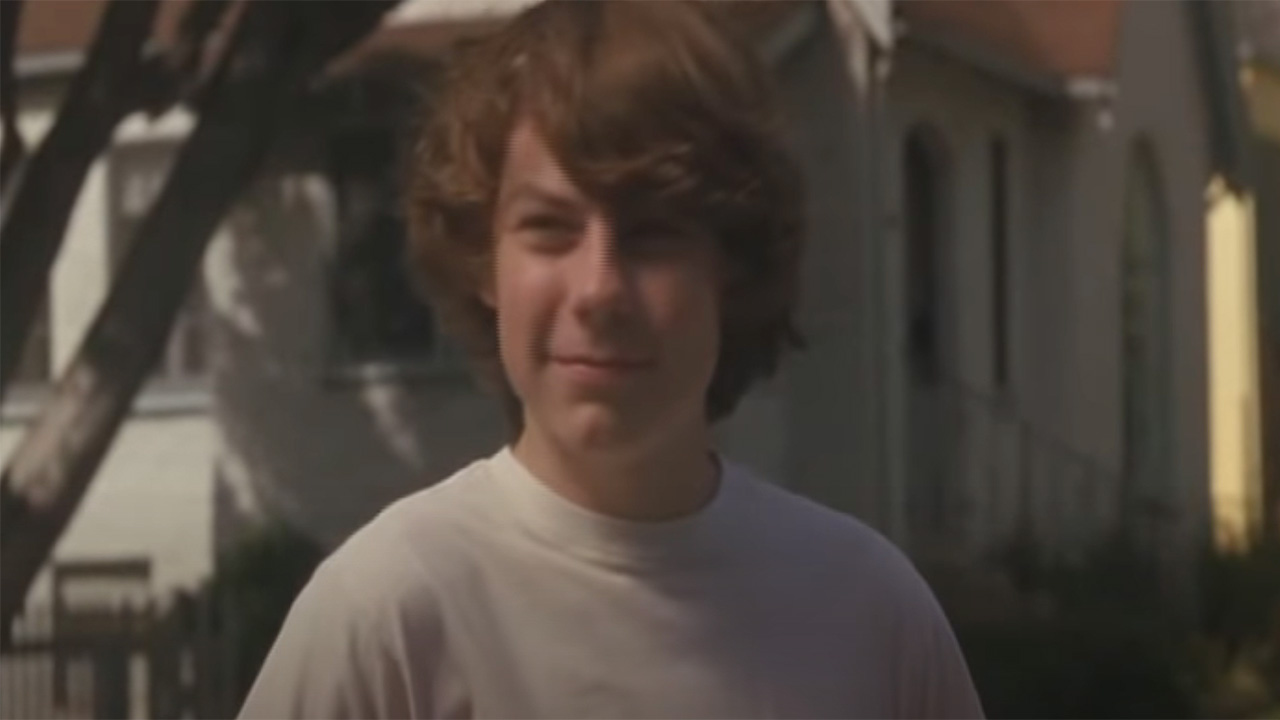 Tangerine By Led Zeppelin
After Russell makes up with William, we're given a nice little montage at the end of Almost Famous of everything seemingly getting back to normal. That montage is backed by Led Zeppelin's "Tangerine" and fits perfectly. It's a blend of the harmony we get at the beginning of the movie but a cooler, more worldly version of that harmony.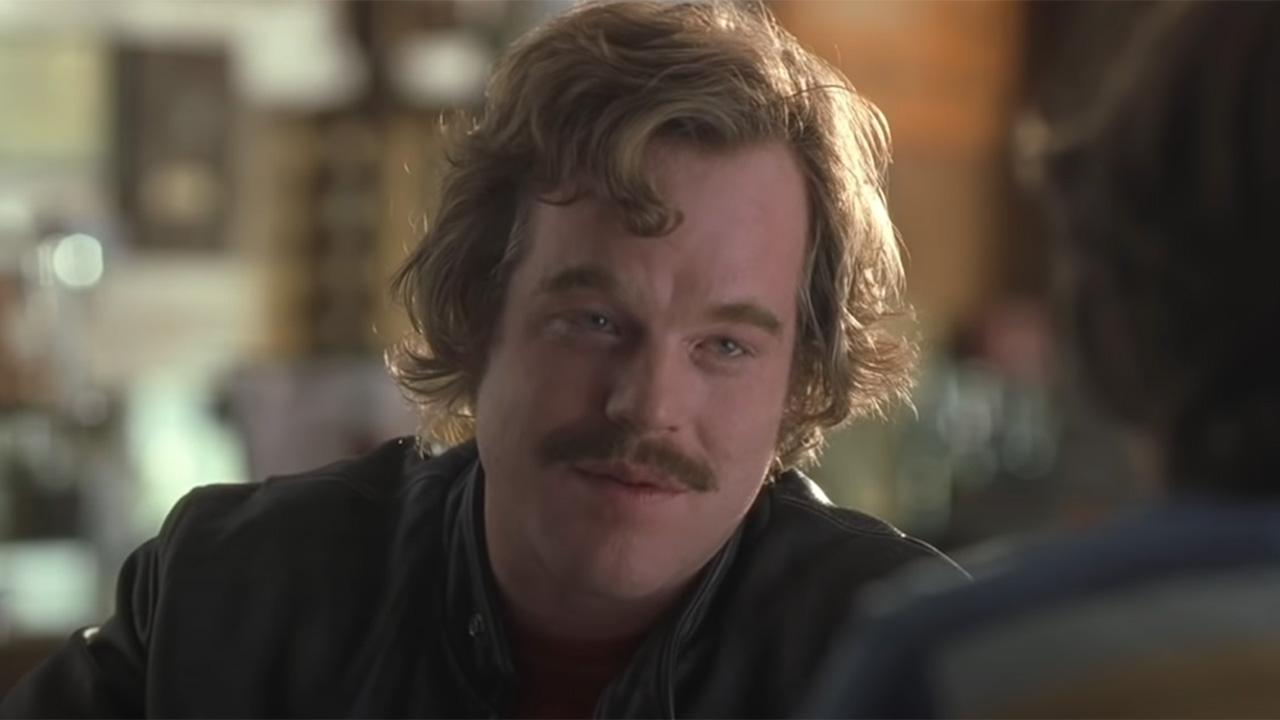 Mr. Farmer By The Seeds
Despite calling himself uncool, no one in Almost Famous is cooler than Lester Bangs, at least to a percentage of viewers. He's a total original with a well-developed and very specific taste in music, which is why it's fine to see him playing some deeper cuts during the movie, including "Mr. Farmer" by The Seeds, which he turns on while talking to William about writing for Rolling Stone.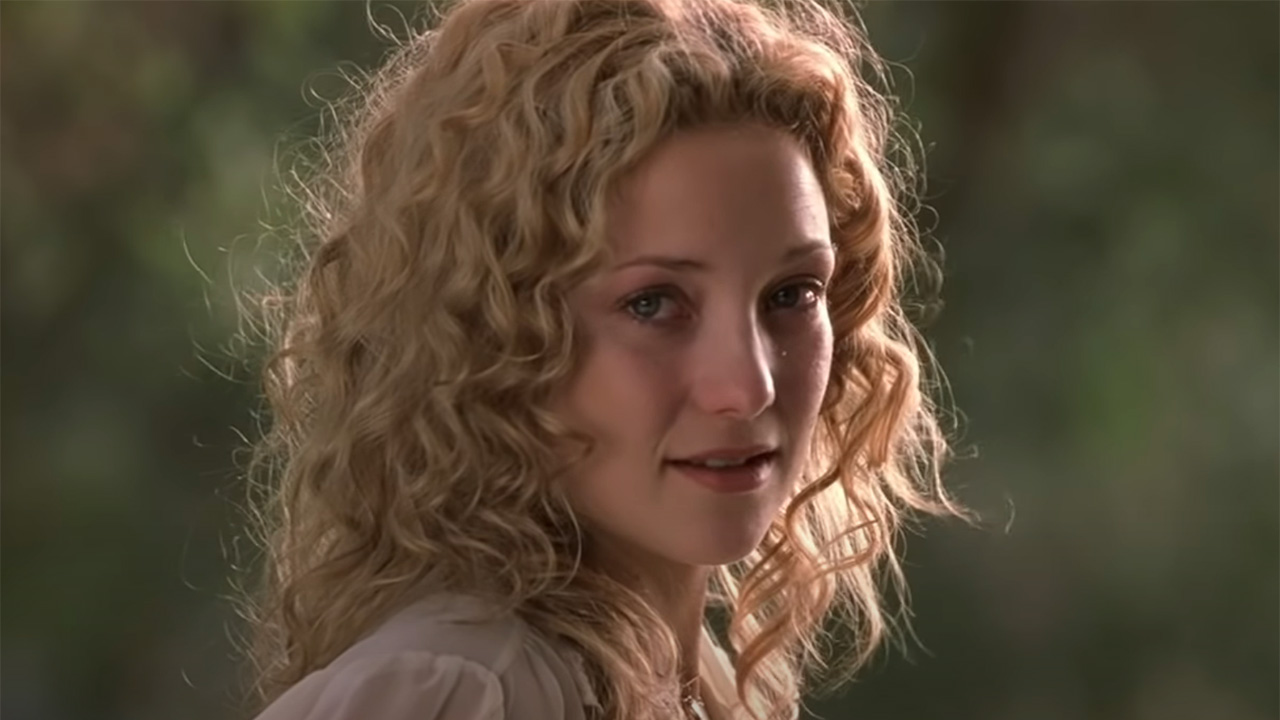 Slip Away By Clarence Carter
Clarence Carter might be best known to some audiences for his late '80s novelty hit "Strokin'", but his most successful song is probably "Slip Away" which can be heard during the scene where Dick and Russell sell Penny Lane to Humble Pie to make sure she's off the tour by the time Russell's girlfriend shows up.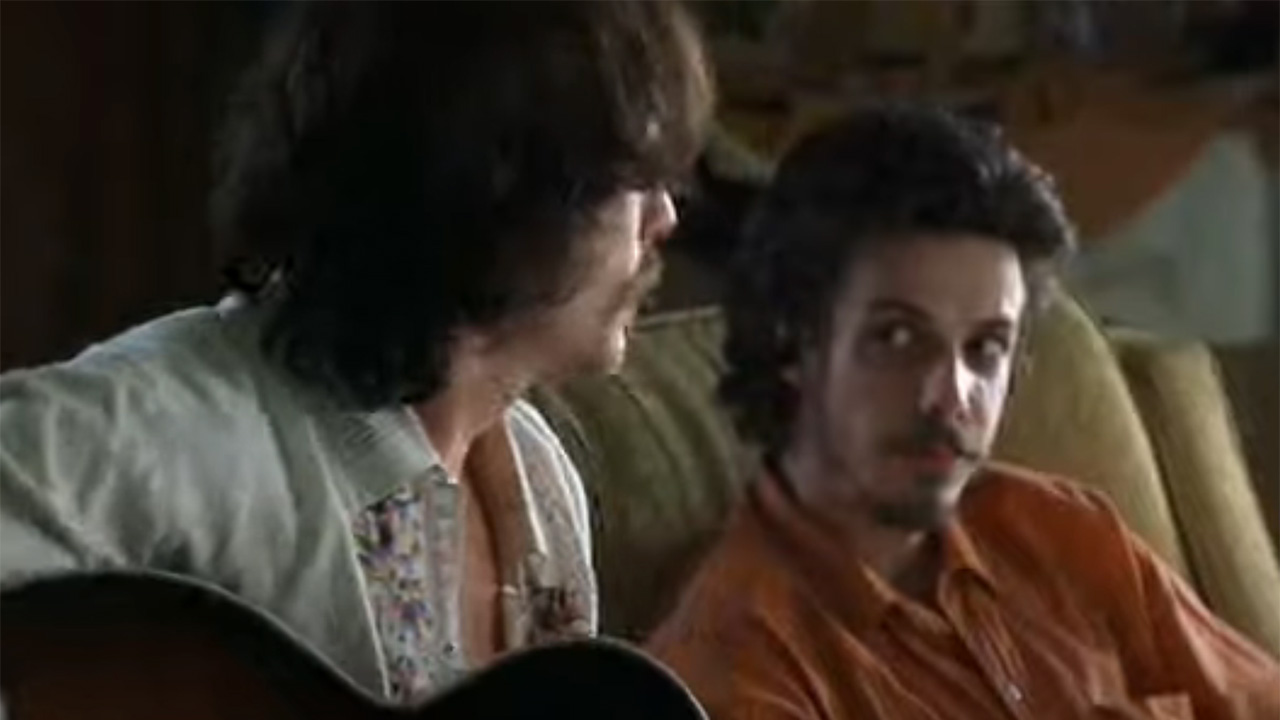 Every Picture Tells A Story By Rod Stewart
It's hard to tell the story of '70s music without Rod Stewart. His track "Every Picture Tells A Story" is used in the hotel party scene in Los Angeles, and it works well as a backing track for generalized debauchery and good times.