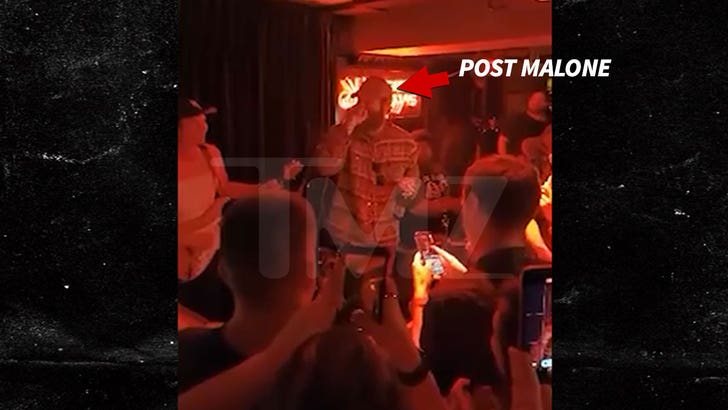 TMZ.com
Post Malone llegó a un bar irlandés en Nueva Zelanda y terminó en el micrófono cubriendo dos canciones con una banda en vivo y TMZ tiene todo en video.
Échale un vistazo a las imágenes, Posty está cantando "What I Got" de Sublime en un lugar pequeño y lleno y nos dicen que su aparición fue una sorpresa total.
La gente que estaba allí le dice a TMZ que Post apareció sin previo aviso en el pub irlandés de Danny Doolan el domingo por la noche en Auckland, llegando con unos amigos alrededor de las 9:30 PM y permaneciendo durante las próximas 4 horas de fiesta con todo el mundo en el bar.
Ya sabes hacia dónde va esto… los clientes del bar no paraban de animar a Post Malone para que cogiera el micro y cantara con la banda en directo, animándole hasta que finalmente cedió.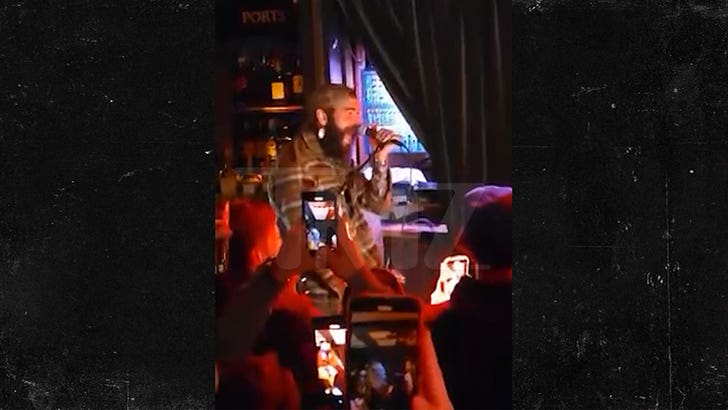 TMZ.com
Además de versionar una canción de Sublime, Post también cantó "I'm Gonna Be (500 Miles)" de The Proclaimers. Dos elecciones sólidas, sin duda.
Posty está en la ciudad porque su tour: "If Y'all Weren't Here, I'd Be Crying World Tour", tiene una parada programada el martes en Auckland y estos afortunados tuvieron una actuación sorpresa.