Before 7 October, Elizabeth El-Nakla was a grandmother, a retired nurse and the mother-in-law of Scotland's first minister.
After that day, she became the most prominent British citizen trapped in Gaza. Millions of us watched the video Humza Yousaf, Scotland's first minister, shared on social media where his visibly distressed mother-in-law said goodbye to her family and pleaded with the international community to help the Palestinians trapped in Gaza.
Today, two weeks after she and her husband, Maged, escaped Gaza and returned to their family home in Dundee, Elizabeth and her daughter Nadia, the first minister's wife, sat down to share their story in an exclusive interview with Sky News.
Grateful and relieved to be home, Elizabeth nevertheless is clearly still in great distress as she recounts her four-week ordeal and tells me she feels a great sense of guilt for not just her family but ordinary Gazans trapped.
"It's changed me forever," she told me sitting in the kitchen of her home in Dundee. "You really do think every day or every night you will die, and of the family that are under your roof as well. And that's hard to comprehend and hard to get over."
Follow latest: Rishi Sunak thought government should 'let people die' during pandemic
Elizabeth tells me that while finally crossing through Rafah into Egypt after two failed attempts brought huge relief, she left with her "heart torn".
"I left my heart to Gaza, I didn't bring it home," she said.
"It's not just leaving family members, it's all the people there and second of all, the people that have been injured. I wouldn't wish that situation on my worst enemy. It's unbelievable that no one can leave. Even if you want to save those children, let them go, let them out."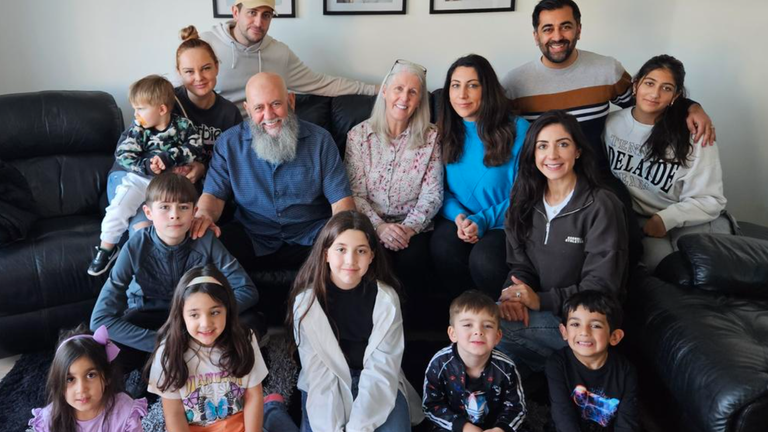 She is an unwilling figurehead, but having witnessed first-hand what is happening on the ground in Gaza, Elizabeth says she felt she had to share that story in order to give voice to ordinary Gazans.
"I know a ceasefire is the most important thing. It's the first step [in] moving forward. I'm not a politician and I don't understand the politics of it. But we need a ceasefire, not a humanitarian pause, a ceasefire to let the aid go in and help these people. There's no food, no water."
When I put it to her daughter Nadia, who is also an SNP councillor, the government's view that a ceasefire now would mean that Hamas is left with the infrastructure to carry out terrorist attacks, she argues that it wouldn't be a "unilateral ceasefire, but would benefit both sides".
She added: "The British government has an opportunity, as they have done in the past in the Middle East as a player for peace and to have that role as a legitimate player for peace. While you're not calling for a ceasefire, you can't really be that legitimate voice."
The family is calling for a full ceasefire and a two-state solution. But Nadia stated that Palestine is not a "world player" and called on other countries to step up to bring this conflict to an end.
"We don't really have any power. So, it's now up to other governments. We've seen that through Qatar, we've seen that through the UK and the US, trying to have those conversations.
"But actually, what would that even look like?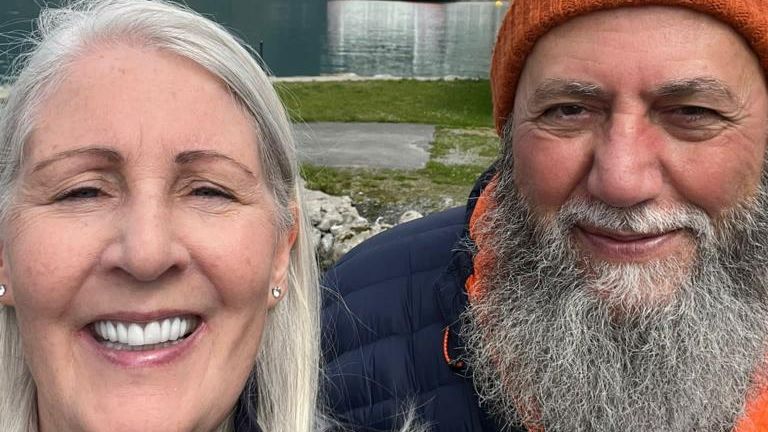 Read more:
Israel-Hamas hostage deal could take place 'in coming days'
Gaza's largest hospital is 'death zone' with mass grave at the door – WHO says
"My mind, to be honest, on a personal level, my mind can't go forward. I'm stuck day by day that I don't know if my family are going to live and whether Palestine's going to exist.
"For me to think about what happens after the war when we're not hearing of a ceasefire, my life can't go forward because it seems, it feels like, we're being erased from the world."
And when I ask Elizabeth – who has four grandchildren, her son Mohammed and her mother-in-law still in Gaza – if she can imagine ever going back again, she replies: "I would love to go back to Gaza and I would love my family to be safe there, but there is nothing to go back to."
Her hope is that by telling her story, she might – as she did with that video she sent in the days after the bombing began – at least capture the attention of the public and politicians who have the power to influence.