We head into September and the Autumn with a six-book line-up for you, made up entirely of novels from independent crime publishers and authors. With that scorching summer nearly behind us, it's a great time to discover authors who are doing new and inventive things with their writing, and doing it well.
Take a look at our selection this week, which spans all the way from Vancouver to Tokyo, and let us know which book takes your fancy.
Five Moves of Doom by AJ Devlin
The third book in AJ Devlin's award-winning Hammerhead Jed mystery series is out on 15 September, and finds our Vancouver-based hero pushed to his limit. When local mixed martial arts trainer Elijah Lennox hires pro-wrestler PI Hammerhead Jed to find a missing UFC Championship belt, he finds himself trapped in a world of jewel thieves, bodybuilders, eccentric yoga enthusiasts and adorable baby goats. And it's a dangerous place to be – by infiltrating an exclusive and unique no-holds-barred fight club, Jed might just find himself down for the count …
Order now on Amazon or Bookshop.org
Fields of Fire by Ryan Steck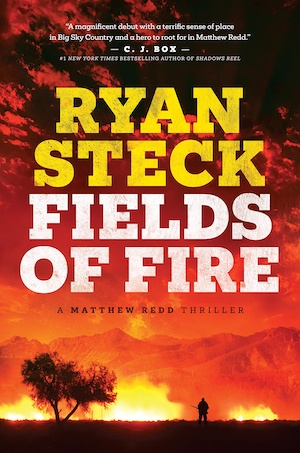 Elite Marine Raider Matthew Redd stops to help a stranger – and wakes up hours later to the news that his team has been wiped out in an ambush. Could he have played a part in their deaths? Redd is offered a deal to avoid a charge of treason, but it means walking away from the corps and the life he loved. But all that is put to the back of his mind when he receives a cryptic message from his stepfather, JB. Redd hurries to Montana only to find JB dead, and a ton of questions. The first in a new series by Ryan Steck, Fields of Fire is out on 6 September.
Order now on Amazon
Green Monsters by Nicky Shearsby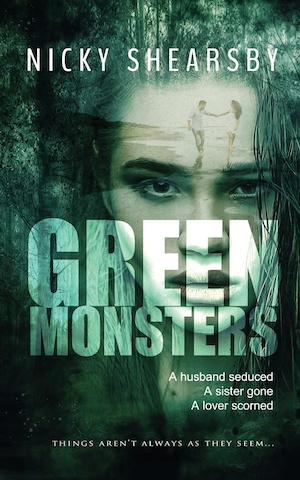 Sibling rivalry is turned right up to the max in Green Monsters by Nicky Shearsby, out on 6 September. Stacey Adams hates her sister, Emma. She hates Emma's smugness, her perfect life, her wealth and the way Emma and her husband Jason look down on Stacey and her nightmare of an existence. Time for Stacey to even up the balance… First move? Steal her sister's husband – but when Jason decides not to play ball it's time to up the ante. Little does Stacey know what her actions are about to uncover.
Order now on Amazon
Azabu Getaway by Michael Pronko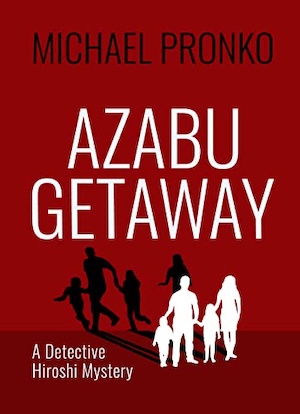 Relationships gone bad are at the centre of Azabu Getaway, the fifth in Michael Pronko's Detective Hiroshi series, set in Japan. Hiroshi is on the trail of wealth manager Patrick, an American married to Miyuki, a Japanese bank manager who has taken their two daughters in what appears to be a nasty divorce and parental abduction. But when two murders occur, the search for the missing man ratchets up several notches. Also, what exactly was his wealth management company up to? Look out for some old faces and new blood when the book lands on 10 September.
Order now on Amazon
Sherlock Holmes & Mr Hyde by Christian Klaver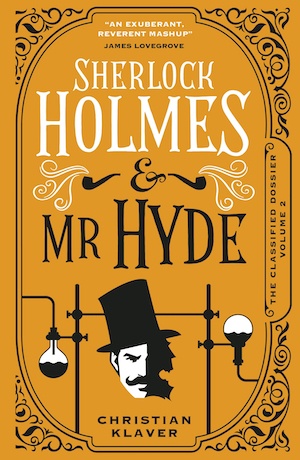 Are you ready for a scintillating mash-up of Victorian mystery and horror? Not long to wait then, because Christian Klaver's Sherlock Holmes & Mr Hyde arrives on 13 September. A series of grisly murders set Londoners in a tizzy – could Jack the Ripper be back? In Baker Street, someone seeks the help of Sherlock Holmes. Dr Jekyll claims his friend Mr Hyde has been wrongfully accused of the hideous crimes. As Holmes and Watson investigate, they unearth beastly transformations, an unseen killer, a secret organisation and a traitor in their midst….
Order now on Amazon or Bookshop.org
A Biological Storm by David E Feldman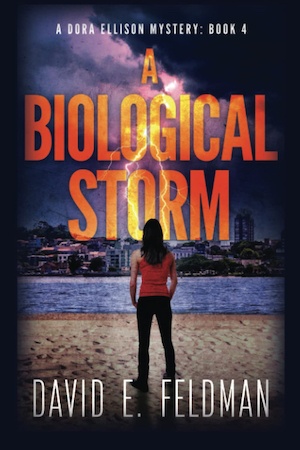 Private detectives Dora Ellison and Missy Winters are hired to investigate the murder and mutilation of a woman killed by a high powered automatic rifle. Then another victim dies in similar fashion and the pair uncover a biological connection between the two. Who would commit such brutal murders and why? It's a question that is going to take all of their combined skills to unravel, but as their investigation grows Dora and Missy's relationship deepens into something more. A Biological Storm by David E Feldman is published on 14 September.
Order now on Amazon
Click here for some August crime releases.