The Crime Fiction Lover Awards have returned – the only awards in the genre where the nominees and winners are chosen by readers. We are down to the shortlists for each category and today we bring you the last six in the Best Debut Crime Novel.
This is an important category for us because new blood is essential to the survival and evolution of the genre. We love discovering exciting new authors and our shortlist can also be seen as a must-read list for anyone who truly loves crime fiction. Below, you can find out more about each novel, then click this link and complete the form in order to vote
This is the second of the six categories in the 2022 awards and you can see all the shortlists here.
Right, let's check out the best of the new blood…
Breaking by Amanda Cassidy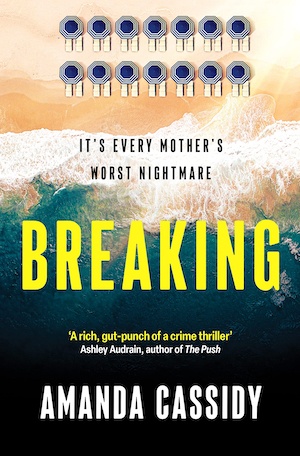 At first there's nothing but sympathy for the Irish family on holiday when their eight-year-old child goes missing in the Florida Keys on a hot and hazy summer afternoon. Dr Mirren Fitzpatrick makes an impassioned appeal in the press for help finding her adopted daughter. Then police suspicions are raised when it emerges Mirren was seen drinking alone in a bar shortly before reporting the disappearance. Trial by media transforms Mirren from victim to villain. The body of a little girl is found dumped in the sea. So is Mirren a distraught mother or the cold-hearted killer of her own child? Asking questions of motherhood, guilt and the consequences of past actions, this is a disturbing, hard-hitting and instantly gripping read. Breaking introduces a fresh new voice in Irish crime fiction.
Order now on Amazon
A Christmas Murder of Crows by DM Austin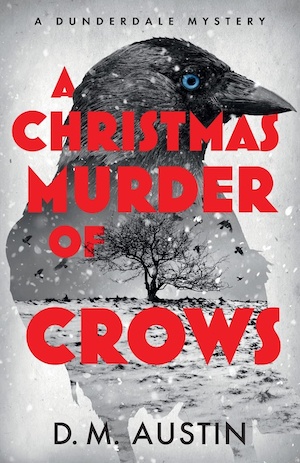 A nice murder to warm the cockles at Christmastime. It's December 1923 and Sir Henry de Trouville invites his extended family to Crowthwaite Castle for Christmas revels. Sir Henry has recently married his third wife, the much younger and decidedly non-genteel Lady Violet, apparently with the express aim of finally producing an heir. Sir Henry has raised his nieces – Ava, Bertha and Clara – following the death of their parents, and they and their partners assemble. Surprisingly, the first victim is not Sir Henry but the death sets in motion a series of strange events that will ultimately spell doom for more than one of those present. With the weather closing in the detectives and the guests are trapped with a killer. Packed with twists, clues and red herrings, A Christmas Murder of Crows centres on a fiendishly complex murder plot that perplexes and richly entertains.
Order now on Amazon
The Redeemer by Victoria Goldman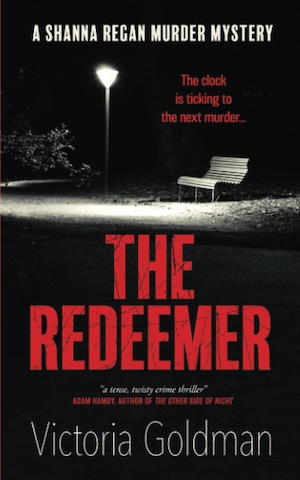 After witnessing a racist incident in a small Hertfordshire town, journalist Shanna Regan uncovers a series of sinister fake commemorative plaques. Each of these historic markers highlights someone's misdemeanour rather than a good deed and implies a threat. But the plaques are only the beginning. What is it that links vigilante killings that span several decades to a small Jewish community in an otherwise quiet English town? If Shanna can't uncover some answers the next killing is just around the corner and she will have to place herself in grave danger to stop the killer or killers. The Redeemer is a compelling, thought-provoking murder mystery debut, exploring prejudice and racism, identity and heritage, revenge and redemption, and secrets from the past.
Order now on Amazon
Bad for Good by Graham Bartlett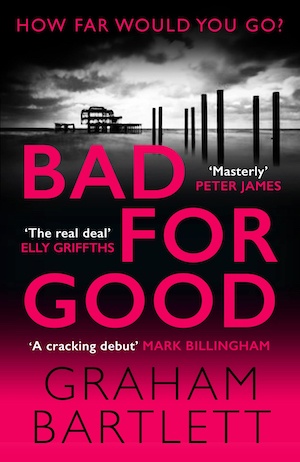 Wayne Fanner beats up his girlfriend and winds up in police custody. When he's released he's picked up by a gang of vigilantes. The girl's father has paid for a spot of revenge. The gang's leader, Doug Robinson, sees himself as an entrepreneur, making money from cleaning up the streets, something the police seem incapable of doing. What has he really got in mind and who's behind him in this new venture? Meanwhile, Detective Superintendent Joanne Howe, head of major crimes, catches the case no one wants. Her colleague Chief Superintendent Phil Cooke's son, Harry, has been murdered. Thirty years a police officer, Graham Bartlett gives Bad for Good an authentic feel. An impressive and explosive debut from an author who has provided expert advice to so many other crime fiction writers over the years.
Buy now on Amazon
Don't Know Tough by Eli Cranor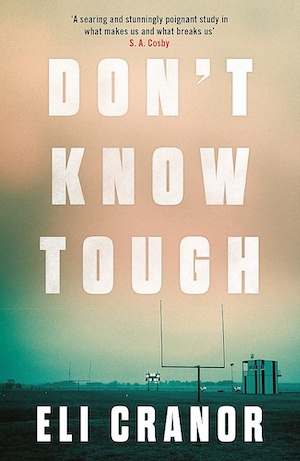 In Denton, Arkansas, the fate of the high school football team rests on the shoulders of Billy Lowe, a volatile but talented running back. Billy comes from an extremely troubled home – a trailer park where he is terrorised by his unstable mother's abusive boyfriend. Billy takes out his anger on the field, but when his savagery crosses a line, he faces suspension. Without Billy Lowe, the Denton Pirates can kiss their playoff bid goodbye. But the head coach, Trent Powers, who just moved from California with his wife and two children for this job, has more than just his paycheck riding on improving Billy's bad behaviour. As a born-again Christian, Trent feels a divine calling to save Billy. Then Billy's abuser is found murdered in the Lowe family trailer, and all evidence points toward Billy. Now nothing can stop an explosive chain of violence that could tear the whole town apart on the eve of the playoffs. A poignant exploration of toxic masculinity, redemption or damnation.
Order now on Amazon
More Than You'll Ever Know by Katie Gutierrez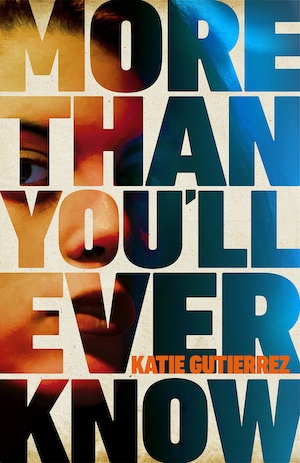 Cassie is an aspiring true crime writer, but for the moment she earns her money by blogging for a true crime TV channel. Cassie scours the web for gruesome murder stories. When she reads the story of Dolores Rivera, who for years was married to two men, she sees the chance to land her big break and maybe a lucrative book deal. In 1983 Dolores was a successful banker in Laredo, Texas, married but lonely. In Mexico City she meets Andres. For the next few years Delores leads a double life. All that is shattered when Andres travels to Laredo to find Delores and ends up dead in a hotel. Back in 2017, Cassie becomes so obsessed with the case that it affects her own relationship. A novel of family, the complexity of relationships and devastating secrets, More Than You'll Ever Know was inspired by a story Katie Gutierrez read about a man who led a double life for 30 years. It draws you in as easily as any true crime podcast worth its salt – a riveting read.
Buy now on Amazon
Vote now for your debut crime novel of the year here.