A gunman who shot dead three black people in a "racially motivated" attack in Florida has been named.
Ryan Palmeter, 21, killed two men and a woman inside a Dollar General store in Jacksonville, Sheriff T K Walters told a news conference on Sunday.
He said the suspect "targeted black people" before killing himself.
"Plainly put, this shooting was racially motivated and he hated black people," he told reporters.
Sheriff Waters said he used a Glock handgun and an AR-15 style rifle emblazoned with swastikas during his killing spree which occurred shortly before 2pm local time.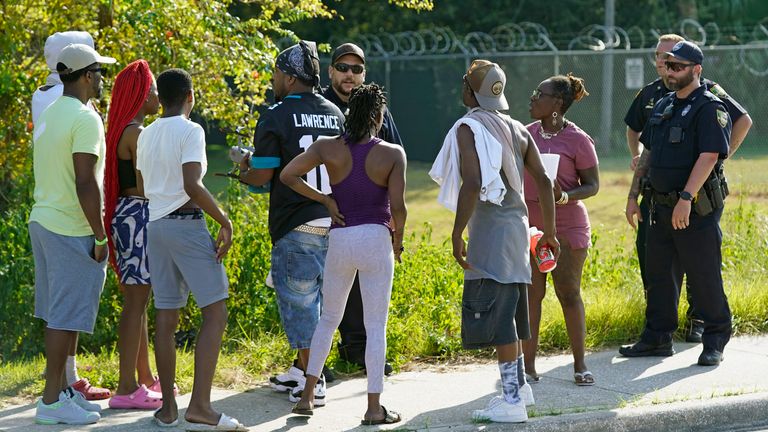 Palmeter reportedly left several manifestos littered with racial epithets detailing his hatred of black people.
Sheriff Waters added that there was no indication he was acting as part of a larger group.
He had driven from neighbouring Clay County and had sent his father a text message telling him to check his computer.
His father found the writings and the family called 911, but the shooting had already begun.
Jacksonville sheriff says racism was behind the killings in Florida

Earlier, Mayor Donna Deegan told WJXT "there were a number of fatalities" inside the store but did not give a precise number.
Numerous police officers were in the area near Edward Waters University, a small historically black university.
"This is unacceptable," Ms Deegan told the station. "One shooting is too much but these mass shootings are really hard to take."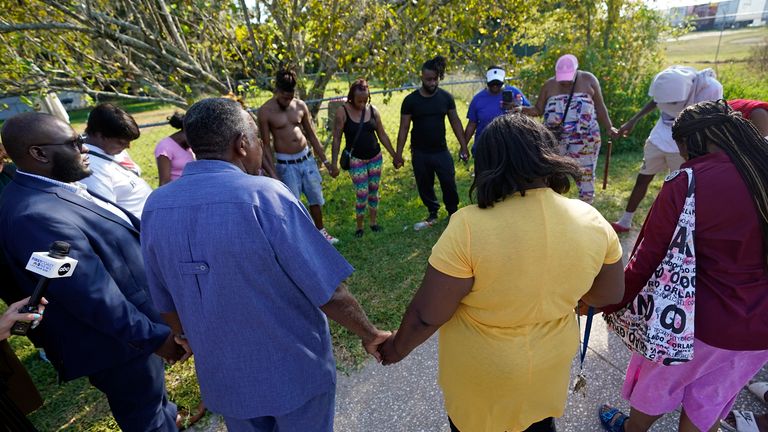 Jacksonville City Council member Ju'Coby Pittman also told the TV channel: "My heart is heavy. I am tired of all of the shootings."
Sherri Onks, the special agent in charge of the Jacksonville FBI office, said federal officials had opened a civil rights investigation and would pursue the incident as a hate crime.
"Hate crimes are always and will always remain a top priority for the FBI because they are not only an attack on a victim, they're also meant to threaten and intimidate an entire community," Ms Onks said.
Read more US news:
Thousands gather to mark 60th anniversary of Martin Luther King Jr's March
Chicago police investigate White Sox baseball game shooting
Edward Waters University students were being kept in their dorms, the school said in a statement.
No students or faculty are believed involved, the school said.
The shooting happened five years to the day when a gunman opened fire during a video game tournament in Jacksonville, killing two people before fatally shooting himself.
President Joe Biden has been briefed on the incident, the White House said.